The MetaTrader5 (MT5) trading platform is the latest and most advanced version of the popular MetaTrader software. It offers a number of improvements and new features compared to MT4, which make it more user-friendly and customizable.
The new version has all the main functions of MT4: market and pending order execution, a built-in library of technical indicators and scripts, backtesting capabilities, etc. It also has some new features: hedging is available (not supported in MT4); levels of margin requirements can be set individually; the number of timeframes for each chart has been increased from nine to 21; MetaTrader 5 indicators were updated; copy trading and algorithmic trading are now available. So, is MT5 good for beginners? Let's take a closer look.
Pros of MT5 for Beginners
MT5 is a great platform for traders to start with. The new version has been designed to be more user-friendly, and the interface helps quickly get you familiarized with what's on offer. MT5 works with different types of markets, including forex, futures, stocks, bonds, and options markets, and not focusing mainly on forex like MT4.
MT5 also allows you to connect with brokers around the world, making it easier for you to find the best ones to work with. Some of the most popular brokers that work with MT5 include XM, FxPro, and AvaTrade.
The platform also offers plenty of educational resources to help you gain knowledge on how the markets work and the best practices for trading. Through its in-built library of technical indicators and scripts, MT5 provides detailed analysis tools that can assist you in making informed decisions when trading the financial markets. The platform features over 100 built-in indicators that will help rookies out when analyzing price fluctuations in different markets. All these features make MT5 the ideal platform for any beginner trader looking to dip their toes into the wild world of trading.
What's more, the user interface is not complex and highly customizable – an intuitive experience even for complete beginners. If you're considering switching from MT4, you'll find all the same functionalities (including numerous orders, long-term strategies, and algorithmic codes) along with some added extras. These additional functions, such as hedging capabilities and extended market access, ensure that you will have clear-cut control over your trades regardless of their size or complexity.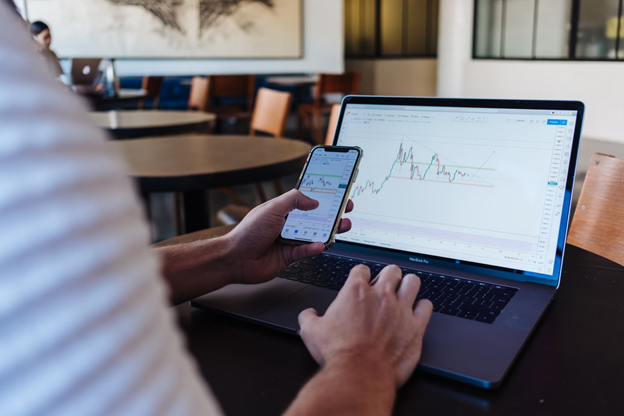 Cons of MT5 for Beginners
Using MetaTrader5 can be a thrilling way to engage in online trading, but challenges must be considered before investing. The learning curve for MT5 might be steep for those who don't have any trading experience, as understanding all the tools and indicators can be complicated. You should put your effort and patience into gaining knowledge and skills because it can take a few days or even weeks to get familiarized with the features of the platform.
As with any investment, there is always the potential for losses, but by carefully researching and using various indicators' accuracy metrics wisely, you can mitigate risk. Keep in mind that it's better to not rely on only one indicator, and many of them can be inaccurate sometimes due to their complex formulas.
However, a demo account is a helpful tool for starters. It can be used to test different strategies and learn the basics of MT5 without risking your real capital. By signing up for a demo account, you receive simulation money and can familiarize yourself with the interface and functions of the platform. This is the perfect tool to assist your learning process.
With practice on a demo account and being mindful of the challenges posed by MT5, such as its learning curve and the potential for losses, you can gain financial rewards from your investments!
To Sum Up
Overall, MT5 is a great tool for those just starting out in the world of online trading
MT5 is a powerful trading platform perfect for those just starting out in the world of online trading, as it features a range of main features and tools that can help you get off to a successful start.
However, there are some things to be aware of before using MT5, such as its learning curve and the potential for losses. But with practice on a demo account, being mindful of the potential challenges, and using the indicators wisely, you can gain financial rewards from your investments!