Ice cream holds a cherished place among the most adored treats in America. With an abundance of flavours and brands available, selecting the ideal starting point can be challenging. Hence, in this article, we will delve into an exploration of the top 10 ice cream brands in the USA.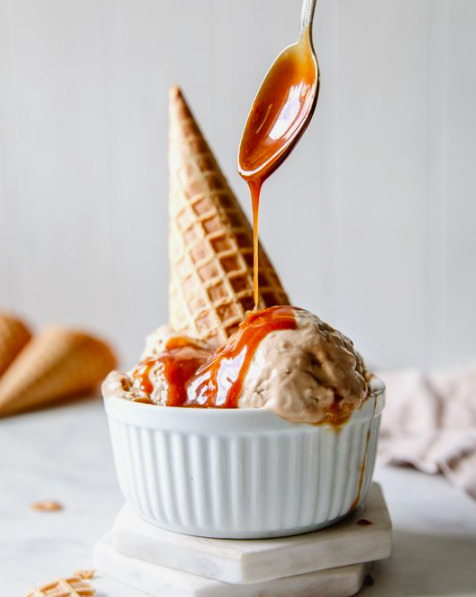 1. Ben and Jerry's
Taking the lead on the list is Ben & Jerry's, a long-standing brand that established itself in 1978. Renowned for its inventive flavour combinations and dedication to utilizing high-quality, non-GMO ingredients, Ben & Jerry's presents a diverse array of flavours. Their offerings range from beloved classics like Cherry Garcia and Chocolate Fudge Brownie to innovative creations like Netflix & Chill'd.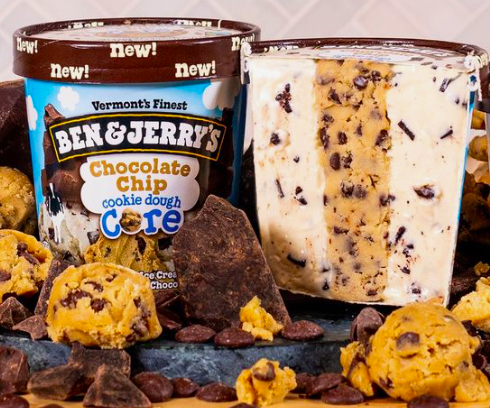 2. Haagen-Dazs
Securing the second spot on the list is Haagen-Dazs, a brand that entered the scene in 1961. Haagen-Dazs has earned its reputation for crafting creamy and indulgent ice cream using top-notch ingredients. Their selection encompasses a variety of timeless flavours such as Vanilla and Strawberry. Alongside more distinctive options like Caramel Cone and Banana Rum Jam.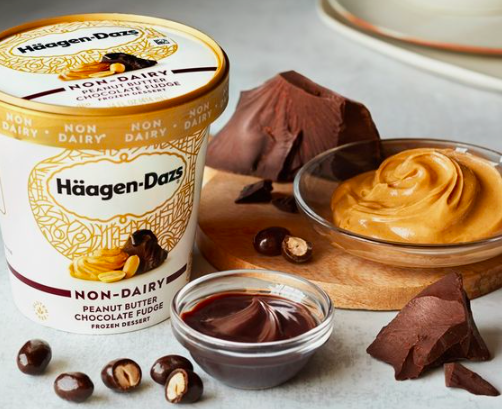 3. Baskin Robbins
When it comes to ice cream in the USA, Baskin Robbins holds a prominent position. Established in 1945, Baskin Robbins has been delighting ice cream enthusiasts with its wide array of flavours and innovative creations. With over 1,000 unique flavours to choose from, including classics like Mint Chocolate Chip and Rocky Road, as well as seasonal and limited-edition offerings. Baskin Robbins ensures there's something for everyone. Whether you prefer traditional scoop cone or decadent sundae, Baskin Robbins is a go-to destination for ice cream lovers. Hence ensuring seeking delightful and memorable experiences.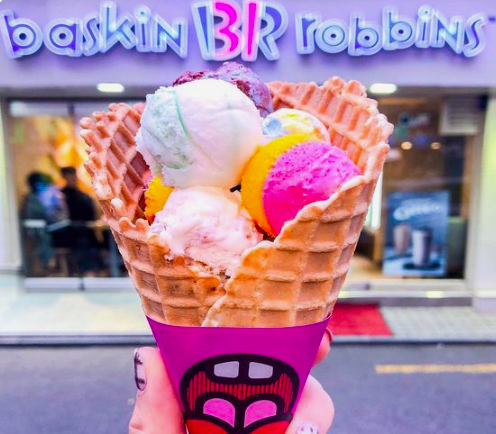 4. Tillamook
When it comes to quality dairy products in the USA, Tillamook stands out as a renowned brand. Since its establishment in 1909, Tillamook has been dedicated to producing delicious and flavorful dairy. The products are locally sourced, high-quality ingredients. From their famous Tillamook cheese to their creamy ice cream, Tillamook offers a wide range of products. They cater to diverse taste preferences. With a commitment to sustainable farming practices and the use of natural ingredients. Tillamook ensures that every bite is packed with exceptional taste and quality. Whether you're enjoying their sandwich or indulging in a scoop of ice cream, Tillamook guarantees a truly flavorful experience.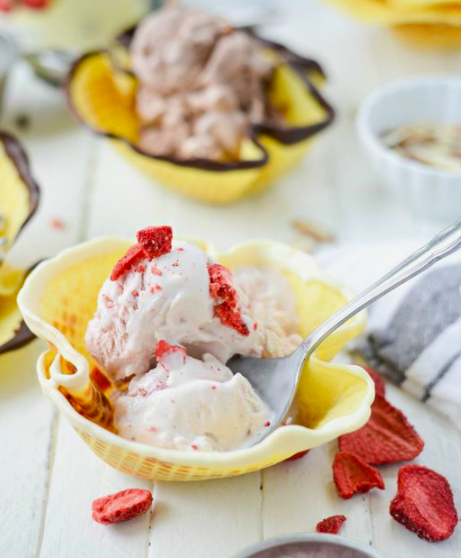 5. Jeni's
Moving on to the fifth spot on the list, we have Jeni's Splendid Ice Creams. A brand that has been delighting taste buds since 2002. Jeni's takes pride in crafting inventive flavour combinations and sourcing high-quality, local ingredients. Their extensive menu features a diverse selection of flavours, including beloved classics like Brambleberry Crisp and Salted Peanut Butter with Chocolate Flecks. With Jeni's, you can expect a symphony of unique tastes that will leave you craving for more.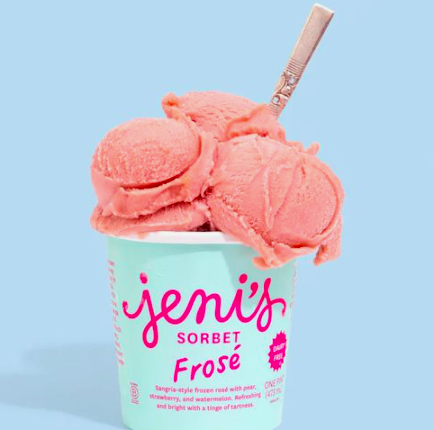 6. Graeter's
Moving on to the sixth position, we have Graeter's. A venerable brand that has been captivating ice cream enthusiasts since 1870. Graeter's is renowned for its meticulously crafted French Pot ice cream. Its a process that involves slow churning in small batches to achieve a luxuriously creamy texture. Their menu boasts a delightful assortment of flavours, ranging from beloved classics like Chocolate and Strawberry to intriguing creations such as Bourbon Pecan Chocolate Chip and Black Raspberry Chocolate Chip. With Graeter's, you can indulge in a symphony of flavours that will tantalize your taste buds.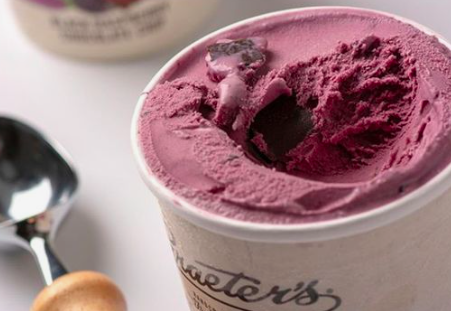 7. McConnell's
Continuing our list at the seventh spot, unquestionable we have McConnell's. An esteemed brand that has graced the ice cream scene since 1949. McConnell prides itself on utilizing locally sourced, organic ingredients and championing sustainability in its practices. Their menu boasts an enticing array of flavours, encompassing timeless favourites such as Double Peanut Butter Chip and Eureka Lemon & Marionberries, as well as captivating creations like Turkish Coffee and Earl Grey Tea & Shortbread. With McConnell's, you can relish in a delectable selection of flavours that will invigorate your taste buds and leave you craving for more.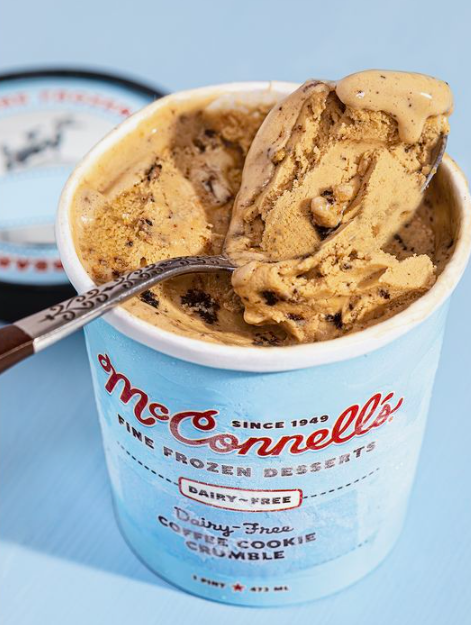 8. Salt and Straw
Moving along to the eighth position, significantly we encounter Salt & Straw, a captivating brand that has made its mark since 2011. Salt & Straw particularly entices ice cream enthusiasts with its distinctive, seasonally inspired flavours. Their unwavering dedication to utilizing locally sourced, sustainable ingredients. Their delightful repertoire encompasses delectable choices such as Honey Lavender and Sea Salt with Caramel Ribbons, along with more daring and adventurous options like Pear & Blue Cheese and Black Olive Brittle & Goat Cheese. With Salt & Straw, you can embark on a tantalizing journey of taste, exploring flavours that push the boundaries and redefine the art of ice cream.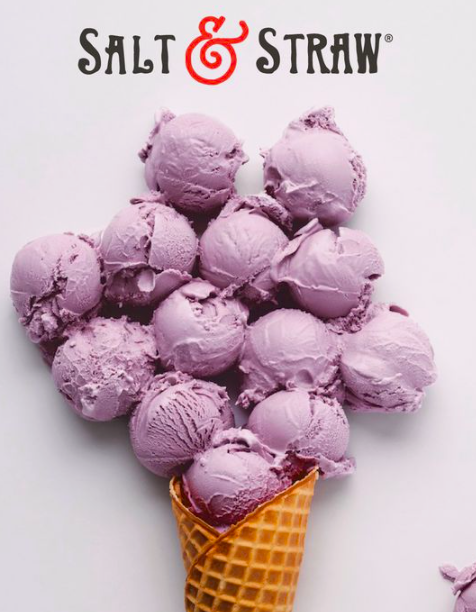 9. Ample Hills Creamery
Moving further down the list, we come to Ample Hills Creamery, a captivating brand that has been captivating taste buds since 2011. Ample Hills dazzle ice cream enthusiasts with its imaginative and whimsical flavours, all the while staying true to its pledge of using locally sourced, high-quality ingredients. Their enticing menu boasts an array of flavours, from classics like Ooey Gooey Butter Cake and Nonna D's Oatmeal Lace to more unconventional and extraordinary options like Snap, Mallow, Pop! and The Munchies. At Ample Hills, you can indulge in a delightful journey of flavours that tickle your senses and spark joy with every creamy scoop.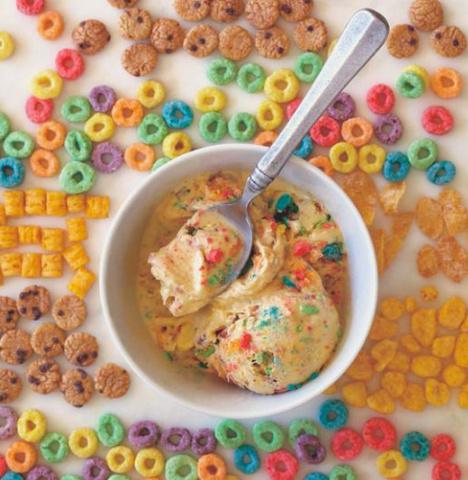 10. Blue Bell
Finally, let's turn our attention to Blue Bell, a long-standing brand that has captivated ice cream lovers since 1907. Blue Bell has earned a reputation for its delightful array of classic Southern flavours and its unwavering dedication to using premium, natural ingredients. Among their wide selection, you can indulge in flavours such as timeless Homemade Vanilla and rich chocolate. One particular standout and personal favourite is the delectable ice cream sandwich, guaranteed to satisfy your sweet cravings.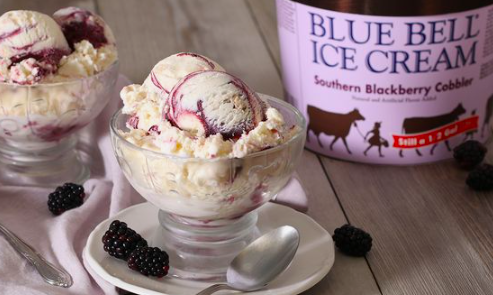 Conclusion
In conclusion, the United States is home to a diverse and vibrant ice cream industry, with a plethora of top-notch brands that cater to every taste bud. Throughout this article, we explored the top 10 ice cream brands in the country, each with its own unique offerings and specialities. From the iconic flavours of Ben & Jerry's and the luxurious indulgence of Haagen-Dazs to the creative combinations of Jeni's Splendid Ice Creams and the nostalgic favourites of Blue Bell, there is something for everyone. Whether you prefer classic flavours or crave innovative concoctions, these brands have consistently delighted ice cream enthusiasts with their commitment to quality ingredients and mouthwatering creations. So, next time you're in the mood for a frozen treat, you can confidently turn to these top 10 ice cream brands to satisfy your cravings and embark on a delightful ice cream adventure.
FAQ
Q1. Which ice cream brand is vegan?
Q2. What brand of ice cream has the lowest fat grams?
Q3. Which ice cream brand has the most cookie dough pieces?
Q4. Which brand ice cream contain more palm oil?
Q5. What brand of ice cream has peppermint flavor?
Q6. What is the best ice cream brand?
Q7. What brand of ice cream is gluten free?
Q8. What brand of ice cream is the most natural?
Q9. What ice cream brand is highest in sugar?
Q10. What is the most expensive ice cream brand?