Ice cream is a food that children and adults both love and that means knowing the best brands all over India is important. There are so many different ice cream options that you can purchase or even enjoy, which includes going out or purchasing the sticks and tubs to bring home. The more you know about these brands, including when they were started and what ingredients they use, then the easier it would be for you to make an informed decision.
If you want to go out for ice cream, then there are plenty of parlours around, but do you know what brands are the most popular? If you are craving some ice cream or if you want to stock up on it for the summer, then here are 11 of the top brands that you need to know about.
1. Amul Ice Cream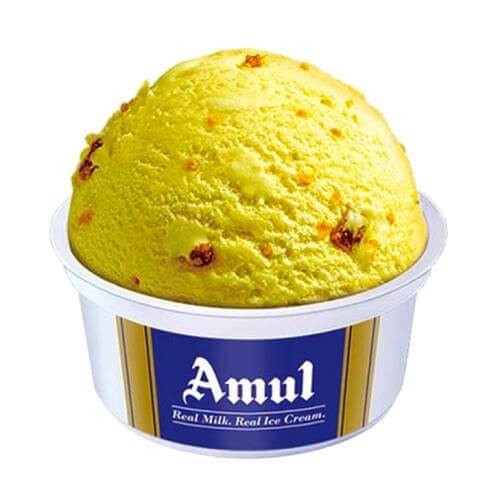 In 1948 Tribhuvandal Patel started this brand today it is one of the most famous brands. Not only do they sell some of the best ice cream, but they also have a wide range of dairy products that you can get. This is one of the biggest chains in all of India, which means you can get whatever you want anywhere in the country. They use fresh milk in their ice cream along with nuts, fruits and much more with their popular flavours being Frostik Epic choco almond, orange salsa and their huge selection of ice lollies.
2. Kwality Walls Ice Cream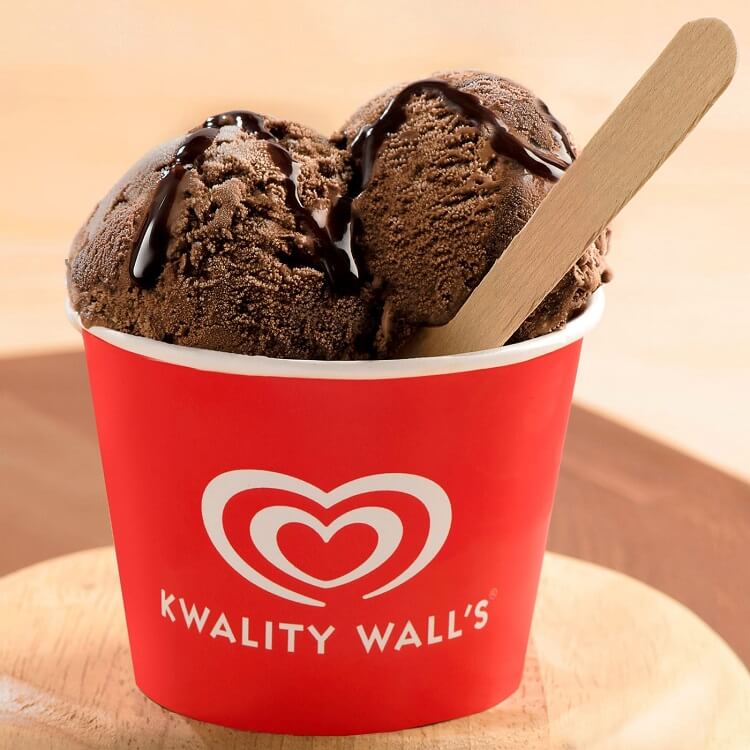 If you grew up in India, then the chances are that you have heard of Kwality Walls and you probably grew up enjoying this brand. There are plenty of places where you can get this brand, including in local supermarkets and even smaller stores all over India. They have a wide variety of stick ice creams like feast, sandwiches and more, but their cornetto cones are the most famous.
3. Baskin Robbins Ice Cream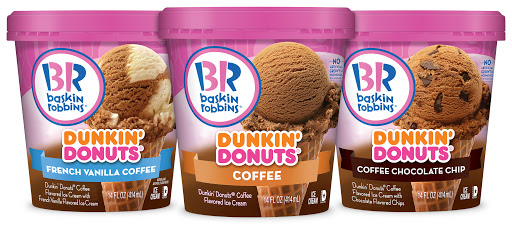 Numerous years ago this American brand came to India and they now have parlours and packages that you can purchase all over the country. They work well with some of the local flavours that would intrigue the Indian taste buds and they vary depend on where you go. It was founded in 1945 and the first store was opened up in India back in 1995 and you can purchase their ice cream in different size containers.
4. Vadilal Ice Cream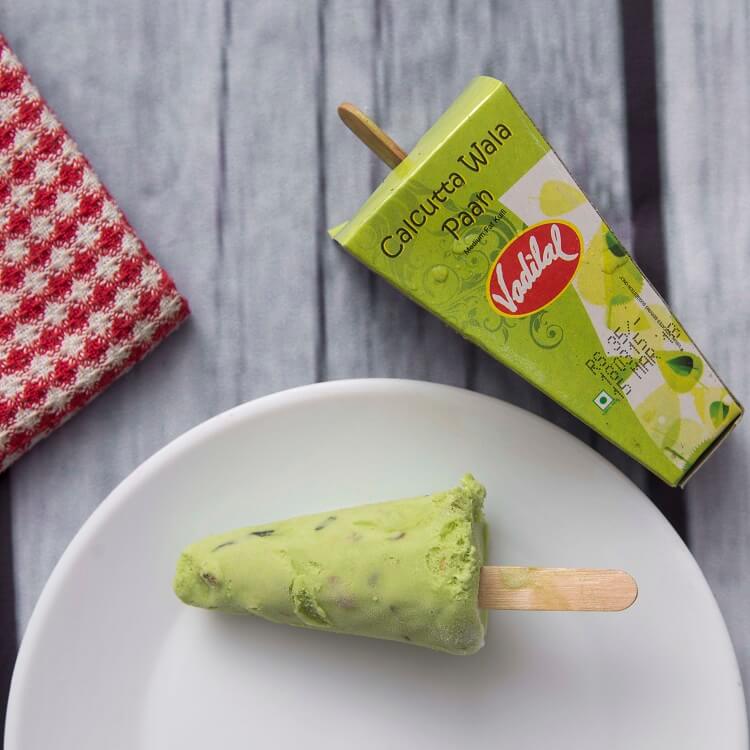 This brand started out in Ahmedabad as a single outlet in 1926 and these days it is a brand that everyone loves. They have over 50 flavours that are sold in family packs, candies, cones and cups that you can purchase all over India. The flavours that they sell the most of includes cream n cookies, coffee caramel and mango.
5. Havmor Ice Cream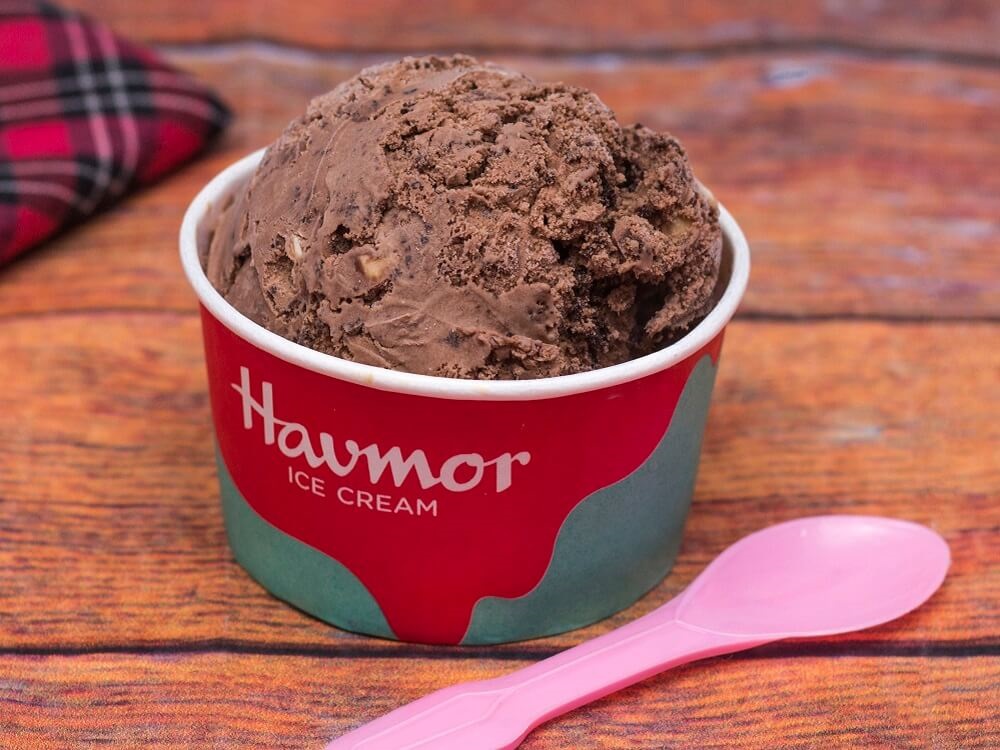 This brand was created by Satish Chona in 1944 and now it is a household name. The manufacturer is located in Ahmedabad and they have plenty of selections that you can purchase in various stores, supermarkets and parlours. They even have ice cream that is sugar free and much more with popular flavours like hazelnut crunch, American nuts and choco block cone.
6. Dinshaw's Ice Cream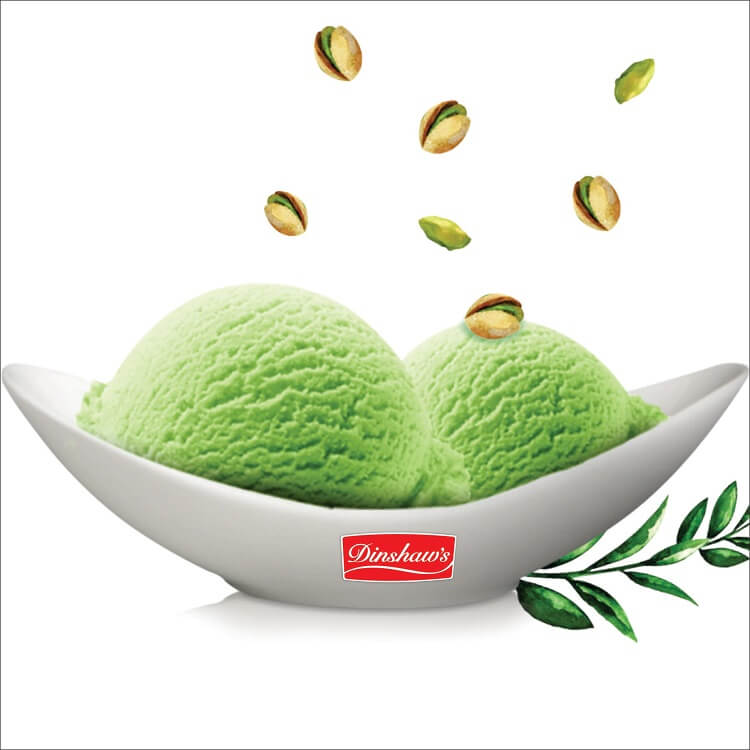 In 1932 Dinshaw's was founded in Nagpur and they have a huge selection of dairy products that they sell along with their ice cream. They have plenty of options that you can choose from like waffle cones, sundaes, sugar free type ice cream and kulfi. Their most popular variants include Anjeer badam and black forest sundae just to give you an idea.
7. Mother Dairy Ice Cream
In 1974 Mother Dairy was started and they sell a lot of other dairy products along with their ice cream products. They create ice creams that are suitable for the Indian palette using the highest quality ingredients. They not only have the traditional vanilla and chocolate flavours, but they also have a few others that are popular like Cassata, feast, paan and meva-malai.
8. Naturals Ice Cream Ice Cream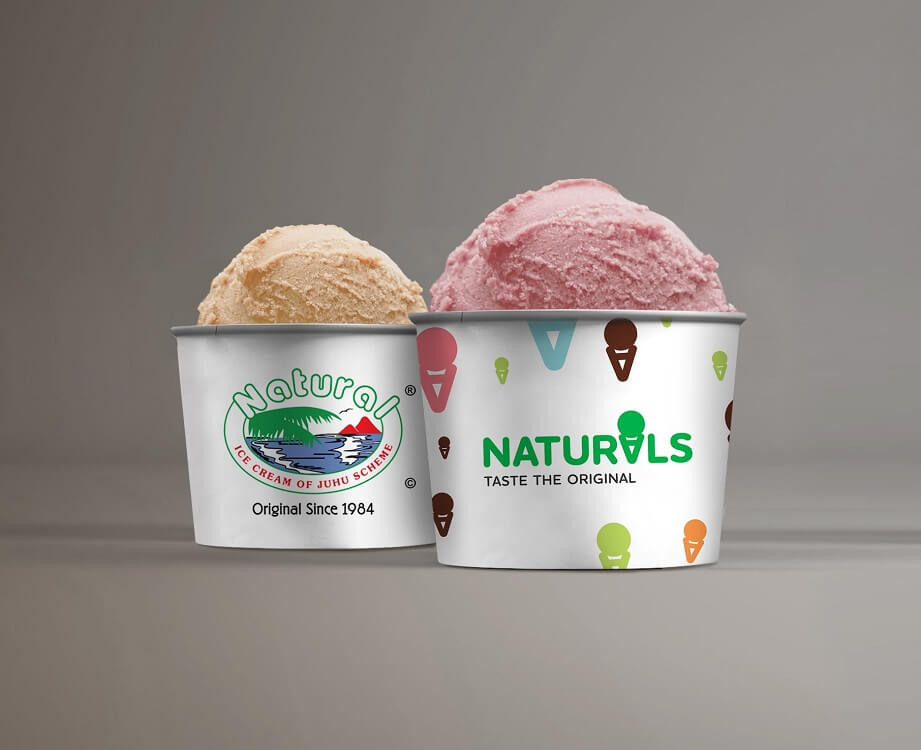 R S Kamath of Kamaths Ourtimes Ice Creams Pvt Ltd, which is based in Mangalore opened up their initial store in Juhu, Mumbai. This brand is known for their ice cream that is all natural and made with real milk and fresh ingredients. There are over 135 stores all over India and their most popular options are fig, litchi, custard apple, coconut and chickoo.
9. Cream bell Ice Cream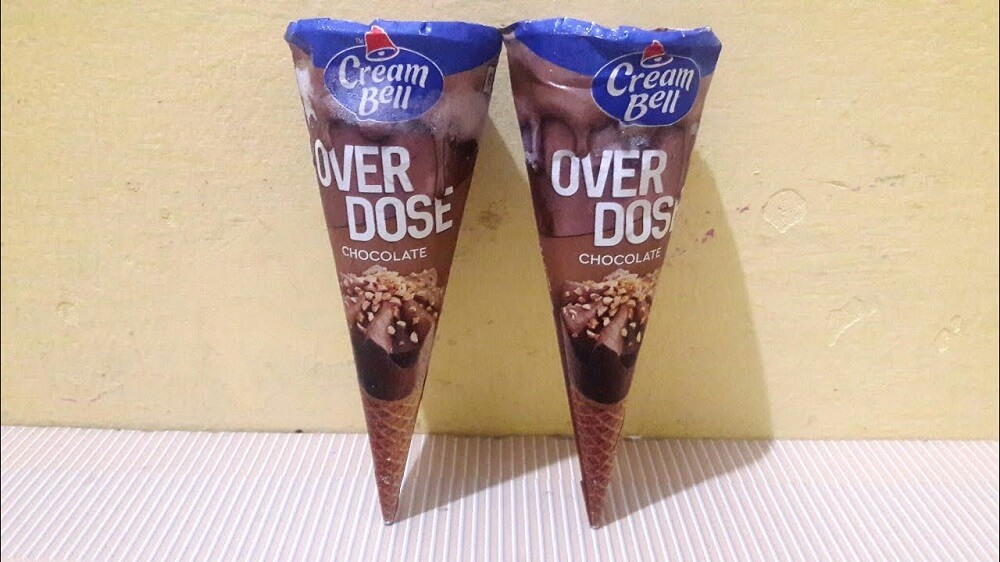 This brand was started by Candia, which is a French company, but now they are an influential brand that is known in 19 different states. They first started by launching their pina orange and chocolate cookie varieties that customers loved. They now have 136 options that you can pick and choose from and some of their most popular ones are crunchy butterscotch, Zafrani pista and Sachmuch aam.
10. Haagen Dazs Ice Cream
This is an American brand that has started importing and opening up stores in India, which makes it one of the best loved brands. There are numerous flavours that you can enjoy when you head to their stores in tubs or even in the bar form. Some of their most popular flavours include coffee, strawberry, green tea and caramel cone just to name a few.
11. Giani's Ice Cream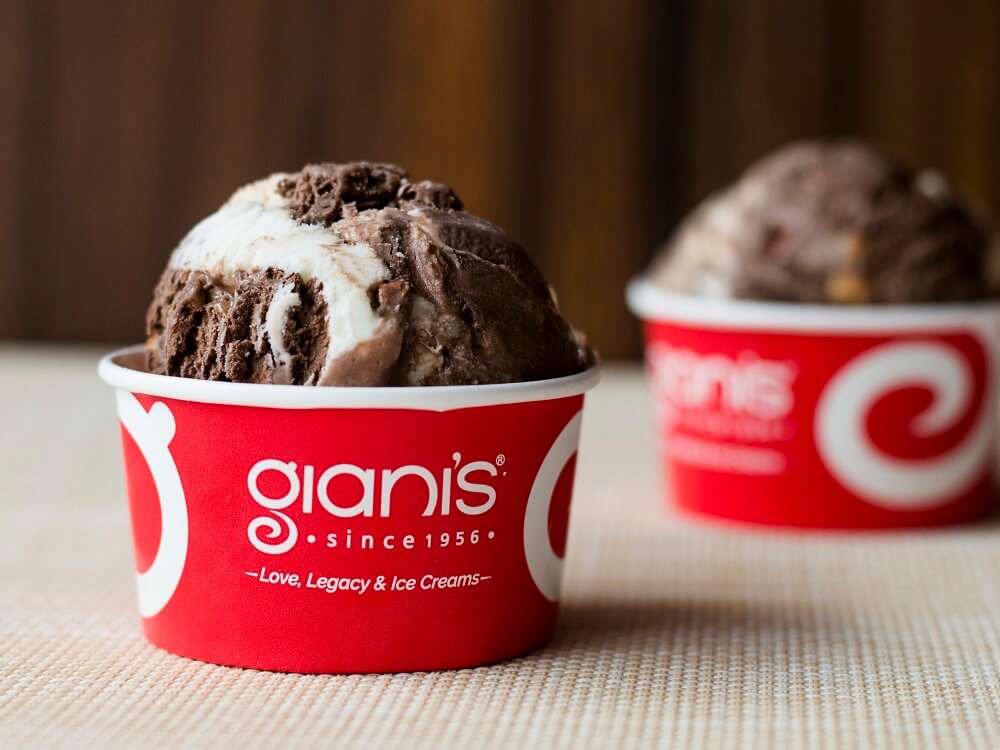 This company was started in Fatehpuri, Delhi during 1956 and they have a delectable range of ice creams to choose from no matter where you are in the country. All of their options are 100% vegetarian, which means that everyone can enjoy it no matter what their food preferences are. They have gelato, kulfi and even plain ice creams to enjoy in various flavours like traffic jam, Belgian chocolate and coffee walnut. You always want to get the best ice cream no matter where you are in India and that means you need to know the brands. There are so many that vary all over the country and there are flavours that would make you want to keep going back over and over again. Think about what types of flavours they have along with the ingredients that they are using and the reputation of the brand to make your choice.
12. Arun Ice Cream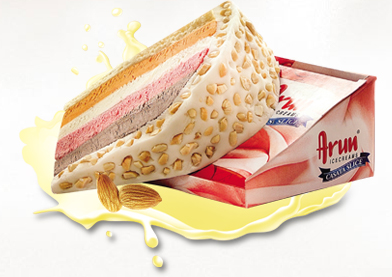 As a substitute of a famous milk production company Hatsun Agro, Arun Ice cream brand controls a good market share in South India. It has 1000+ exclusive ice cream stores covering Karnataka, Kerala, Tamil Nadu and Andhra Pradesh. The best thing about the Arun Ice cream brand is its accommodating range of ice cream with all the sizes, flavors and price ranges. They have a host of products from crunchy feasts to mini treats. An indigenous brand with an expanding brand had to be on our list.
13. Hangyo Ice Cream Private Ltd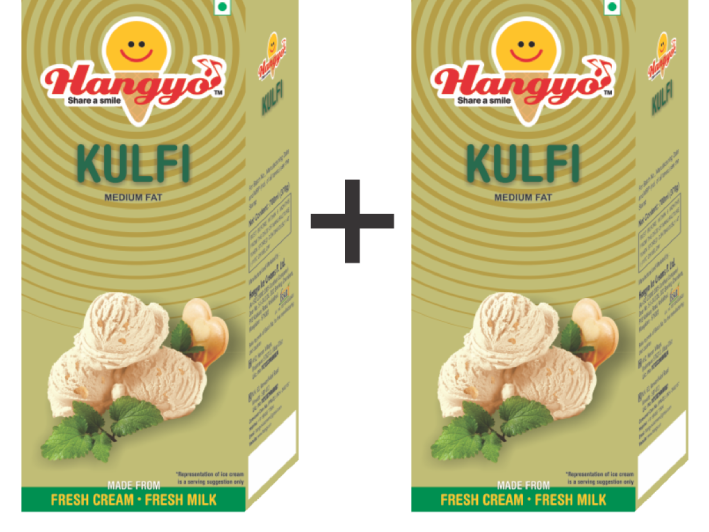 An associate brand of Karnataka based dairy products and Srikrishna Milk & Milk Products, Hangyo ice cream brand comes with finest quality milk and extravagant flavors. It has a wide range of flavors namely Hangyo Mango, Hangyo-N R Dry Fruits, Hangyo Vanilla and many more. The brand is one among the best selling domestic brand and is well-liked in the southern states of Karnataka, Goa, Maharashtra, Andhra Pradesh, Telangana and Tamil Nadu. It has captured a large market share within a short span of time because of its mouth watering tone and unforgettable taste. The brand has special "Judwa Packs" for bulk orders and widely available across the stores.
14. Nirula's Ice Cream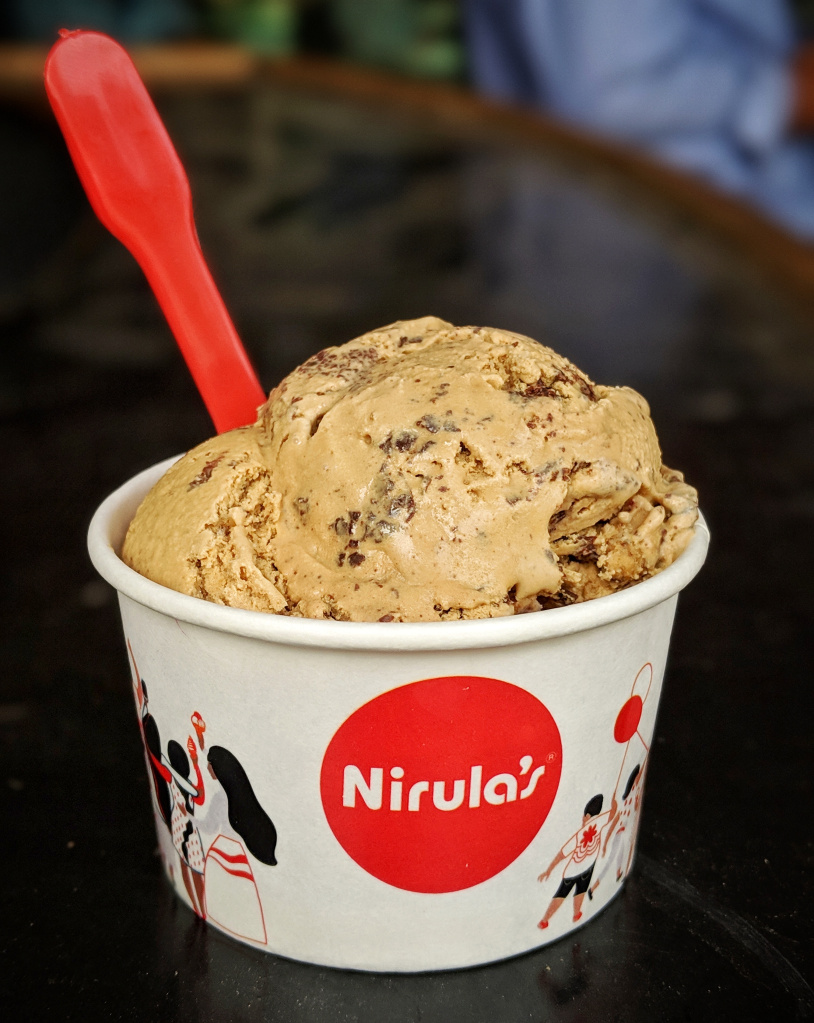 Ever since it's first outlet in Connaught place in New Delhi in 1977, Nirula's as a joint has caught many eyes and acquired many hearts. Their epic products include iconic Hot Chocolate Fudge (HCF) with a scrumptious layering of Chocolate and Vanilla, Red Velvet ice cream, Choco Rocks, Tooti frooti and many more.. Today the company has more than 70 outlets across the country and is ever growing. Do stop by the Nirula's for a quick dessert after a heavy meal to wash away the dearth of day. The price segment if fairly affordable and they have been planning on broadening their ice cream menu. Nirula is one of the oldest ice cream brands in India and offers an incredible taste. Truly and emerging leader.
15. Top N Town Ice cream
Started as a mere retail outlet and it has grown into 2700+ super stores with more than 300 distributers across the length and breadth of India. Top N Town Ice cream brand has it own success story. The ice crema joint holds robust stake in more than 8 states of the country. It wouldn't be inappropriate to call it a national brand. The productions houses of the Ice cream is primarily based in Bhopal and Durg and its retail stores are present throughout the country. It has a certification of ISO 9001:2015 and has a good name in Central India. Rightly famous for the best ever Ice Cream cakes, cones, Kulfi bars and delicious cup treats.
16. Nic Natural Ice Cream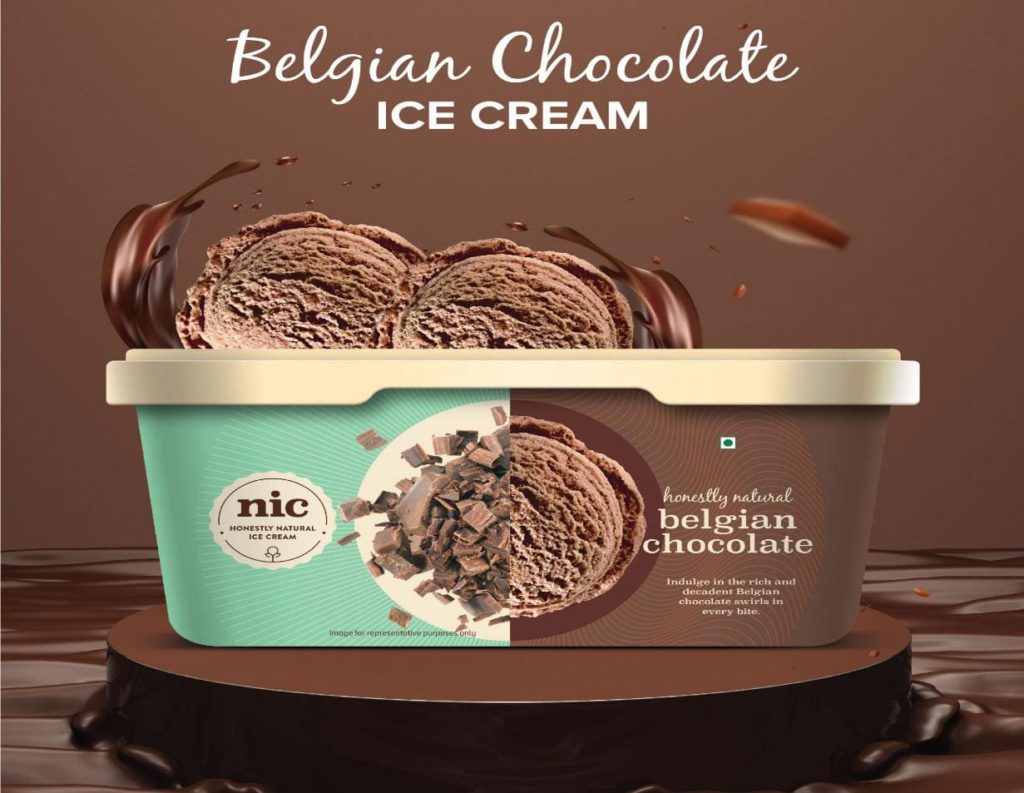 NIC Natural Ice Cream, which originated back in 1984 and inaugurated its first outlet in Juhu (Mumbai), is known for its refreshing natural flavors. With its tagline- 'Taste the Original', the ice cream brand has a massive fan-following with 135+ stores pan India. The fun fact is that the ice cream is produced only in its primary facility located in Mumbai. Must-try flavors are Litchi, Coconut, Jackfruit and Berry Blast.