Anime and T-Shirts go well together. If you could look closely at your surroundings, you may spot a person or two wearing these neat T-Shirt designs.
Anime merch is prevalent in almost all generations. You may see the classic Voltes V characters printed on shirts or the characters of new animes.
Today let's take a look at the popular anime face designs ruling the anime shirt world. Listed below are some of the most cherished:
Trendy Anime Face Designs
Anime Face Expression (Eyes And Mouth) Designs On A Tee
Show everyone exactly what type of mood you're in without saying a single word! These extraordinary anime face expressions or emojis come in six playful facial moods to choose from. Each designer tee is made from smooth and soft cotton for a relaxed fit.
One Piece Character Faces On A Tee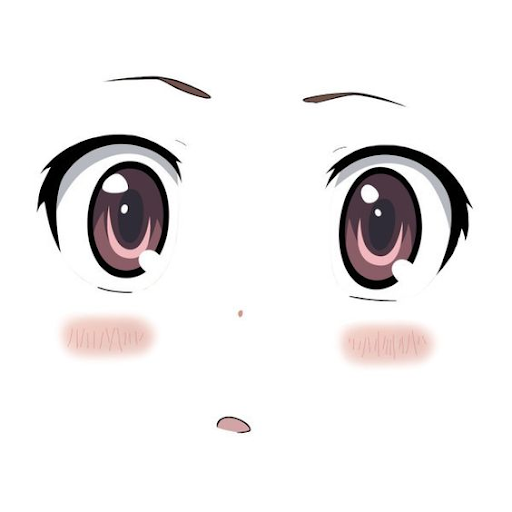 Who doesn't want a pirate's face on a tee? The famous ongoing manga/anime has its outstanding share of anime character faces printed on shirts. These characters include the daring and funny Luffy to the cute and brave Tony Tony Chopper.
Pick your most beloved One Piece characters and print their enigmatic faces on your shirt. You can also browse through thousands of T-Shirt collections from numerous independent artists.
Hunter X Hunter Characters On A Tee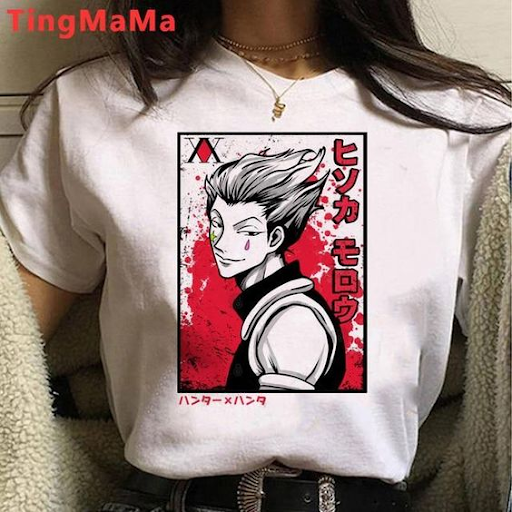 Hunters are taking over the shirt world. The hit anime and manga series still make people fall in love with its unique and unforgettable characters.
It's refreshing to see Gon and Killua's faces on T-Shirts. And who wouldn't want a piece of Hisoka's handsome and fearsome face on a Tee?
Hunter X Hunter merchandise has many incredible and lovely character faces on tees. They're comfortable to wear and are available in various colors that will surely satisfy you.
My Hero Academia Characters On A Tee
The My Hero Academia series is also one of the best-selling anime designs on T-Shirts. This anime gives you the feeling of strength and success even when you started with nothing.
How cool is it to wear Midoriya's face on your shirt to remind you how resilient he is, or Todoroki's "never forget who you want to become" thinking?
Many My Hero Academia T-Shirts will surely let you fall in love with its characters even more. Be sure to check online for those fantastic designs.
Billie Eilish Anime Face Shirt
Who doesn't love Billie Eilish? This musician is as famous and loved as the anime characters. And people who love anime characters tend to love a Billie Eilish anime shirt.
This shirt can help you quickly show off your love for anime and Billie simultaneously. Just think what an atmosphere you would be giving off as you strut two of the world's most incredible things.
Girl Anime Cute Face Tee
Girl lovers of anime are an entirely new level of cute and crazy. If you're that girl or know someone who wouldn't exchange the world for a gorgeous anime face tee, then this white T-Shirt is for you.
With what can be called the earth's currently most realistic print, this shirt is an accurate mix of style and cuteness. This tee ensures the most excellent vibes for people who are determined to show their anime love with it.
All Anime Faces In One T-Shirt
Another shirt confirms that there's no such thing as too many anime characters together. This tee gives off the perfect magazine vibes ever. This shirt flaunts an excellent mixture of black and white and some gray hues. One thing that will catch much fame is the black neckline that is too good to be true. This shirt will surely give your neck that soft and pleasing feeling that numerous other tees can't guarantee.
Anime Girl In Love – Romantic And Funny Anime Tee For Men
Look at the cutest anime faces printed on the tees. These prints are also supported with little hearts and simultaneously give off romantic and silly vibes. This anime tee is made perfectly for men. Just imagining them wearing this cheesy shirt makes me grin with satisfaction.
Anime Girl All Over Printed T-Shirt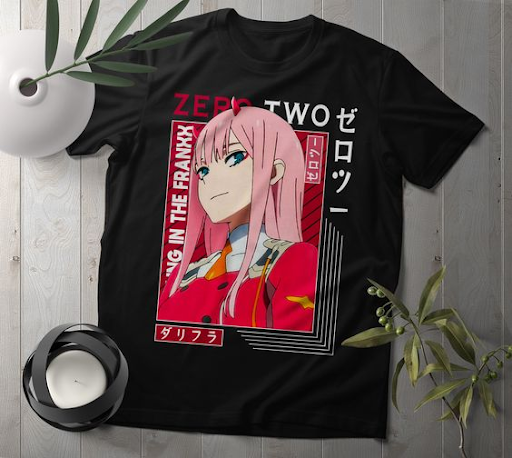 What is more remarkable and lovelier than a fully-printed shirt with some colors that are splashed on it? And also some flowery vibes that give the shirt a full jovial touch. None.
It's hard to resist this alluring design. Just stare at this beautiful anime girl with the perfect hair and red lips that can pierce through hearts.
Donning A Cool Anime Face T-Shirt
Going through the list, have you found your favorite anime shirt face?
Do you need custom tee shirts that are unique and well-printed? Then, you have a reason to rejoice, for Printailor is here to cover your needs.
Printailor has a qualified workforce with extensive knowledge in customization and print-on-demand business. It ensures to provide you with outstanding service and high-quality products. With Printailor, your demand is always in good hands.