Victoria Station is one of London's busiest transportation hubs, and in a city the size of London, that's saying quite a lot. Combined with the nearby Victoria Coach Station, this railway station welcomes millions of tourists to the UK capital every year. And since trains and buses arrive at all hours of the day and night, this is an area you may find yourself looking to spend some time in after dark.
Luckily, London never really goes to sleep. Drop off your bags at a Victoria Station luggage storage and get ready to explore London after dark. The centrally located station is close to everything you need to enjoy a great night out.
Nightlife in Victoria
Victoria Station is home to a number of bars and clubs, so if you're looking for a night out that's close to your accommodation, this is the place to be. Start your evening at one of the station's many pubs, such as The Red Lion or The Green Man, before heading to a club like Fire or Boudoir.
Or, for a more low-key night, you can simply enjoy a few drinks in one of Victoria's many bars, such as The Churchill Arms or The Queens Head.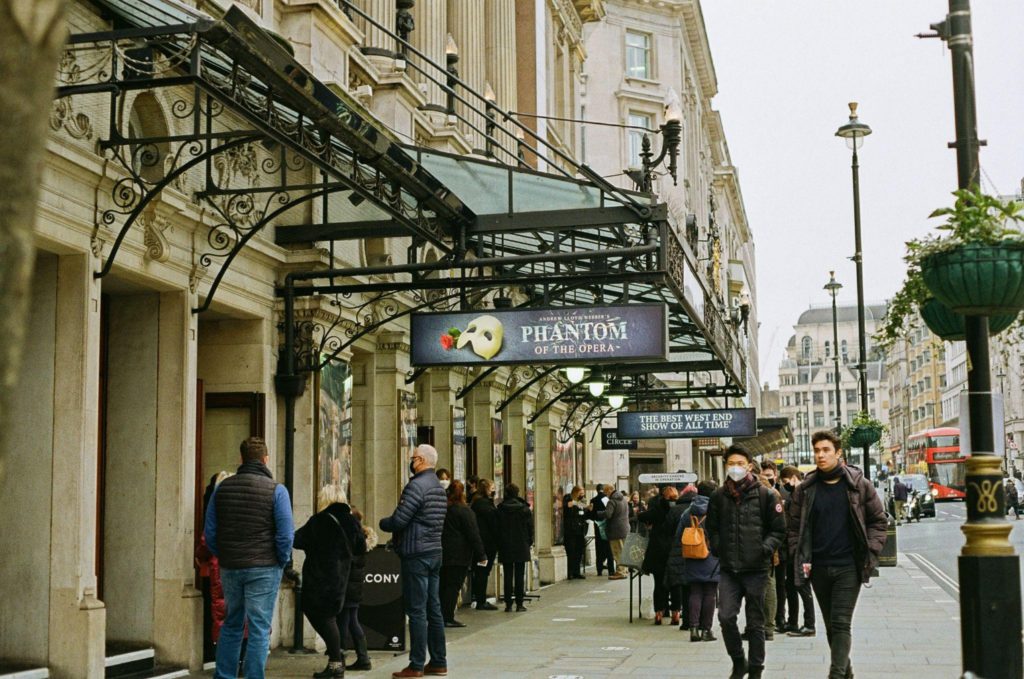 https://unsplash.com/photos/RfHhCZVAcEY?utm_source=unsplash&utm_medium=referral&utm_content=creditShareLink
Explore the West End
It's a 30-minute walk from Victoria station to London's famous West End, and the same journey takes around 15 minutes on the London Underground. The West End is famous for its theatres, and you can catch a show at one of the world-renowned venues such as The Phantom of the Opera, Les Miserables, or Wicked. Once the curtains have come down, enjoy a delicious meal at one of the West End's many restaurants before hitting the town for some post-theatre drinks.
Houses of Parliament
One of the most iconic landmarks in all of the UK, the Houses of Parliament are a must-visit on any trip to London. But the ancient Palace of Westminster looks even better at night, with its elaborate lights reflected in the dark waters of the River Thames.
You can take a tour of the Houses of Parliament during the day, but at night the building is lit up with 96 lamps, making it one of London's most beautiful sights. The best way to see the Houses of Parliament at night is from a river cruise on the Thames. You'll get great views of the building as well as some other iconic London landmarks such as Big Ben and Tower Bridge.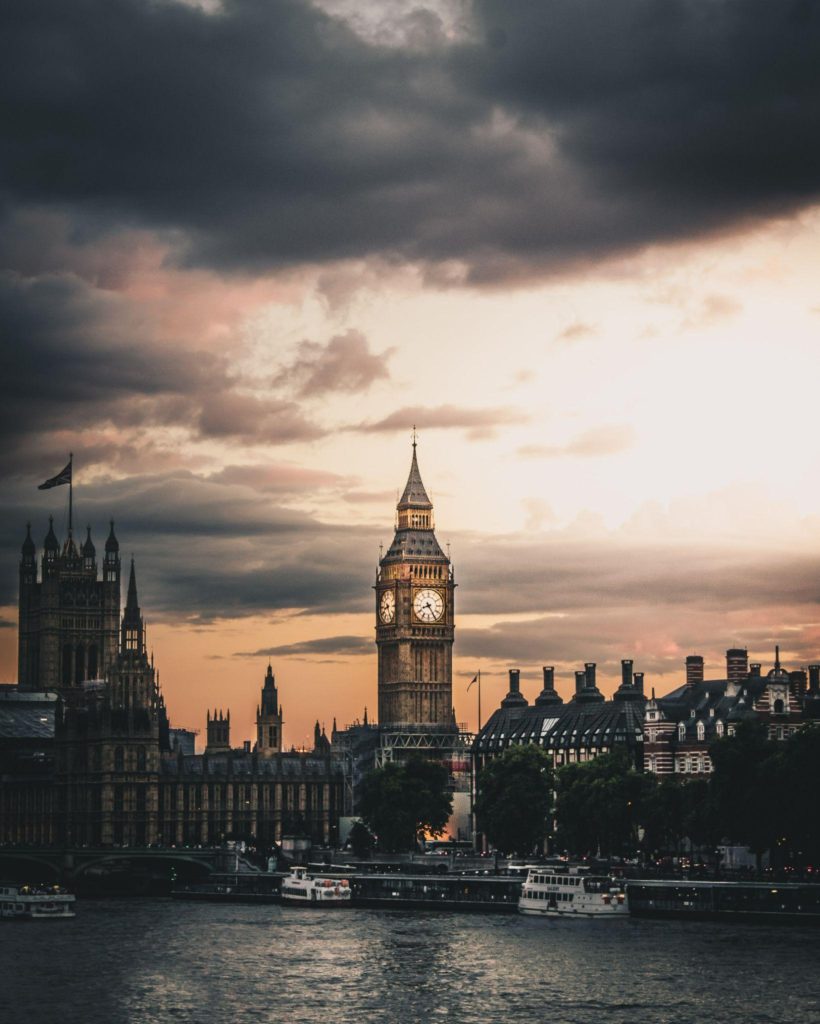 https://unsplash.com/photos/mOEqOtmuPG8?utm_source=unsplash&utm_medium=referral&utm_content=creditShareLink
Thames River Cruise
Speaking of river cruises, a cruise down the Thames is one of the best ways to see London at night. You'll get unparalleled views of the city's skyline as well as some of its most famous landmarks.
There are plenty of different cruises to choose from, ranging from dinner cruises to party boats. Or, for a more relaxing experience, you can take a leisurely sightseeing cruise and learn about London's history from the onboard commentary.
The Ceremony of the Keys
If you really want to get a taste of London's history, then you need to witness the Ceremony of the Keys. This 800-year-old tradition takes place every night at the Tower of London and it sees the tower's gates being locked for the night.
The ceremony is free to watch, but you need to apply in advance. Alternatively, you can book one of the many Tower of London tours that include the Ceremony of the Keys in their itinerary.
London Eye
No list of things to do in London at night would be complete without mentioning the city's most famous Ferris wheel. The London Eye offers breathtaking views of the city, and it's especially popular at night when the city is lit up in all its glory.
You can buy tickets for a specific time slot or upgrade to a Flexi Ticket which allows you to jump the queue and ride whenever you want. Either way, make sure you don't miss out on this must-do London experience.
Jack the Ripper Tour
For something a bit different, why not take a Jack the Ripper Tour? These popular tours explore the infamous murders that took place in London's East End in the late 1800s.
You'll visit some of the sites where the murders took place, as well as learn about the suspects and victims. The tours typically finish up in a pub, making it the perfect way to end your night in London.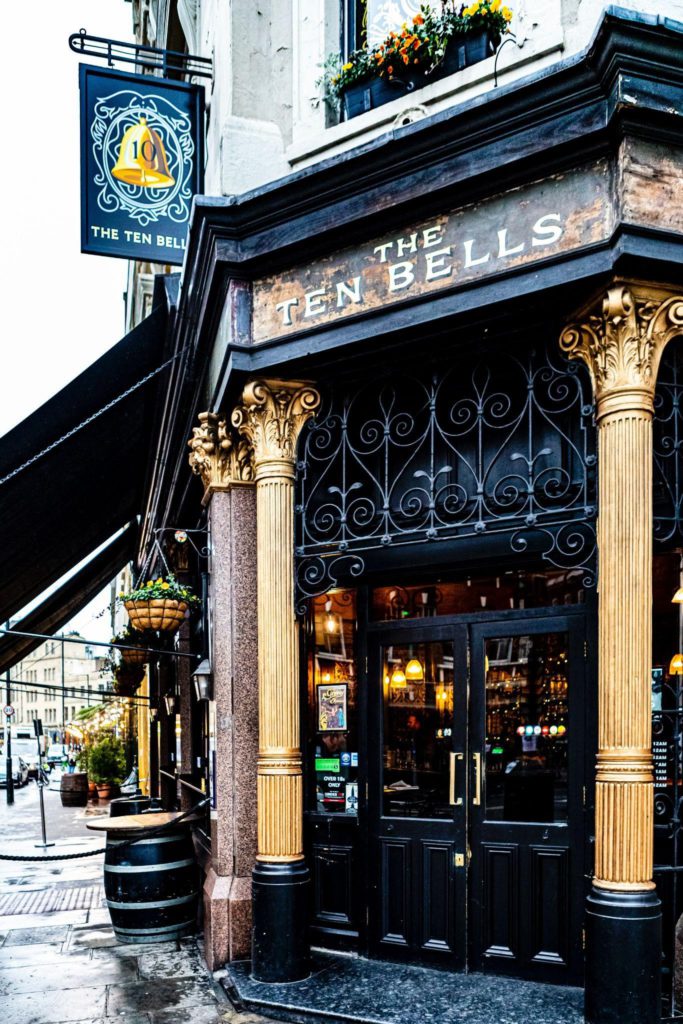 https://unsplash.com/photos/jet1yK5fITc?utm_source=unsplash&utm_medium=referral&utm_content=creditShareLink
Pub Crawl
Last but not least, no trip to London would be complete without going on a pub crawl. This is a great way to explore some of the city's many pubs, and you'll get to try some traditional English beers along the way.
There are plenty of pub crawls to choose from, or you can simply follow your own route. Whichever way you do it, make sure you start early, as most pubs close around 11 pm.
Conclusion
As you can see from this list, there is no shortage of things to do in London. And because Victoria Station is so centrally located, you'll have easy access to just about everything the British capital has to offer. Leave your bags behind at a convenient luggage storage in Victoria Station, and you can start enjoying London's best nightlife almost from the moment you step out of the station. Plus, the London Underground makes it easy to reach just about anywhere in this huge city, so no matter what you want to do, it's only a short ride away.