Dubai continues to woo its charm through its world-class attractions that bring plenty of fun and entertainment in one go. So many beautiful attractions in Dubai mirror the experiences and indulgences beautifully. We bring you the top 10 fun things to indulge in Dubai with your family that will incorporate elements of fun and entertainment in one package itself.
Al Bastakiya
Explore the fabulous historical roots of Dubai and get deep insights into the cultural heritage of Dubai. Capture the hidden facets of Dubai before the amazing oil & tourism boom. Traditional elements like mud and wood were used to build the buildings here. In addition, there are artworks, interactive displays, and several artifacts that you can browse through to go deep into the roots of Dubai's history. This destination gives you a new feel and experience after browsing the glitz and glamourous part of the city.
Burj Khalifa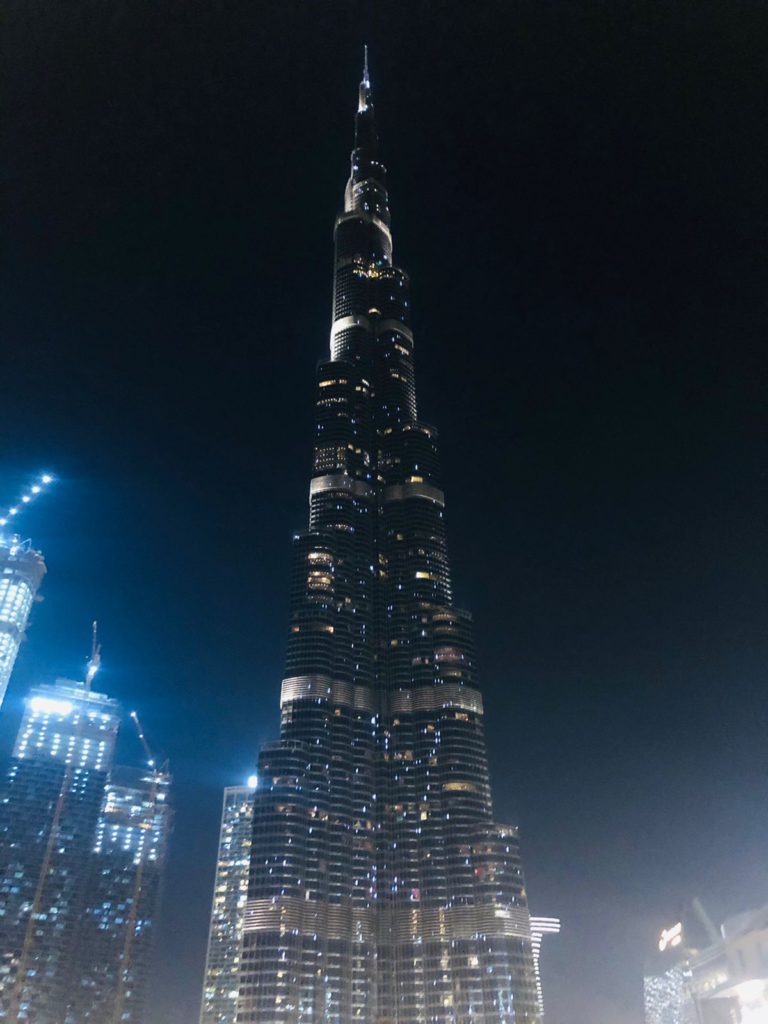 Standing among the major Dubai highlights, the Burj Khalifa is superlative in its own nature due to so many reasons. First, the imposing 828-meter-tall building is bound to catch the eyeballs of global tourists. There is a completely different fan base for the Burj Khalifa. Enjoy unparalleled views from the 124th-floor observation deck that will give you views of the world like never before, or dines in the clouds at the At.Mosphere. One of the best themes you can offer your family on a Dubai vacation. The sunset looks even more gorgeous from the observation deck. Book your tickets in advance and avoid weekends for visiting the Burj Khalifa.
Yacht Tour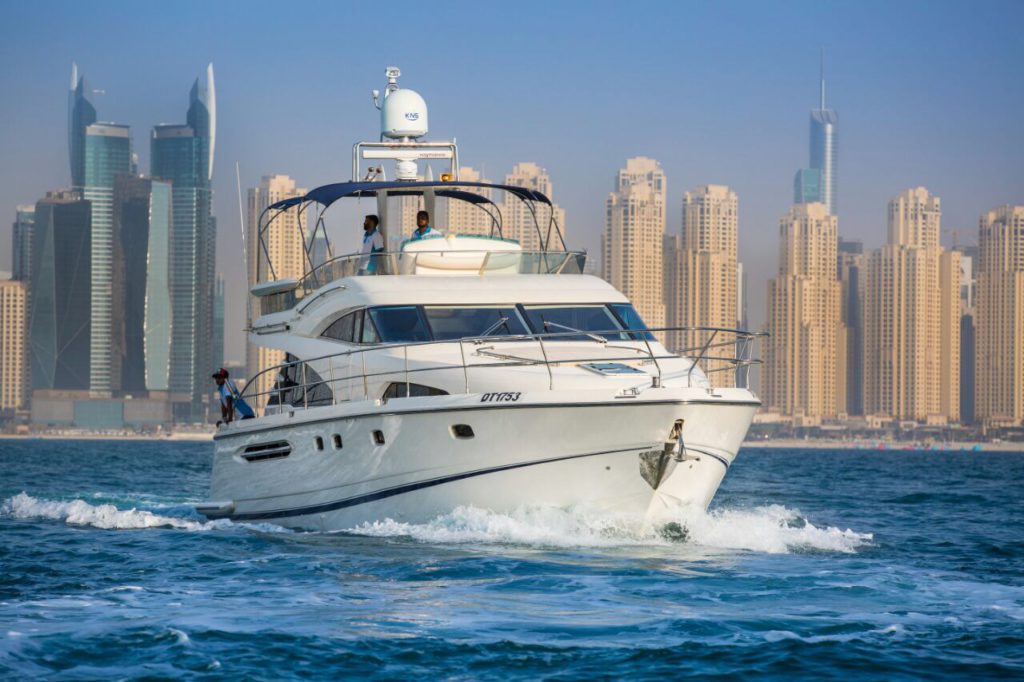 A luxurious mini yacht tour in Dubai is one of the best ways to browse through the city highlights as you move around on the Dubai shores along the Dubai waterfront. There are onboard restrooms, leisure spaces, and optional fishing equipment that you can look to indulge in. You can browse through attractions like the Atlantis Hotel, Burj Khalifa, Palm Jumeirah, Jumeirah Beach Residence, Dubai Mall, and the Dubai Marina. Relax on this luxurious yacht as you tick off your Dubai attractions all in one go. Keep your hydrated through your 2-hour journey. Boarding and drop-off area from the Dubai Marina.
Dubai Aquarium and Underwater Zoo
Enter the forbidden underwater world of marine life and witness fascinating creatures in their natural habitat through the 48m long tunnel. Placed in the Dubai mall's basement, the Aquarium and Underwater Zoo houses 140+ marine species with five ecological zones the living ocean, rocky shore, and rainforest. You can take glass-bottom boat tours, indulge in snorkeling, and shark diving. Indulge in this extreme adventure for the much-need adrenaline rush. Enjoy the glittering ocean world as it surely fills the heart of both you and your loved ones with fun and thrill. Then, narrate your fun story to your loved ones back home.
Dubai Dolphinarium
Your search for some fun, adventure, and entertainment end at the Dubai Dolphinarium. This destination features among the top amusement sites for the entire family. Placed on Dubai creek, this site features coral reefs and fish farms and is completely focused on educating the visitors about the fabulous and friendly Dolphins and the importance of preserving this uniquely rare & endangered species. The Dolphin and seal show stands among the highlights where they dance, juggle, paint, and even play basketball. You can also choose to interact with these Dolphins as you swim along with them. This Park also hosts several live events and performances. One of the Dubai attractions you can't just afford to miss during your Dubai vacation.
Dubai Frame
This glitz Dubai attraction holds the record for being the largest frame structure globally. Dubai's attractions are spread all over Dubai, and there is no better place to browse through all major highlights in one go than a sky deck made from crack-proof glass. Check out the old Dubai districts and modern Dubai districts across both sides of the Frame. The best fun things to do in Dubai with family are several galleries and retail outlets to carry back gifts and souvenirs for your loved ones back home. The best recommended time to visit is evening post sunset. Dress well and book your tickets in advance to reserve your entry.
Dubai Miracle Garden
The largest flower garden globally features 150+ million flower species in full bloom. Enter this beautiful, refreshing world featuring among the best tourist destinations in Dubai with family. You will also get to browse between different displayed service models like vehicles, the Burj Khalifa, and animals. This destination demands and is worthy of featuring in your Instagram story or profile pic. Enjoy a relaxing time at the Cabanas as you unravel and unwind yourself. This Park is open from November to March only. Keep at least 3 hours to browse through all the highlights, including the Dubai Butterfly Garden.
Dubai Safari Park
Dubai's wildlife is an untold story about Dubai. There are 3000+ animals housed here, including rare species like birds and African Elephants. There are interactive displays, feeding opportunities, and awareness programs hosted here for some unique fun and entertainment for the entire family. The lush landscape and the picturesque lake make the backdrop even more enchanting. Fill your Dubai vacation with fun, captivation, exploration, and discovery quotients at the Dubai Safari Park. The dress code is mandatory here in the Dubai Safari Park. Check out the Park's opening and closing time as it varies throughout the year.
IMG Worlds of Adventure
You can't miss out on the IMG Worlds of Adventure when you are listing the best Dubai attractions. Featuring among the best amusement parks housed in Dubai that feature five dedicated zones full of fun and adventure for all age groups like Marvel, the Haunted Hotel, IMG Boulevard, Cartoon Network, and the Lost Valley. There are loads of attractions, roller coasters, and fun activities to keep all your family engaged. Weave some sweet memories as you capture your moments in this indoor amusement park. Morning is the best recommended time to visit this Park.
Palm Jumeirah
This human-made palm-shaped island built using reclaimed land is among the most popular attractions in the tourist world. The Palm Jumeirah oozes luxury from all quarters, evident through its offerings. You will find loads of attractions, opportunities for fun and adventure for all age groups, and mind-blowing experiences. The Aquaventure Waterpark and the Lost Chambers Aquarium offer an amazing experience that makes them stand out among the highlights. In addition, you can enjoy panoramic island views from the top by taking a helicopter tour. Unfurl the magnificent elements between November to April for the best experience.
Dubai offers a wonderful fusion of modernity, culture, peace, fun, thrill, and adventure through the diverse attractions. Every attraction in Dubai is built with a theme and concept that uniquely makes every experience captivating. Book your Dubai tour with a reliable travel partner to uncover the best of what Dubai offers.