If you're a travel fan, you'll know that one of the best ways to get to know a new destination is through its food.
Food allows us understand local culture, and get a glimpse of how a given region shares its traditions with the rest of the world. It's not just about new ingredients and flavors; it's a way of connecting with strangers by sharing a little piece of our identity.
For this reason and many more besides, food tours should be considered an essential activity for anyone traveling to a new destination. With the right company and guide, you can discover the most iconic places and most typical dishes of the region which you are planning to visit.
That said, planning a trip based around food tourism is no easy task, and requires close attention to several key factors in order for your excursion to be a successful one.
Don't make your selection based on price alone. Instead, consider how specialized the tour in question really is, where its different stops are, what kind of menu it's offering, and how many people belong to the tour group, among other important criteria.
Types of Gastronomic Tourists
One good way to fine-tune your upcoming food tourism trip is to identify which gastronomic tourist profile you belong to. When choosing a food tour, not all visitors' preferences are alike, and the companies in this sector know it – hence the great variety of tours available.
One such profile is the gourmet tourist. Food tours for this type of tourist focus on seeking out places that provide delicate and artistic cuisine. If you consider yourself an expert in high-class menus, you may identify with this type of tourist, although bear in mind that this kind of tourism is usually fairly expensive.
Then we have the foodie – a enthusiast who is open to trying all sorts of dishes. Foodies' travel destinations is typically conditioned by the menus they want to try. Unlike a gourmet tourist, foodies don't necessarily look for culinary excellence, nor are they food critics; they are simply gastronomy enthusiasts. In most touristic destinations around the world, restaurants calibrate their menus and prices in an attempt to attract these foodie tourists, because they contribute the bulk of these venues' profits.
Finally, another increasingly prominent archetype is the wine-lover. If you identify with this profile, it's because you are a wine expert, and the menus you choose will be conditioned by the type of wine you want to taste.
As you can see, before you commit it pays to consider what kind of food tour you are looking for. Once you've done that, you'll need to research what exactly the tour companies at your chosen destination have to offer.
Tips when Choosing a Food Tour
When it comes to choosing the right food tour for you, there's a lot of information out there, which can make it difficult to narrow down your options.
To make this task simpler, make sure you research the quality of the tours on offer, based on user comments. There's a large online community of travelers out there, and they take the job of rating food tours very seriously indeed.
It's important to refer to the opinions of travelers who have already gone through the experience which you're considering for yourself. Doing so will allow you to compare and choose tours based on realistic opinions and valuable insights.
Another good piece of advice is to be flexible. Don't sign up to a food tour just because it is the first one you come across, and limit your opportunities unnecessarily.
Finally, if you already know where you want to visit, but are unable to find any worthwhile tours nearby, why not put one together yourself? All it takes is a little research into the restaurants that operate in the region. Just be sure to identify the business hours and payment methods in  each venue which you're looking to visit, to avoid any unwelcome surprises.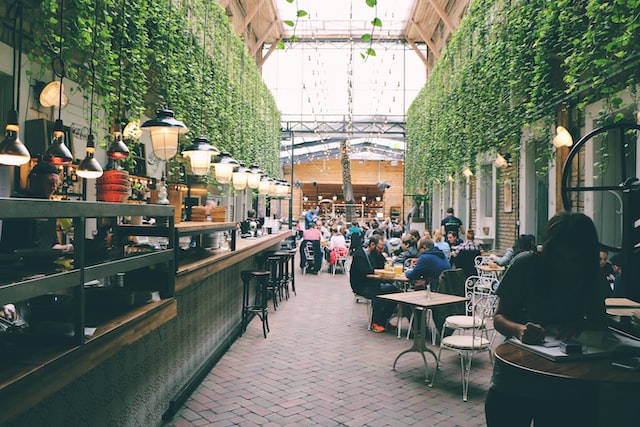 There are plenty of online forums and blogs where travelers share tours which they have created on their own – one option is to simply pick one that you like, and tailor it for your own benefit.
How to Become a Frequent Traveler
With the advent of remote working, more and more people are looking for ways to travel and discover new places around the world without having to give up their professional activities.
Nowadays, it is widely accepted that traveling is beneficial in a number of ways. Not only do frequent travelers get the opportunity to discover new cultures and learn new languages, but they also acquire skills which can drastically improve their quality of life.
Travelling allows us to establish a routine in pleasant surroundings of our own choosing, which translates into improved mental and physical health, reduced stress and the development of autonomy and self-confidence when faced with new challenges.
To achieve this goal, aspiring nomads typically look for jobs that are compatible with the urge to travel.
The possibility of remote online working opens up a whole new range of options for those of us who enjoy constant movement. The office era is increasingly a thing of the past, and these new modalities offer the promise of harmony and flexibility between work and personal leisure.
If you want to keep working from anywhere in the world, look out for jobs that allow you to earn money and see the world – the perfect combination for adventure lovers.
With this in mind, you should have everything you need to plot your next destination, and get to know it better through food. Find out what type of gastronomic tourist you are, and what you are looking for in an excellent culinary tour, and follow these tips to begin enjoying your trip!