So, you just got engaged. How exciting! Many couples choose to host an engagement party, but more and more couples are preferring to do something different. Here are some fun engagement party alternatives that you and your fiance can do!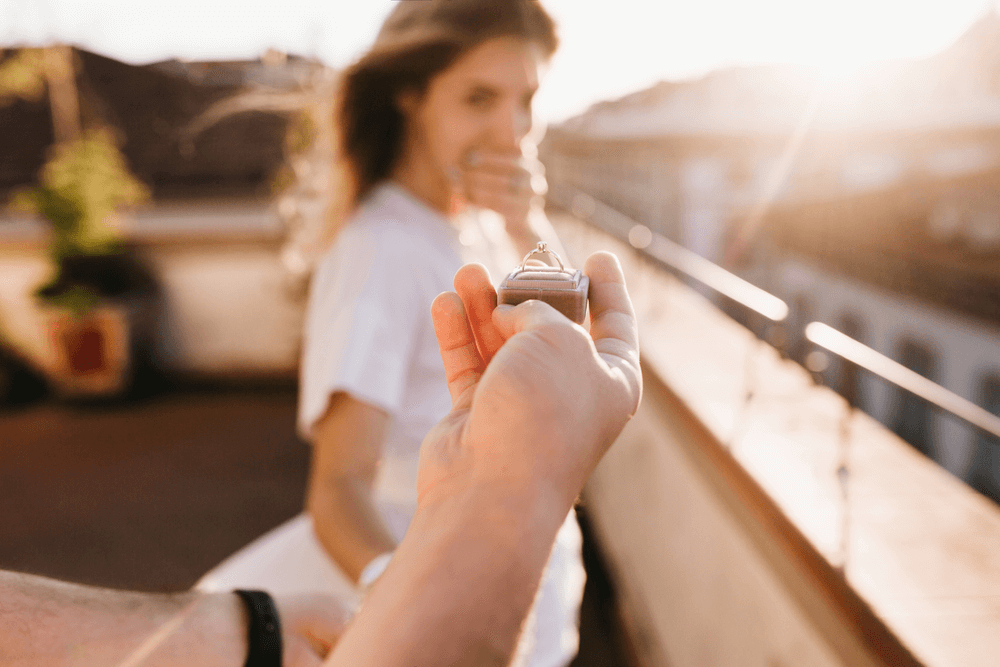 Source: Look Studio/Shutterstock.com
If you still decide to have an engagement party, or host a small event somewhere, don't forget to stay safe! Provide everyone with personalized face masks featuring your engagement date or anticipated wedding date, bring some extra hand sanitizer and keep the event intimate. Your friends and family will thank you!
Intimate Family Dinner
Invite your parents to a small dinner at your house! You can either cook the meal yourself, or you can order in from a local restaurant. Since this is a celebratory occasion, try to go for something elevated and sophisticated–maybe Italian or French! If you and your new fiance are great cooks, this is a chance for you both to cook together as an engaged couple.
A Weekend Trip
Get out of town to celebrate! Book a weekend at a cabin upstate or travel out of the country for a few days. Once the news hits your friends and family that you're engaged, you won't believe how bombarded you'll feel with messages from them! It's important the two of you get a chance to spend some alone time celebrating your new chapter together before things get wild.
Redo the Date That Started It All
Your first date is the reason you're here today! Recreate the magic and go back to where it all started. If you went to a restaurant, order the same thing you got on your first date. If you went to the movies, see if the business will let you rent out a theater to watch the same film you saw together! It's a sweet, sentimental way to celebrate your engagement.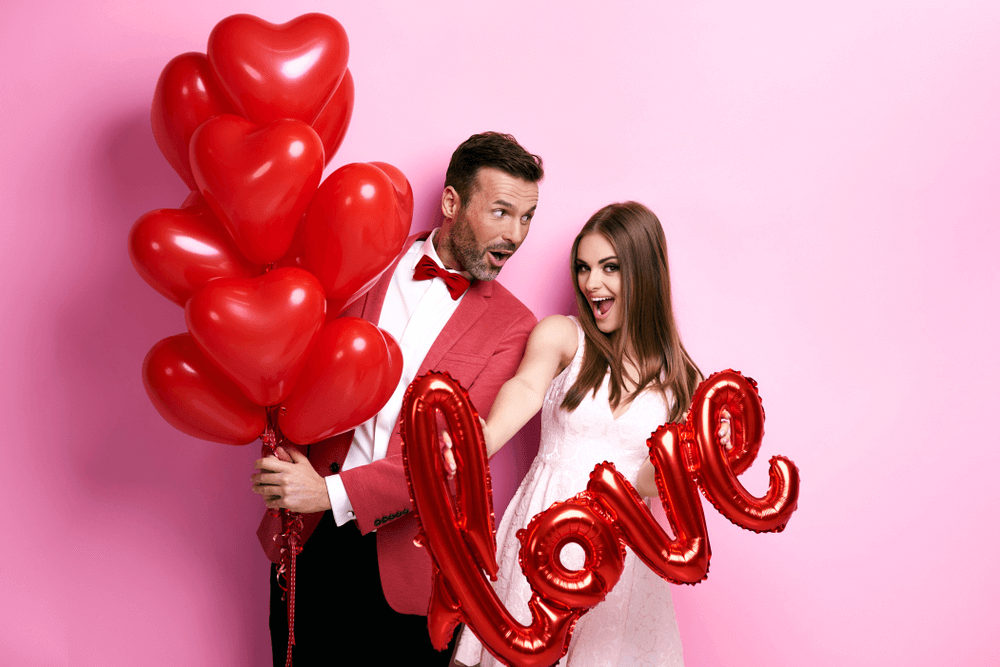 Source: gpointstudio/Shutterstock.com
Have an Engagement Photo Session
Even if you had a photographer capture the moment when you popped the question, you should still have another session to celebrate your engagement! This is also a great time to test out any potential wedding photographers. Some will even give you a discount to book them for both your engagement and your wedding! Bring some props to your session, too–blankets, baskets, signs and even a set of engraved champagne flutes to do a toasting photo with!
Host a Game Night
Get your friends together for a game night! This is the perfect small-scale event to announce to your closest friends that you're engaged. Break out Monopoly or Scrabble, have some appetizers and snacks on hand and don't forget the booze! Your friends will have such a great time celebrating with you.
Treat Yourself
You just got engaged. It's time to celebrate! Take a weekend and treat yourself. Get dessert at a fancy restaurant, order yourself some personalized gifts to commemorate your future last name and veg out on the couch for a day watching your favorite Netflix series! You should take some time to yourself before you get busy planning your wedding. Once you start planning, you'll quickly realize that you'll have little time left for yourself. Every free moment you have will be about your wedding!
Post It on Social Media
Virtual announcements are the name of the game these days. Make a short video or post a fun ring shot on social media to announce your engagement! You can even do a group FaceTime with your closest friends and family to give them the message before you post it on social media. That way, they don't feel left out or like they didn't matter when they see the announcement!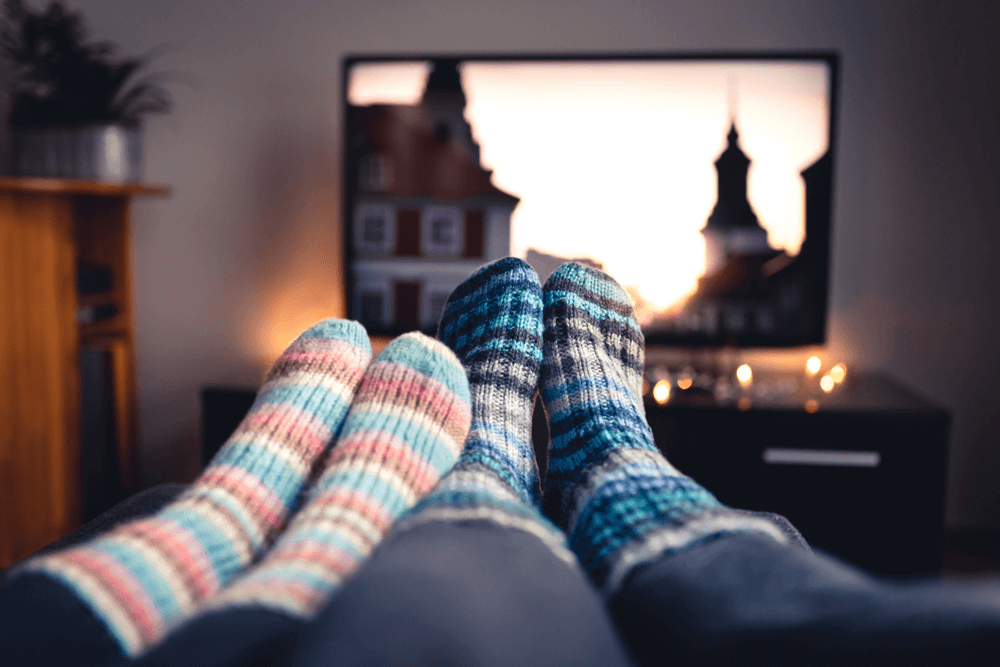 Source: Tero Vesalainen/Shutterstock.com
Cash in on the Staycation
Sometimes, you just need a weekend at home. Hold off on making any announcements until after you spend the weekend inside with your new fiance. Take these two days to recharge and prepare for your upcoming year of wedding planning! Put your phones on do-not-disturb, set an out-of-office email and cozy up in front of the TV to enjoy a weekend binging your favorite shows, cooking together and basking in the glow of your engagement. Then, when you're both ready, make an announcement and watch the congratulations and well wishes roll in!
Start the Planning Early
Sure, you just got engaged. And yes, you should take some time to enjoy it. But, if you're so excited that you can't help yourself from searching for local wedding venues or creating a Pinterest board dedicated to all your wedding dreams, that's okay! This is your engagement, and it's important that you celebrate however you like. If that means you put on your best walking shoes and visit six venues in one day, then more power to you! Most recognize there are lots of things to do from the moment they get engaged–pick a date, book a venue and hire a planner, for starters–so if that's how you want to celebrate your engagement, then feel free. There's no step-by-step guide for how to celebrate your engagement.
Bake a Cake–Or Have One Made!
Either whisk up a celebratory cake yourself or contact a local baker to create one for you! Pipe a fun engagement message on the top and then post it on social. Get creative with it, too. Take pictures with your partner of the two of you enjoying your engagement cake. Use this as a time to test out potential bakers for your wedding, too!
Have Fun
Whatever you choose to do to celebrate your engagement, make sure you have fun. You just got engaged! It's important that you take some time to celebrate that fact. Take a couple of moments to admire the sparkle of your engagement ring, kiss your fiance and don't hesitate to squeal in excitement when you look in the mirror! This is a special time for you. Enjoy it!