Many homeowners and community managers have incorporated security cameras and alarms to alert them to the presence of a visitor on the property. However, these devices don't prevent someone from trespassing. In addition, while many people have installed gates to prevent trespassers on their properties, opening and closing a gate manually isn't that practical.
This situation is where a smart gate opener comes into play. These automatic gate openers work with swing-door gates and slide-door gates for any property, from homes to farms to gated communities. The powerful motors installed on these devices will extend or close a gate in mere seconds.
However, the days of keychain remotes, garage-door-style remotes, and keypads are gone. Today, more companies and homeowners are transitioning from traditional automatic gate openers to smart gate openers compatible with cell phones. Let's face it, virtually everyone has a smartphone these days, regardless of age. Therefore, the demand for smart technology has skyrocketed. Today, we'll examine what smart gate openers are and how they work.
What are smart gate openers?
Smart gates come in two types, either with swing or slide features. Swing gates move like a regular door, swinging inward or outward to open. Most swinging gates work with single gate panels or dual gate panels. The controls allow you to move one or both panels simultaneously. However, dual gate panels require two mechanisms to work. Sliding gates work as a single fence panel by following a track that runs along with the fencing or wall. Furthermore, sliding gates don't require as much clearance as swinging gates.
These smart gates use various power sources depending on the gate they open. Most sliding gates are used in commercial or industrial locations to open large metal gates. Therefore, they typically need larger motors to handle the heavier load that require a hardwired electrical connection to operate. Swinging gates are more common in residential and rural settings. They usually only need a rechargeable 12-volt battery with a solar panel charger to work, which is helpful for farm gates. Not to mention, the battery connection ensures the gate will still operate in the event of a power outage.
How do smart gates work?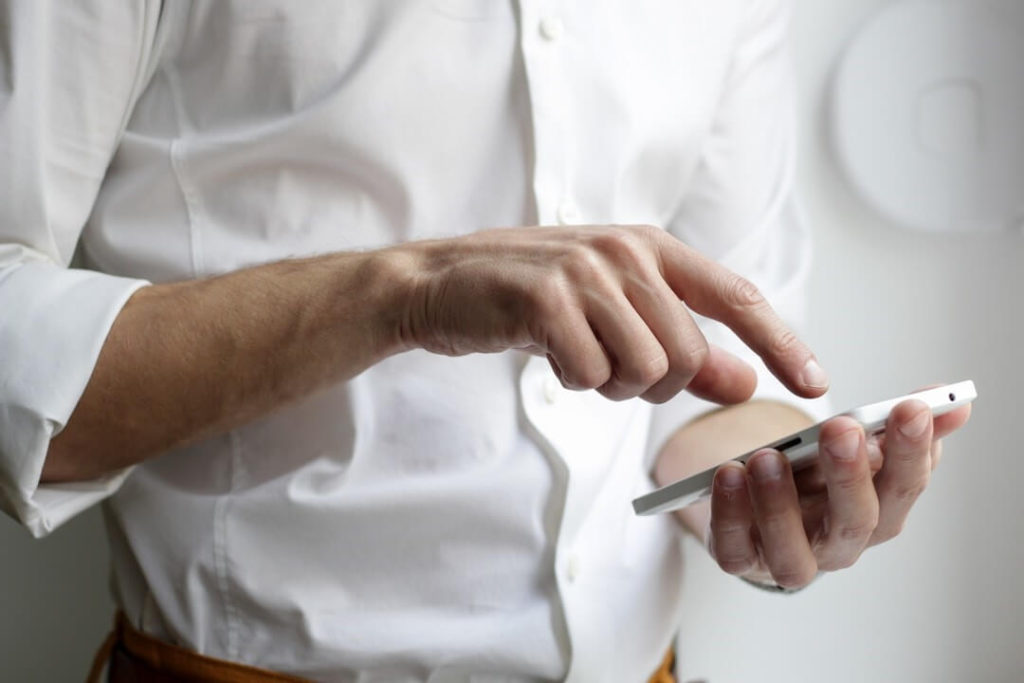 Smart gates work using a gate access control system that can be used in a couple of different ways. The first is through a mobile app. However, smart gates come in a wide range of brands with separate mobile apps.
Two of the most common mobile app methods are the swipe-to-open and tap-to-open functions. Users simply log in to the app and control the gate with the touch of a button setting it in motion. Another popular mobile app solution is the fingerprint scanner. Many smartphones today come with fingerprint scanning capabilities. Smart gates take advantage of this technology by allowing the app user to scan their fingerprints to release the gate. This method provides an additional layer of security in the event of a lost smartphone being found by a would-be trespasser.
The next gate-opening method is voice control and some smart gates are even compatible with Siri and Alexa. Users can set up their Alexa or Siri smartphone assistants to open the gate with their voices. As a result, people have a fast, hands-free way to open the gate safely.
Smart gates make gate access faster, safer, and simpler.
These pieces of technology come from various suppliers and brands with their own versions of these apps and access control technology. Not to mention, many come with multiple safety and convenience features, such as automatic stop-and-reverse functionality to prevent crush injuries or timed auto-close features to avoid the need to close the gate in-app. So, if you want to make gate access easier for your home or community, consider a smart gate.