Need a third-party remote access software
There are more and more occasions when you need to use a remote computer, such as assisting your colleague in fixing technical issues without reaching their seat, editing work documents on the company computer during a business trip, etc.
You can often access a remote PC without downloading a third-party app as Windows comes with Remote Desktop feature, allowing you to access the computer remotely. Nevertheless, it's wise to switch to a third-party remote desktop software if…
Your local laptop/desktop/mobile device and the remote Windows computer are not connected to the same LAN (To access a PC from a different network via Remote Desktop, VPN or port forwarding is required).
The remote desktop is installed with Windows Standard or Home Edition operating system (Standard or Home Edition doesn't come with Remote Desktop and you can access the PC with it).
You need to share the screen of the remote computer with the one on the other end (After two devices are connected over RDP, the remote computer will be locked atomically and the one on the other end can't share the screen with you ).
Free & secure remote access software for Windows computers
Now, free remote access software for Windows 10 that can compensate for the shortcomings of Windows Remote Desktop – AnyViewer is highly recommended. It is an easy-to-use and overall tool for accessing Windows computers from Windows computers, Android phones/tablets, or iPhones/iPad without space limitations. Now, see the specific items that why it is strongly advised.
Secure: The first element of picking up remote access software should be security. AnyViewer performs end-to-end encryption with ECC, a strong encrypting algorithm.
Smooth: It offers a smooth connection, and you can use a remote Windows PC from your local device nearly without delay.
Flexible: It is built with three methods for remote access to satisfy different demands: security code, remote control request, and one-click control. For example, to access your office computer often, you can set up the app in advance and access the PC with one-click control.
Mobile friendly: You can use touch mode or mouse mode based on your own habit after you connect to PC from mobile device over AnyViewer. And you can also customize keyboard shortcuts on the mobile screen.
Powerful: It is built with rich features. During a remote session, you can chat with the other end, change window resolution, maximize the window, hide desktop wallpaper and so on. What's more, you can transfer files between the remote computer and the local computer.
All in all, it won't let you down to use AnyViewer for Windows computes remote access. What you need to pay attention to is that AnyViewer doesn't support you accessing Mac or Linux computers.
Now, see how to use AnyViewer for Windows remote computer access with one-click control.
Step 1. remote desktop software free download on both devices. Install and keep the software running on both ends.
Step 2. Create an AnyViewer account and log in to the account on both ends.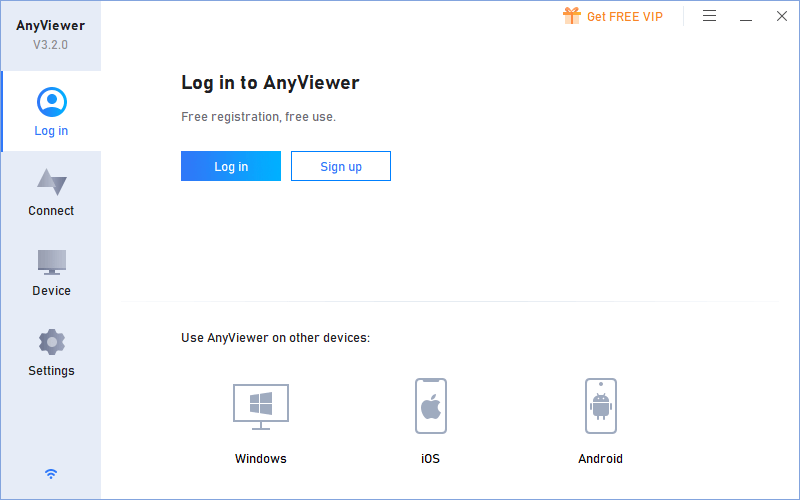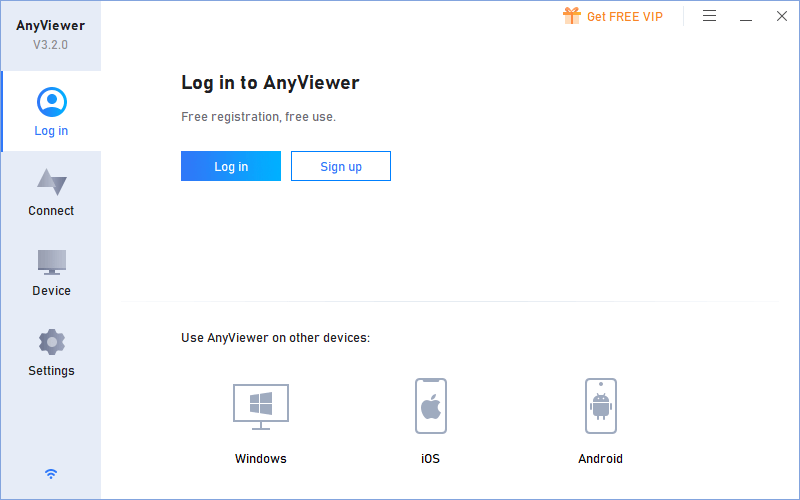 Step 3. On your local device, go to Device, click the remote PC, click One-click control. Now, you can see the desktop of the remote PC and use it conveniently.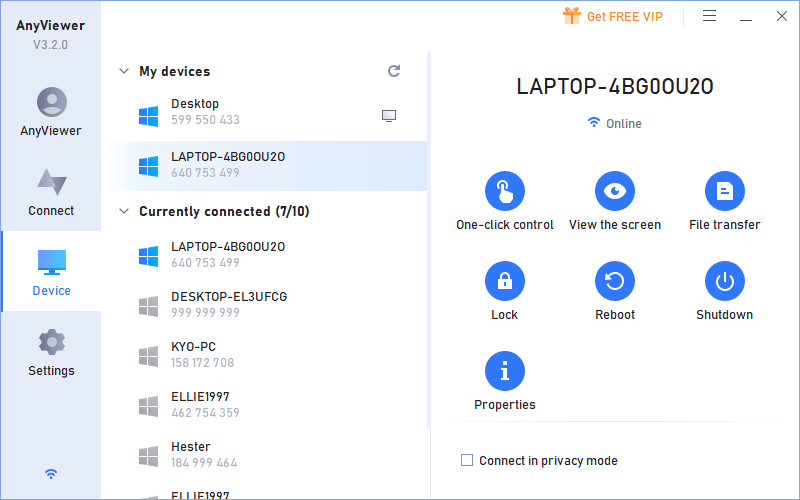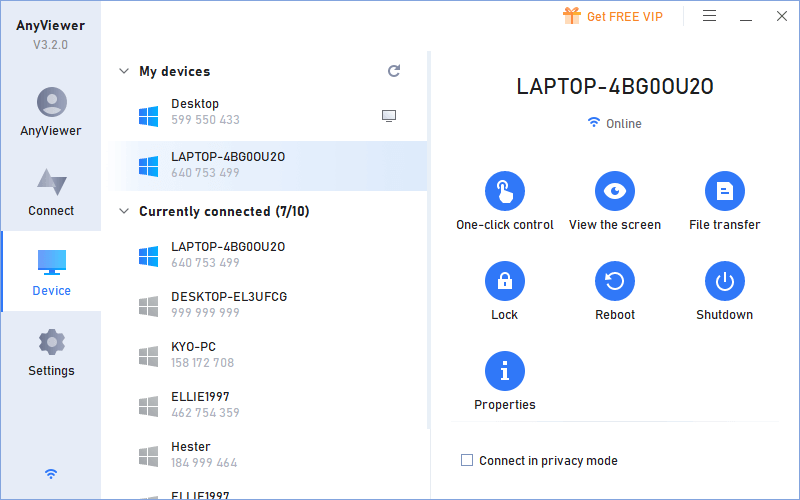 Tips:
When the number of assigned devices hasn't reached the limit, the device will be assigned to the account once logged in. One click control is available only among assigned devices. If one device doesn't log in to the account or be assigned to the account, you can't start one-click control.
Free account supports assigning 3 devices at most and you can upgrade to its Professional or Enterprise if you want to assign and manage more devices. After upgrading, you can unlock advanced features, including privacy mode access and high-image quality.
Conclusion
To access remote Windows computers flexibly, securely and smoothly, AnyViewer is the most-recommended app. It can work well, whether the remote computer is installed with old version like Windows 7 or the latest Windows 11. It also supports accessing all editions of Windows Server 2022/20119/2012/2012 R2.