Indian weddings have a lot of functions like Sangeet, Mehendi, and reception. We go overboard with our hairstyles, accessories, and outfits. Picking a hairstyle for an Indian wedding can be a difficult task when you don't know what is trending. You should know what hairstyle you will be wearing before you buy a wedding gown so that your hairstyle compliments your outfit. Remember – there is no better way to check the whole ensemble than with a large bathroom mirror. Planning a wedding is very exciting but there are a few things you should keep in mind while deciding your hairstyle. A few brides prefer a natural look where they do not use any heat styling or hair sprays. Whereas a few other brides prefer a very stunning and glamorous type of hairstyle. Here are a few ideas to style your hair as a bride for an Indian wedding.
1) Low messy buns: if you have sharp eyes and bowled features, you should go for a low messy bun because it is simple and a very relaxed style. A few strands of hair should be allowed to flow on the frame of the face. This hairstyle stole the show during the bridal fashion week and it's perfect for Beach Weddings.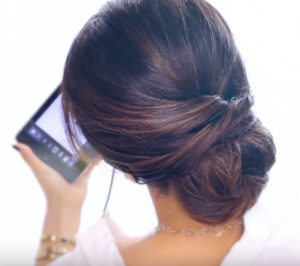 2)Half up: These are one of the most popular hairstyles for 2018 for weddings and have always been in trend. These kinds of hairstyles allow you to choose a dress of any style and makes you look very graceful. It is a simple hairstyle but can be accessorized with shiny pins or flowers.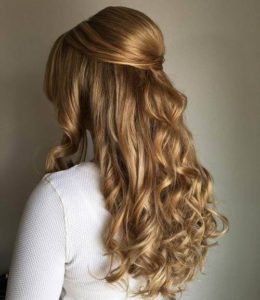 3) Sleek low buns: Sleek low buns are advisable to brides who have a very prominent cheekbone. Low buns are not only in the messy category. Large accessories like flowers and other adornments look good with this hairstyle. This is a very classic and simple hairstyle.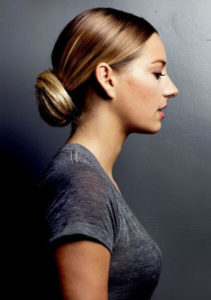 4) Half up and braided: Half up hairstyles accompanied by braids gives a very boho bridal look. It is a creative way to keep the hair out of your face while you enjoy dancing all night.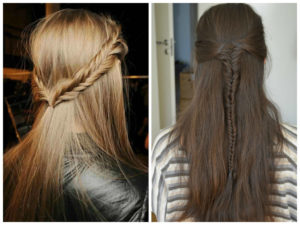 5) Exit the fuss: A simple middle partition and a sleek look will make you look absolutely gorgeous on your wedding day. Most brides don't look like themselves on their wedding day, but this hairstyle will make you feel like yourself. You can add flowers or a little sparkle to make it look prettier.
6) Long side braids: This is a very diva look and a side-swept Dutch braid or fishtail braid is a very elegant idea for your wedding day.
Ways to spice your hair up:
You can accessorize your hair by using simple bows with silk work on a low, loose ponytail is a good idea. If you like wearing headbands or hairbands you can try using a fancy bridal one for your special day. Overdoing the hair sprays, hair products or heat styling will damage your hair and it will not give a natural look. It is always subjective from bride-to-bride and you could choose any of the above-mentioned hairstyles.