Nagpur, a city known for its vibrant culture and mouth-watering cuisine, boasts a café scene that's as diverse as it is delightful. If you're in the mood for a unique and somewhat quirky experience, you might want to consider the 'Private Cabin Cafe in Nagpur'.
Picture this: You step into this café, and suddenly you're in your very own cozy cabin, complete with a tiny window overlooking the bustling street. It's like having a mini adventure without ever leaving your latte. But Nagpur doesn't stop at cabin cafes; the city is teeming with restaurants that cater to every craving.
From savory street food stalls to elegant fine dining establishments, it's a gastronomic journey you won't want to miss. So, whether you're searching for a quaint spot to enjoy a private moment or a bustling restaurant to savor Nagpur's culinary delights, this city got it all!
In this blog post, we will reveal some of Nagpur's greatest private cabin cafes. Enjoy this secluded enclave where savory cuisine and aromatic beverages are paired with serenity and stillness.
1. Ruoofh 180º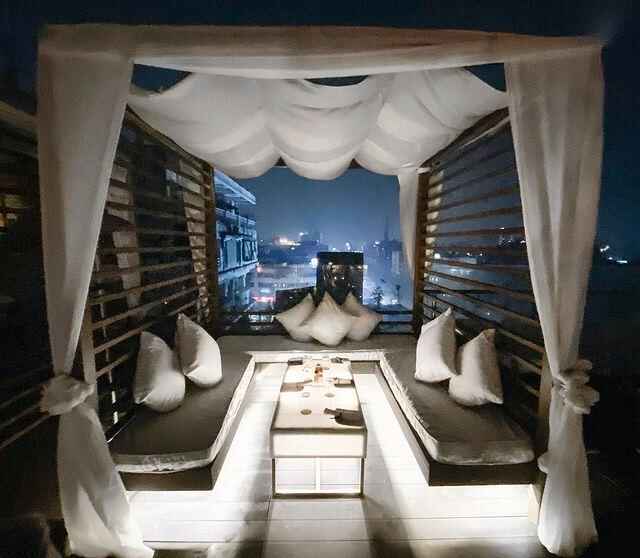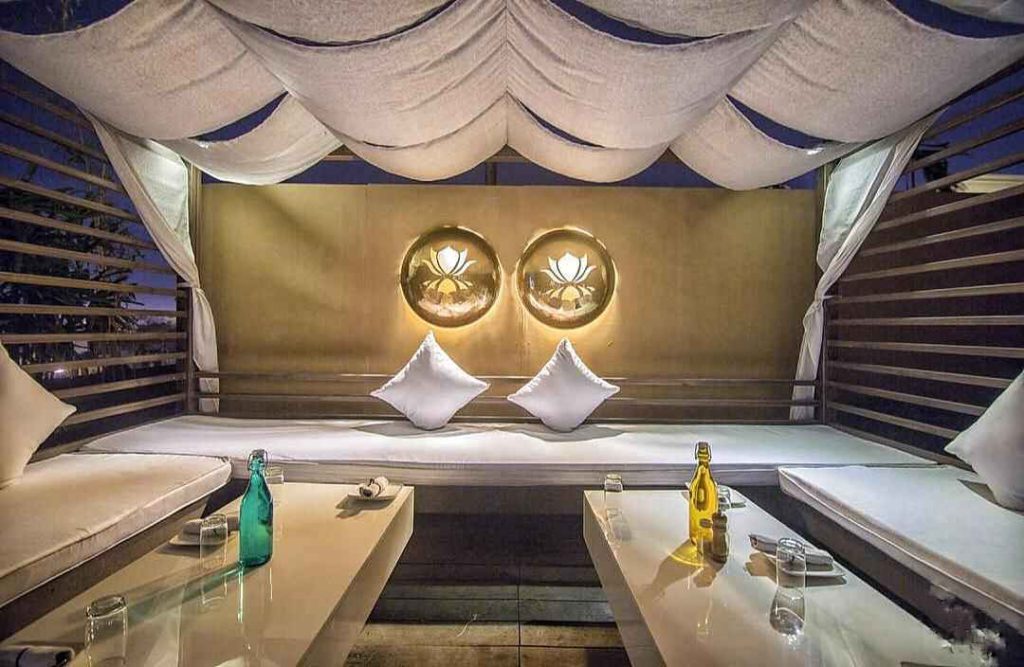 One of Nagpur's finest fine dining establishments for romantic dinner dates is Ruoofh 180°. It's a stunning rooftop club and a bar with a panoramic view that offers wine, beer, cocktails, and international cuisine. Ruoofh 180° is the ideal option for you if you're searching for an opulent cafe & restaurant in Nagpur. This place is also well-known for its seafood selections.
The cafe has a very appealing Arabic ambiance, and the softly lighted lighting elevates the ambiance to a whole other level of sophistication. For a candlelit dinner, making a reservation in advance is advised. Everyone on staff is amiable. The best seasons to visit are winter and spring, when you may enjoy the lovely breeze that will lift your spirits.
There are a variety of sitting arrangements and one can also relax by the pool with their loved ones for some romantic moments. Great food is served here; their corn cheesecake is really delicious and highly recommended. They are also well-known for their Dim Sum and Laksa Soup.
2. Carnations Restaurant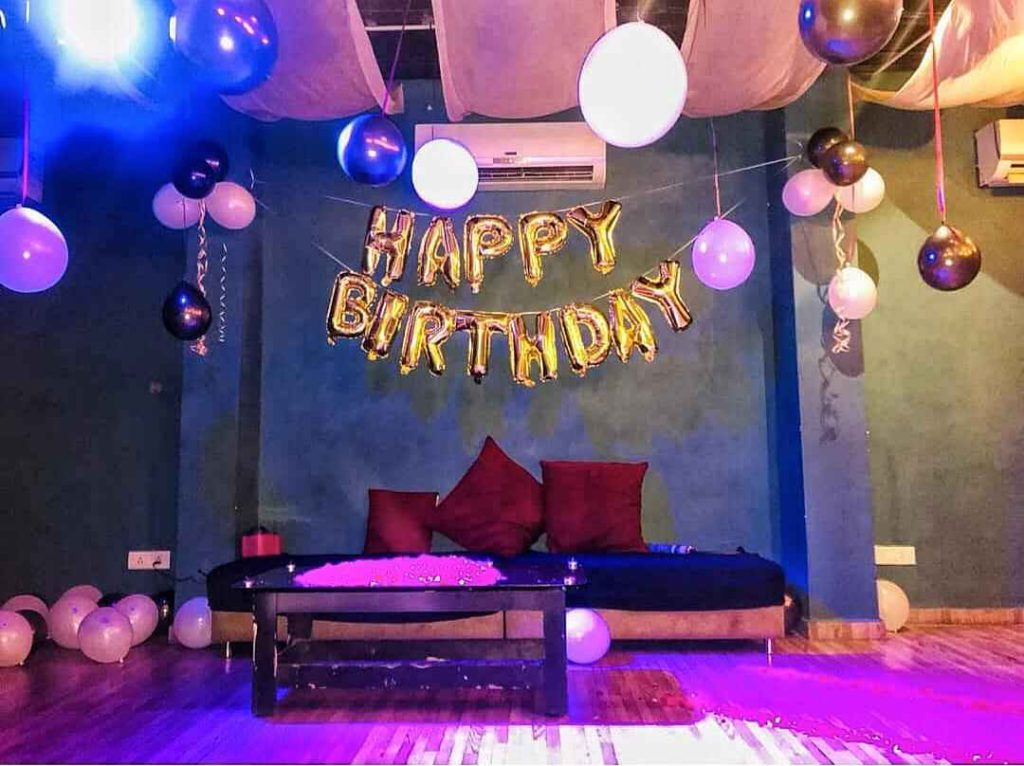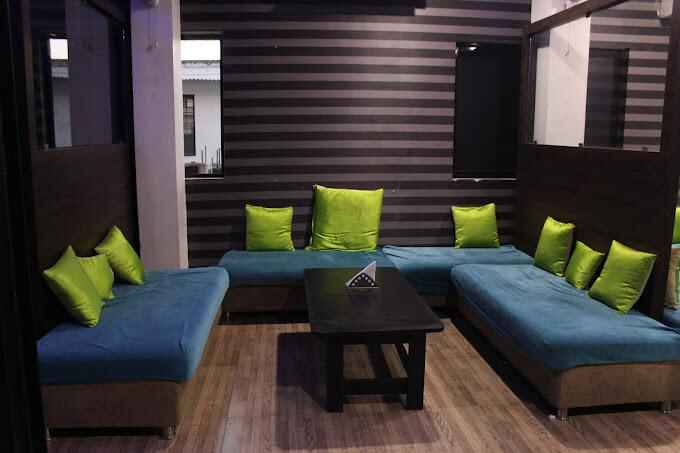 Seeking a peaceful, cozy spot with a delicious meal and a wonderful atmosphere to spend with your special someone? It's all in Carnations Restaurant, look no further. People in Nagpur are ravaging their hearts and their delicious traditional food and breathtaking panoramic views from the rooftop. This private cabin cafe in Nagpur is the perfect place to go with families, friends, and for sure with your partner.
You can celebrate your birthdays or any kind of party here. The staff is helpful and the DJ plays fantastic music. The food is excellent; don't miss the Paneer Lajawab Sizzler and their well-known Dal Khichdi. Corn Sticks are another delicacy that you must try.
3. Owl Night Cafe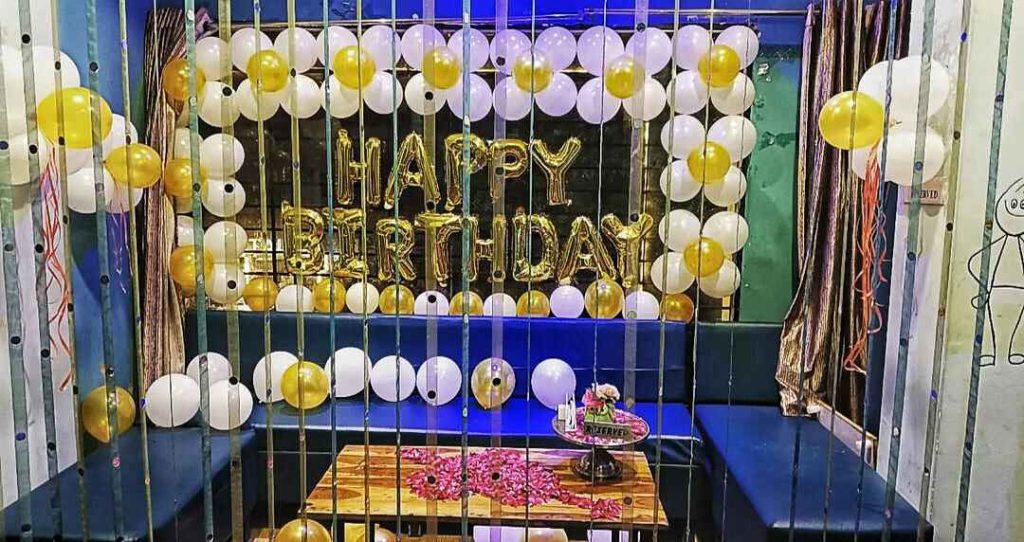 Owl Night Cafe is a vibrant eatery with quirky lighting and decor that serves hearty, delicious meals. The atmosphere is catchy and exudes a positive vibe. They even have a screen and mellow background music, which is quite enjoyable to listen to. Additionally, they offer private cabins for birthday celebrations and other events.
The staff is incredibly kind and helpful. Additionally, there is a well-organized seating chart with options for each person. It's a great spot to hang out and have fun with friends. The dishes on the menu are excellent. Try their Paneer Pizza, Masala Fries, and Oreo Chocolate Shake.
Romantic Restaurants Offering Private – Dining Experience in Nagpur (perfect for lunch & dinner)
4. Moksh – The Restrolounge
Situated in Nagpur's Sitabuldi neighborhood, Moksh The Restro Lounge is a high-end eatery with an extensive menu and a fully stocked bar. For those seeking a fine dining experience, this is a top choice. The restaurant serves top-notch Chinese, Pan-Asian, and Indian cuisines, including Thai and Burmese delicacies. The interior decor and seating arrangement of the place indicates a really well-thought-out and implemented ambiance.
The atmosphere inside the restaurant is quite different from that outside. The location features a sophisticated retro vibe and a diverse collection of artwork. Couples find great enjoyment in the music they play, which is from the 90s and 70s. The staff is also very well trained. The menu is wide, and the portions are plentiful.
5. Hookups Cafe
Hookups Cafe is a fantastic cafe with a really unique and quirky ambiance. When entering the cafe, one can easily feel the vibe. It features a private cabin for couples who want to be alone or celebrate their birthdays. They serve delicious food and have a friendly staff.
6. Chill N Grill
Chill N Grill is a top-rated restaurant and one-stop shop for all of your cravings. You spend valuable time with friends and family, eat delectable food, tap your feet to live band music and drown yourself in various beverages and personalized cocktails. Its beautiful rooftop view is incentive enough to select where to dine and spend an unforgettable evening.
They also have live cricket match sessions and ample parking space. The cuisine contains a wide range of continental, Chinese, and Indian dishes. The greatest time to visit the café is at night when the twinkling lights illuminate the cafe and the mood becomes quite pleasant and enjoyable.
The servers here are fantastic, and always efficient, enthusiastic, and polite. This is the place to be if you want to throw a party. Don't miss out on their Chicken BBQ Wings.
7. Firangish Cafe and Courtyard
Firangish Cafe & Courtyard is located in Dharampeth, beside Taori Marketing in the Bhagwaghar layout. They feature both indoor and outdoor seating areas that are intimate, creative, and pretty. The decor is done carefully, producing a warm and welcoming environment that will make you feel right at home.
When it comes to food, there is a wide range to choose from. Some of the cafe's best meals include the Chinese Sizzler, Chicken Wrap, and White Sauce Pasta. The cooks clearly put considerable attention into their art, and the outcome is a gourmet beauty. The service is also impeccable.
On weekends, the place fills up quickly, so it's best to schedule a table ahead of time. They also have a private location for any type of event. If you're seeking a private cabin café in Nagpur, this is a great place to go with your loved ones.
8. Mocha Sky
This cutting-edge dining spot is more than simply a restaurant; it's an experience that combines mouth-watering flavours with a sky-high ambiance, creating a refugee for foodies and connoisseurs alike. Mocha Sky is more than just a typical meal. The instant you walk inside this gastronomic oasis, you are met with a sophisticated and inviting ambiance.
Mocha Sky is proud of its menu, which takes you on a gourmet voyage across countries while using locally produced foods. Another remarkable aspect of their menu is that they have specified the number of grams of food that will be served. In short, you are already aware of the quantity for which you are paying.
The view from the rooftop is spectacular; it shows the metro and highway and is brightly lit at night. The staff is friendly and helpful. One must try their Mezze platter.