India is a country with a variety of cultures, traditions, and religions. Each and every religion has it's own peculiar rituals, costumes as well as food habitats. All these customs of different religions come together to form a beautiful rainbow of united India. The most interesting of all are costumes and food that make each culture unique in their own way.
Out of all, there is a typical traditional costume, which is quite common in the majority of the cultures, Saree. A saree is an attire worn by almost all Indian women on traditional occasions as well as party wear. Draping a saree is the most elegant and sophisticated as well as traditional women wear that can show off their status and enhances their beauty.
Depending on one's culture, the style of draping a saree can vary; however, the basic parts like pallu, a free end of the saree that falls off from the shoulder, and plates that are folded and tugged in the ghagra or petticoat which is tied on the waist.
In this blog, you will be able to read the top 11 saree brands that can provide you with a whole range of traditional as well as modern saree patterns.
1. BharatSthali Saree:
BharatSthali: Here is is no 1 saree brand online in India. Looking for traditional Indian sarees in purest of silk and cotton? Yes, you guessed it right! BharatSthali has carved a niche for itself is offering a range of handloom silk sarees and cotton sarees at reasonable rates. It provides worldwide shipping and delivery at reasonable prices. From pure kanjivaram silk sarees to Banarasi sarees, from Kota Doria sarees to georgette and poly silk sarees- the collection is extensive, covers every styling need and complements every occasion. BharatSthali sarees has all range of ethnic and stylish linen sarees.
2. Nalli Silk Saree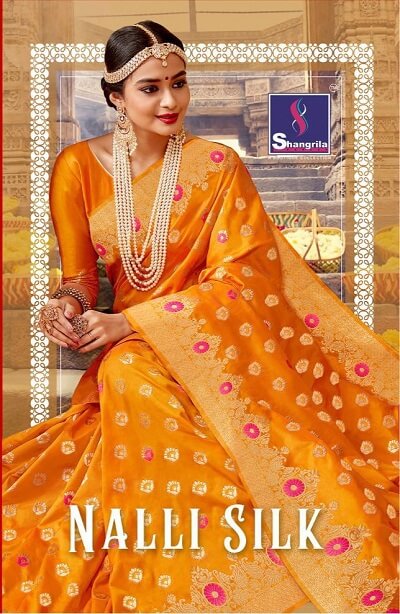 Famous for traditional silk sarees like Kajivaram, Banarasi, Crep, Mallai, and so on, the Nalli's have been serving their customers since 1928. The oldest and most trusted brand is famous for its rich and heavy silk sarees with heavily embroidered pallu and real Jari border.
With the modern changing world and choices, the Nalli's is even offering a wide range of its designer Sarees.
3. Kalaniketan Sarees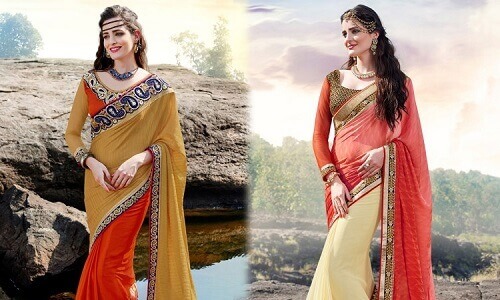 The key to the success of Kalaniketan Sarees is their dedicated service in the field of Sarees for years. The pure Patola silk, Banarasi Silk, Mysore Silk are some of their specialties. One can get a wide range of traditional and bridal wear along with the majority of silk sarees that bear authentic designs, bright colors, and beautiful embroidery.
Many different styles of lehengas and heavy salwar suits are also one of the major reasons to visit Kala Niketan.
Know more: Best Makeup Brands in India
4. Sabyasachi Sarees
Very popular among Bollywood celebrities and high-class models, Sabyasachi, a fashion designer form Kolkatta offers the sarees with floral designs. The specific women category that is interested in pastel colors with unique designs, Sabyasachi, would be the perfect choice for them.
Mostly Sabyasachi is famous for bridal wear lehengas with two dupattas, the sarees collection is worth watching as every week, there is something new coming up.
5. Manish Malhotra Sarees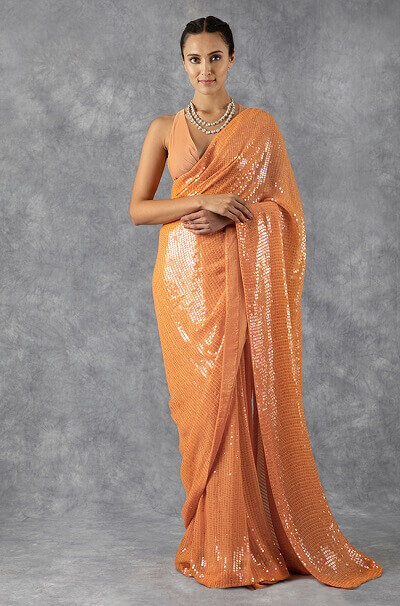 A former Indian Model who turned in fashion designing and styling, Manish Malhotra has won many awards for costume designing. Chiffon, Georgette, Satin badla sarees, or with Kashmiri embroidery are some of his specialties.
The color range is wide, and so are the designs offered. One can even get a customized saree, with their favorite color and a particular design.
Know more: Best Artificial jewellery brands
6. Meena Bazar Sarees
A wide range of unique colors like firozi, steel grey, magenta pink, ivory blue, and so on are available at Meena Bazar sarees. Full woven saree is their specialty along with the embroidery that is very delicately done with silk threads.
From full woven silk or Jari saree to party wear designer sarees, one would definitely find it impossible to select only one.
7. Satya Paul Sarees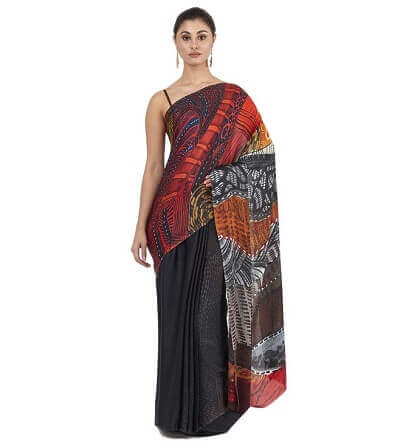 Founded in the year 1985, Satya Paul is very famous for his designer party wear sarees. The most prominent difference in Satya Paul Sarees lies in design sensibility and color range. The contemporary form od design makes the saree look rich and that too without any jari border or heavy pallu.
A perfect choice of a saree for many different occasions like from party wear to date night.
Know more: Best ladies footwear brands
8. Ritu Kumar Sarees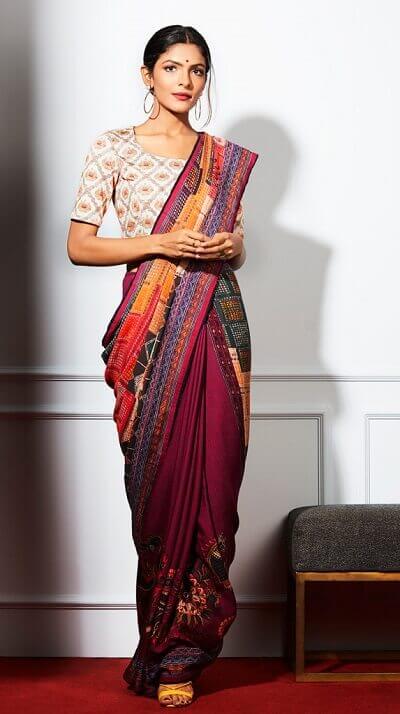 With a delicate, elegant, and classy look, one can elevate their beauty with Ritu Kumar Sarees. The advantage is that sarees come with a stitched blouse, which enables the wearer to have a perfect matching of color and design.
The wide range of sarees is availed from bridal wear to basic party wear and from heavily embroidered to light pastel designer sarees.
9. Tarun Tehelani Saree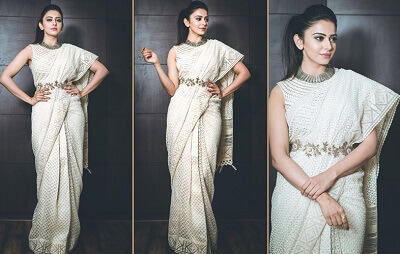 Famous for performing experimental designs, pre draped sarees, designer Tarun Tehelani stands out from the crowd. The designer, along with his wife, performs bold experiments on the sarees that can be pleasurable to wear.
The sarees come with a fully stitched blouse or half stitched blouse, and some sarees even come with a drape that can be worn on the other shoulder like a shawl or a stroll.
Know more: Best Bra Brands
10. Kalanjali Sarees
Keeping the old traditions and culture intact, Kalanjali Sarees are famous for their Chanderi silk sarees. The saree is light weighted, with a border of silk or jari and embroidered throughout the body.
The pallu of this typical saree is mostly lined with jari strips or silk strips. The light weightiness of the saree does not affect the richness and elegance in the overall looks.
11. Fab India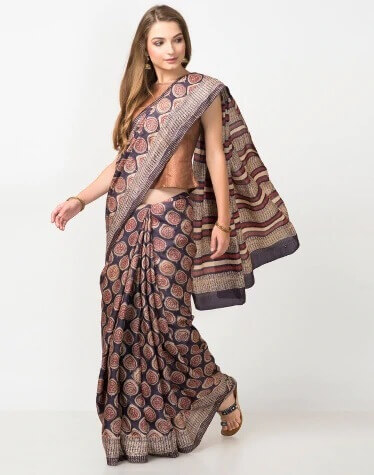 A wide range of budget sarees like Cotton, Viscose, Maheshwari, Tussar, and heavy ranged Kanjeevaram, Banarasi, Jamdani Silk sarees all can be availed under one roof. Be it for the bride or for daily wear, all types of sarees are offered at Fab India.
Depending on the occasion of wearing a saree and the budget, one can make a choice of the saree from many varieties.
Know more: Best Lipstick Brands in India
12. Kalamandir Sarees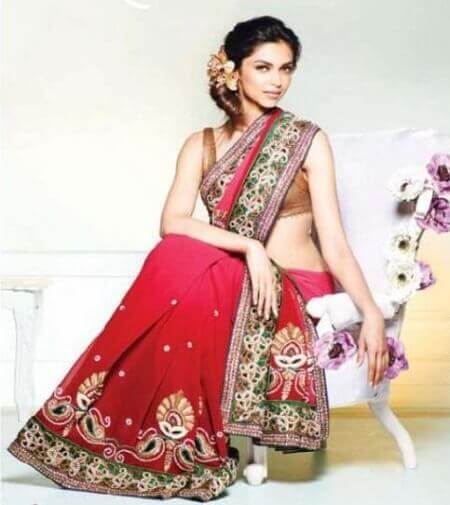 A perfect weaving of traditional values and contemporary designing can be seen at Kalamandir sarees. A destination where you can get a saree with blessings from the past cultural tradition and that too in the modern style.
Be it a traditional bridal saree, lehenga, or a party wear stylish, elegant saree, you name it, and Kalamandir Sarees will lay before you a wide range of sarees that would be difficult to choose from.
13. Triveni Sarees
A Gujarat based saree company that has been in saree designing and manufacturing for 35 years now. The two major types of sarees the Triveni house features is Shakunt weaves and Vallabhi prints. Each type of saree has it's own unique appearance and elegance. The borders are finely finished and the unique set of colors available in the brand are more than one can think.
14. JJ Valaya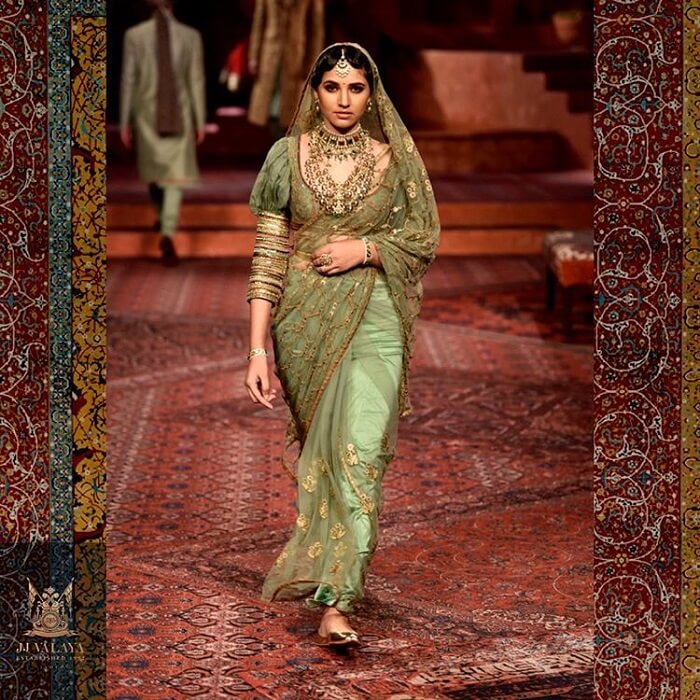 JJ Valaya has been India's largest designer store for decades now. It has their stores in many mega cities. They offer regal designer sarees in the best range possible. The embroided sarees from JJ Valaya have ethereal color palettes. They bring grandeur to life. It has been making awe-inspiring sarees with intricate themes and contemporary elements. The price of JJ Valaya sarees starts from 25k.
15. Anju Modi
The Anju Modi sarees lets transcend the beauty and art altogether. Research, Reinvent, Revive is the brand's core ideology. The brand derives the inspiration from nuances of architecture, poetry, mythology and literature to craft classic heirlooms. Anju Modi is a premium luxury brand that endorses even the stars and celebrities. It stiches not just sarees but dreams and aspirations.
16. Gaurangi Creation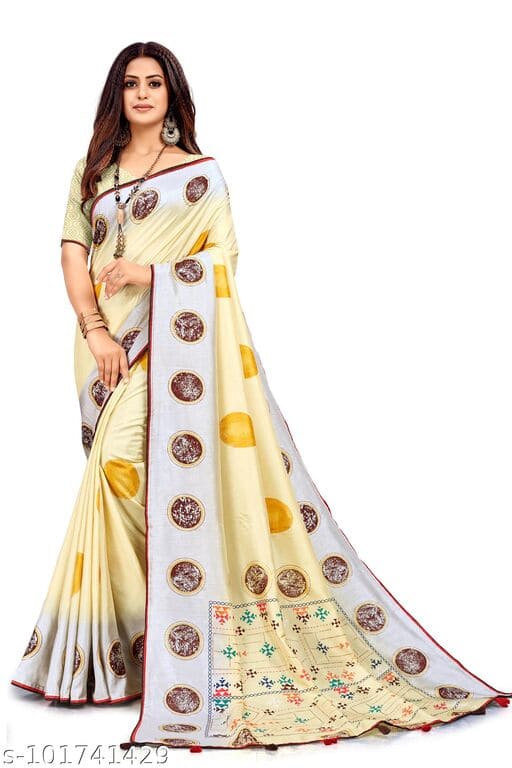 Gaurangi Creation Sarees are known for their exquisite range of sarees of almost every type. The traditional brand has been among the top manufacturers of sarees in India. Explore their online catalogue and order one for yourself. Gaurangi Creations allows the customer to select from a wide variety of sarees like synthetic chiffon, georgette, etc.
With all the above exclusive brand sarees, you can surely enhance your beauty with style and grace. Though it might be difficult to choose a saree from one brand, the tough decision would be totally worth it!