There is an old saying – Cleanliness is near to Godliness. To maintain a basic healthy lifestyle, along with good food and exercise, some basic hygiene is important too. The basic hygiene includes a daily bath and brushing. A hot water bath not only helps in disinfecting the body but also helps a great deal in relaxing mentally.
Two things are of utmost importance while bathing, warm or hot water, and a good quality branded soap. Soap is generally available in a cake form or semi-liquid form and produces foam when contacted with water. A good quality branded soap not only helps in disinfecting the skin but also moisturizes the skin.
In ancient times medicated and essential oil was used to make soaps. Nowadays too, there are top quality branded soaps that can leave your skin soft, glowing as well as free from bacterias. Skin is the largest organ of the body that needs to be clean in order to remain free from any infection.
Here are the top 11 soap brands in India that are popularly used for bathing
1. Pears Soap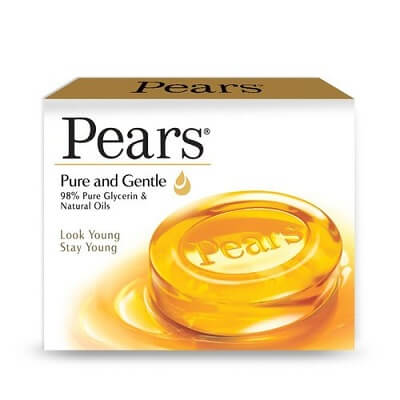 A mildly fragrant, transparent soap with glycerine to cleanse the skin is the description of one of the oldest soap bars in India. Best for any skin type, Pears is so mild that it can even be used as a baby soap.
Pears Soap is very gentle on the skin but is hard on germs. A daily bathing soap which now comes in semi-liquid form too, there is a Pears face wash, especially for getting rid of pimples on the face
2. Dove Soap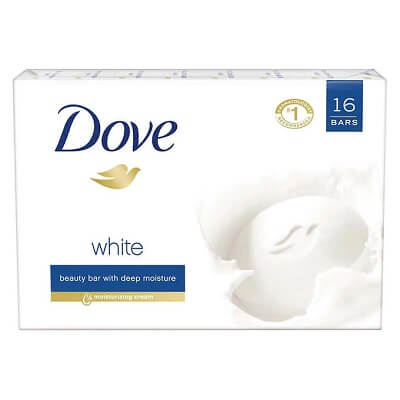 A white colored soap with moisturizing milk that leaves your skin soft and silky. Dove moisturizing bathing soap contains1/4 th of milk that is extremely important for soft skin. The shape of the soap is more or less like the eye of a dove and has an aroma that stays with you all day long.
Dove has a light, pleasing aroma with a lot of foam that makes the bathing experience fun.
3. Liril Soap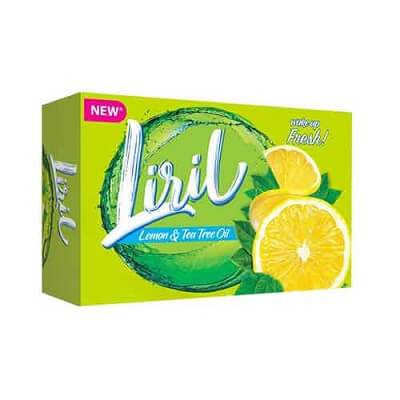 In the list of old soap, Liril has its special place with a refreshing strong autumn aroma. The soap is green in color, which symbolizes nature. After bathing with Liril, you have a great feeling of freshness and refreshing fragrance on your body.
Liril Soap contains glycerine, which helps to keep the skin smooth and silky.
4. Lux Soap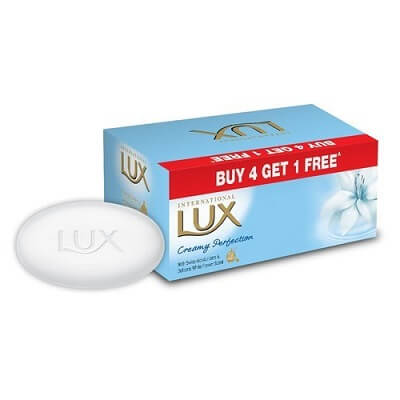 Along with fragrant Soap bar, Lux sells the best fragrant Body wash and Shower of a variety. Loaded with the floral scents like rose, jasmine, magnolia, the Lux soaps also take pride in making the soaps containing almond milk.
A variety of names of the Lux Soaps differ according to the contents in them like lux velvet touch, which contains the scent of jasmine and moisturizing milk, and Lux soft touch contains the scent of french roses and so on.
5. Fiama Di Wills Soap
A celebration pack of Fiama Di Wills can open the doors of the scented world. A luxury soap bar, shower gel comes in a unique variety that contains outstanding fragrances like Argan oil, blackcurrant and bearberry, lemongrass and seaweed, peach and avocado, and so on.
These unique fragrances make these luxury soaps a standout in soap competition.
6. Mysore Sandal Soap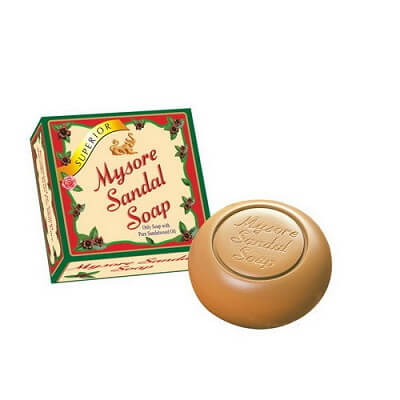 As the name suggests, Mysore Sandal Soap specifically is famous for producing sandal scented soaps. Manufactured and owned by the government of Karnataka, the history of Mysore Sandal Soap goes back to 1916.
The king of Mysore had set the government factory in Bangalore, the quality of the soap is maintained since then. Though sandal oil is the basic ingredient, there has been the addition of different ingredients like soulflower or turmeric.
7. Hamam Soap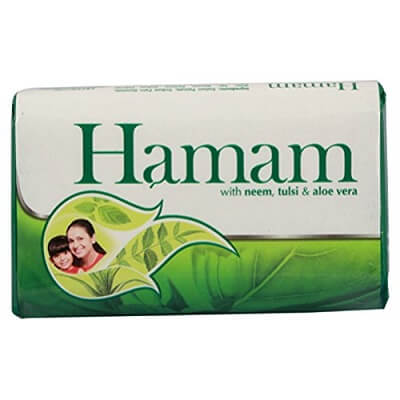 The most oldest, trusted, and economical is the definition of Hamam soap. The main quality of Hamam soap is that it does not get wasted in water. The Hamam soap is tough on germs and very delicate on the skin. The refreshing aroma of the Hamam soap will be with you through the day, leaving a feeling of freshness.
8. Dettol Soap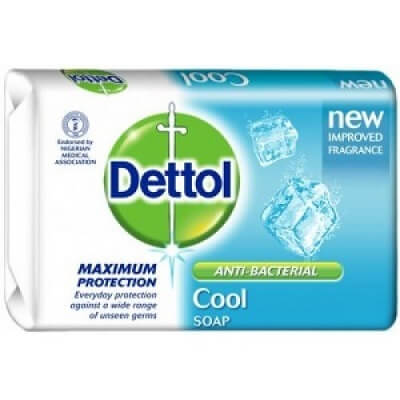 The oldest antiseptic soap that eradicates germs and harmfull bacterias from the skin. Detol Soap originally came in green color with the fragrance of detol (antiseptic liquid), now is available in white color and a soothing fragrance.
The main quality of the Detol soap is that it kills illness causing bacterias leaving your skin soft and smooth.
9. Lifebuoy Soap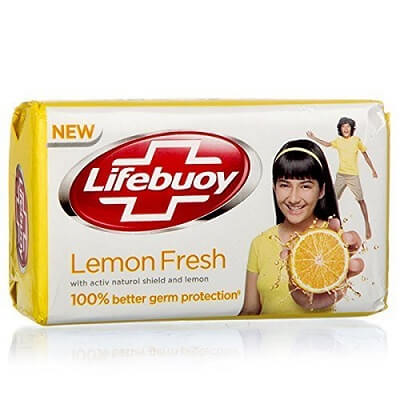 Widely used by men, Lifebuoy soap is tailored according to your family needs. The Lifebuoy soap claims that it kills about 99.9% of germs that cause harm to the immune system.
The Lifebuoy soap is very safe for kid's skin as the soap is harsh on the germs and gentle on skin. A perfect soap for everyday use that provides a shield from germs as well as softness to the skin.
10. Cinthol Soap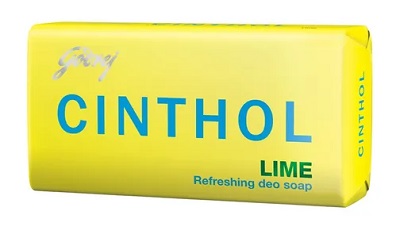 A Godrej product Cinthol comes in five different fragrances, namely Deo, Original, Menthol, Cool, and Lime. The Cinthol soap was used mainly by men, but with the changing times and a variety of aromas available, women too prefer Cinthol Soaps.
Other than soaps, Cinthol has a variety of products like shower gel, powder, and deo. The strong scent of the soap is enough for the whole day for the refreshed feeling.
11. Patanjali Soap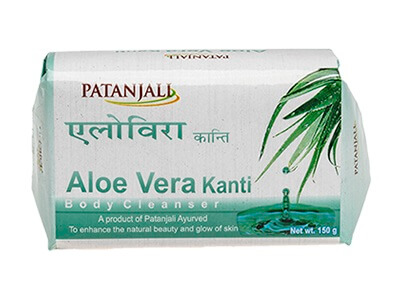 An ayurvedic soap Patanjali, with the qualities of Multani mitti, helps to cleanse the skin leaving the skin refreshed and smooth and silky. Other than the original Multani mitti soap, the Patanjali has introduced Aloe Vera and Turmeric, Chandan infused soaps.
Patanjali claims that their soap contains all-natural ayurvedic ingredients and is free from any chemical.
12. Godrej NO. 1Soap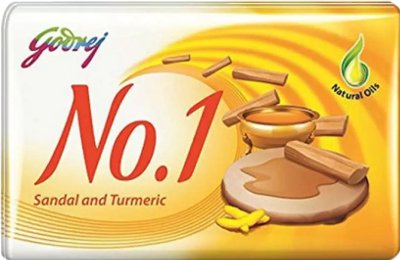 The very soap brand is third largest voluminous brand in India. It offers nature's way to beauty. These soap are combined with handpicked natural ingredients for the protection of you skin. The soap soars as the highest selling soap in India. The natural elements like sandal that incredibly heals and nurtures your skin. It has anti blemishing properties. Turmeric has been a traditional recipe for anti septic properties characteristics. The wide collection of soap types in Godrej No. 1 include Lime Aloe Vera, Neem Rose, Glycerin Honey, Jasmine Milk Cream, Saffron Milk Cream, Coconut Neem etc.
13. Himalaya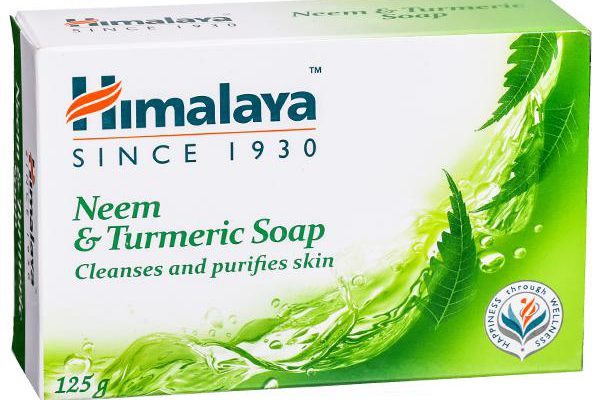 Himalaya soaps bring together the goodness of the best of nature. The ingredients like Neem, Turmeric no only cleanse and purifies your skin but also prevents your skin from unusual drying. It soothes the skin and revive the pores for extra glow and shine. Himalaya soap is one among the oldest soap brands in the country. If you are cautious about your skin care, you must try Himalaya soaps. Himalaya soaps also contain antibacterial and antifungal properties that provides an extra shield to you skin and keep your body rejuvenated and lively.
14. Medimix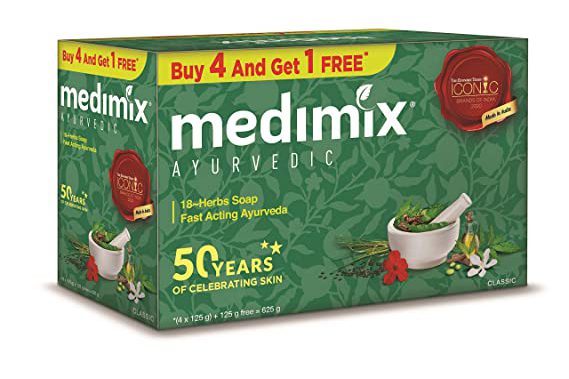 Medimix soaps are ayurvedic soaps that contains the properties of authentic herbs that has been passed onto by generations. The soaps are great source for maintaining healthy and clear skin. The goodness of classic 18 herbs help the soap to protect the skin from blemishes, acnes, dryness and dust. Medimix soaps are enriched with the natural components that have been a legacy of Indian culture for ages. Bring home the best of herbs by Medimix soaps. These soaps are suitable for all skin types. It also keep away unpleasant odor, itching, irritation and infections. Medimix is the world's largest selling Ayurvedic Bathing Soap. It has been in the market since 1969.
15. Vivel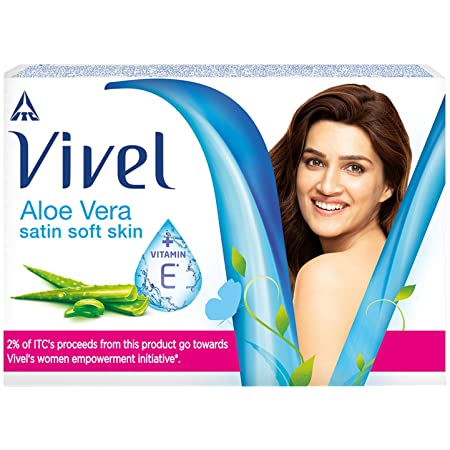 The Vivel soaps are there for the daily nourishment to your skin. It has the goodness of best skin foods and Vitamin E. It combines milk cream with aloe Vera and Vitamin E to give your skin a soft and supple makeover. The tagline of the Vivel is #AbSamjhautaNahi. It recites the self care that you will be taking for your skin. The soaps also contain the potion of Green Tea and Milk Cream that rejuvenates you skin pores and provides maximum nutriment to your skin.
16. Wildstone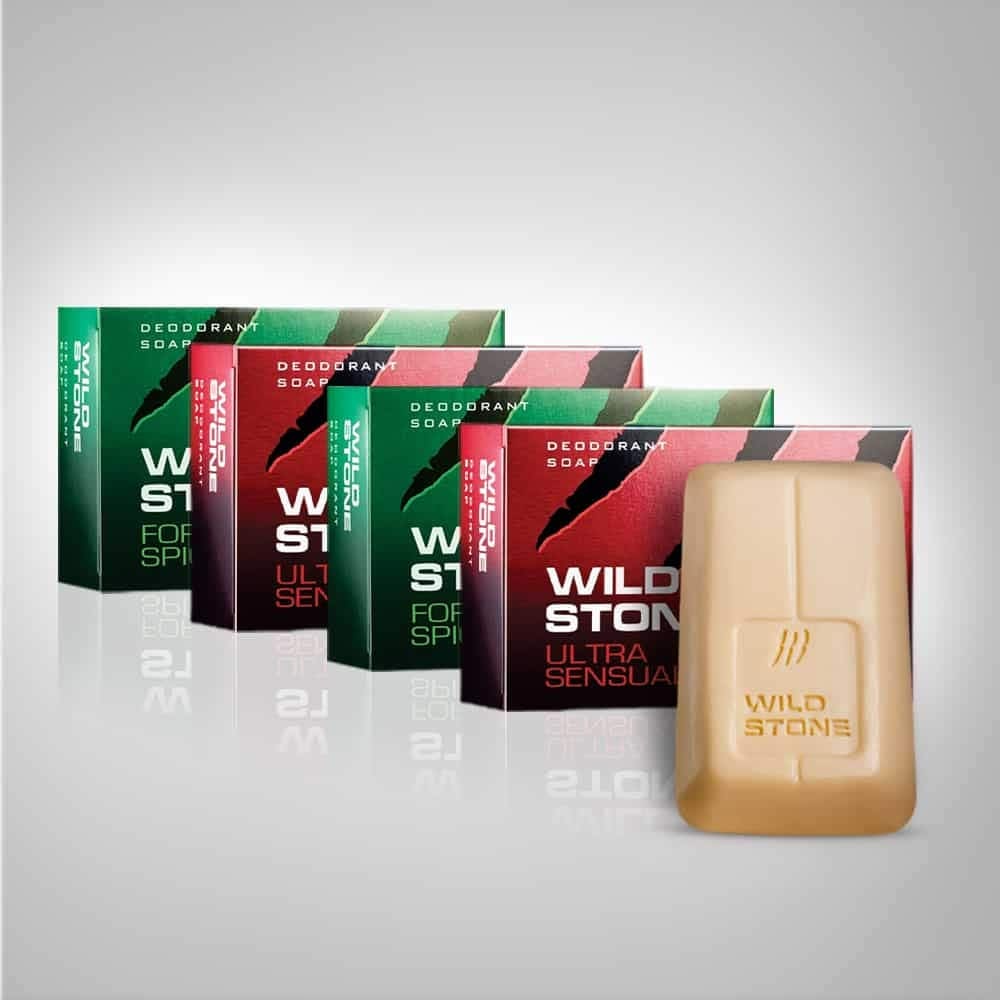 Wildstone is undoubtedly among the top favorite soaps in India. Known for its fragrance and refreshing properties, the brand is among the top priority of the Indian people. It comes under different fragrances, marketed as Wildstone Ultra Sensual, Wildstone Forest Spice, etc. Try this amazing soap if you're planning to try a unique soap brand.
With the above-branded soaps, you can maintain a healthy as well as glowing skin. There are other liquid soaps that can be poured directly in a hot water tub, and you can rinse the body with the help of scrub or loofah.
No matter whichever brand you choose from, make sure that it suits your skin type. Or choose from the soaps that can suit all skin types to get germ free skin and radiating glow on the skin.