These days drinking is one of the most popular ways to hang out and spend time with your friends and family. You should make sure that you know what some of the most popular brands of whisky are so that you can buy them and have the best night while having some snacks. There is a lot to consider when you are looking at what brand to buy, including how it tastes, how it is best enjoyed and even the price tag.
liquor price in Delhi
liquor price in Maharashtra
liquor price in Rajasthan
liquor price in West Bengal
liquor price in Telangana
There are so many brands that are available that it can be confusing when it comes to decide what one to buy. If you don't know what some of the most popular options are, then you can't figure out which brand or taste you would prefer, so make sure to read up. Here are just 11 of the top brands of whisky that are popular in the country and that should be enjoyed so that you can make the right choice for your drinking preferences.
1. Chivas Regal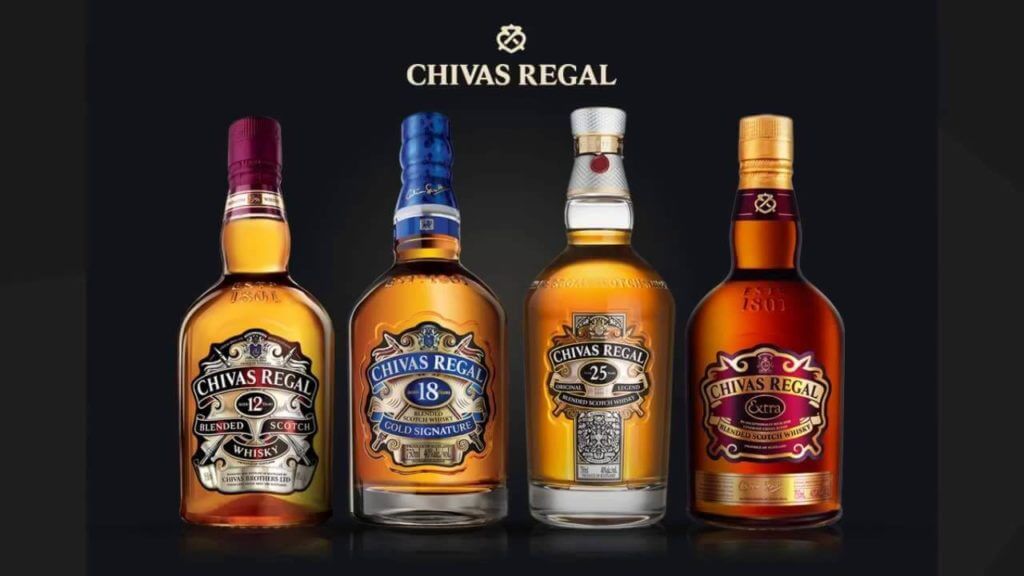 This is a blended scotch whisky and it is one of those that people love. It is perfect for those special occasions when you want to have something that stands out and this 12 year old whisky does just that. This is made in Scotland with the highest quality grain and malt whiskeys, which means this something that you need to sip while sitting back and enjoying the unique taste.
2. Glenlivet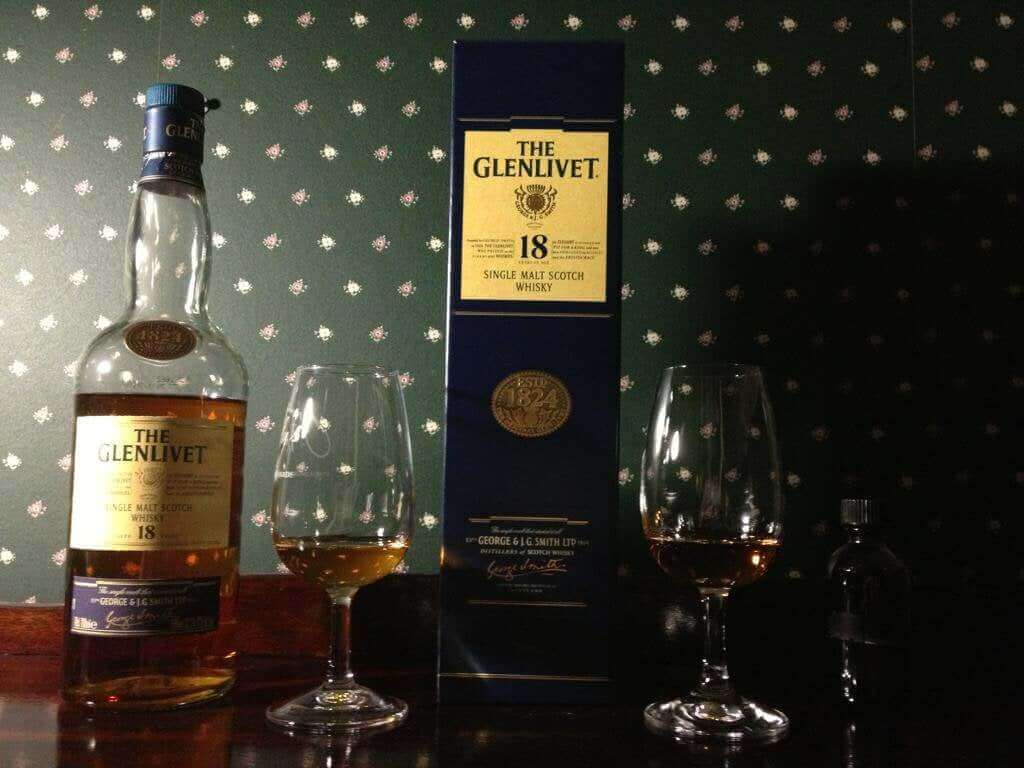 Another great whisky that comes from Scotland and that is loved in India is Glenlivet and it is made in the Speyside area. This is a super premium whisky that you can enjoy, especially if you want to enjoy some luxury. It has a very smooth taste that makes you want to sip it while having some snacks on the side while you are relaxing at home. The price tag on this brand makes it one that you are also going to want to drink only on special occasions or with your close loved ones.
Know more: Best Vodka Brands in India
3. Jack Daniel's
This is definitely one of the most popular whisky brands in the world and it originates from Tennessee. However, everyone all over the globe loves it and they enjoy it with a bit of coke or just with water. You can also sip it neat if you want and it goes very well with some salty snacks and a good movie or with a few friends while you are enjoying a night out dancing.
4. Teacher's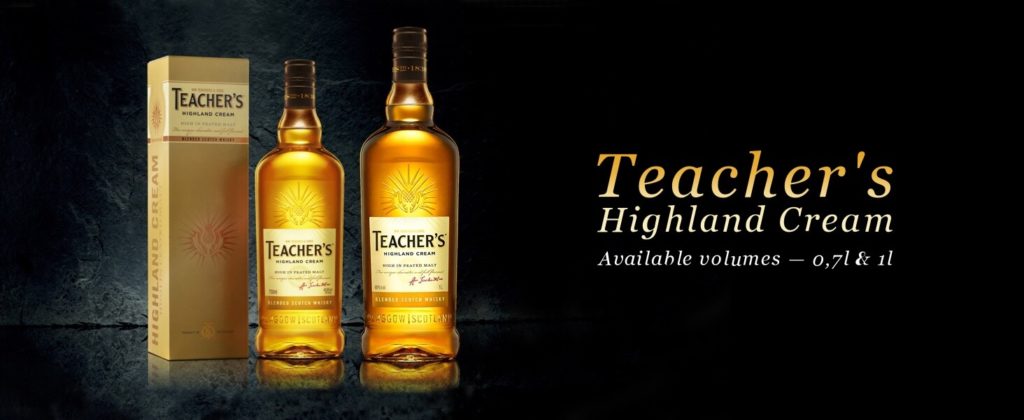 For those who are searching for some affordable blended scotch whisky, then Teacher's is the best brand to go for. It has a smooth and uncomplicated taste and it is also very affordable, which is ideal for everyone who is drinking. If you are just starting to drink whisky this is definitely something that you should try.
Know more: Best Brandy in India
5. Black & White
This is another great and popular scotch and whisky blend and Black & White is also easy on the wallet. For those who are searching for something that they can drink every day without breaking the bank, then this is the one. The taste is smooth and you can enjoy this with a splash of water or even neat depending on your tastes.
6. McDowell's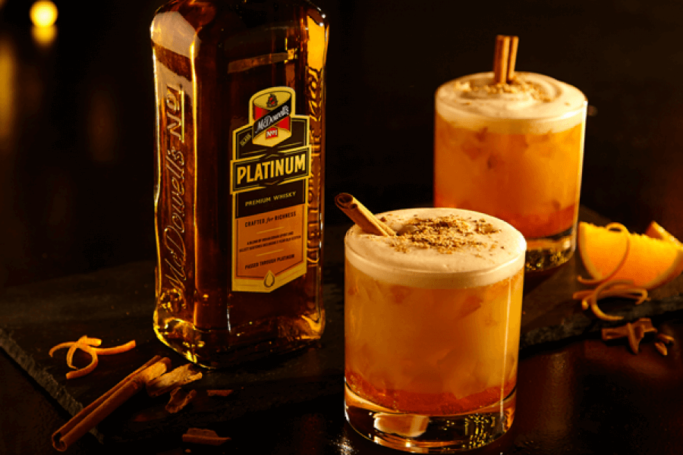 Another great Indian brand that has been on the market for over 30 years is McDowell's and it is reasonably priced. It is known for the packaging, which is an octagonal shape. This is a lighter tasting whisky, but you can also taste molasses and a smoky undertone. This is one of those drinks that you just want to savour with some water while sitting at home listening to music.
Know more: Best Wines Brands in India
7. Royal Stag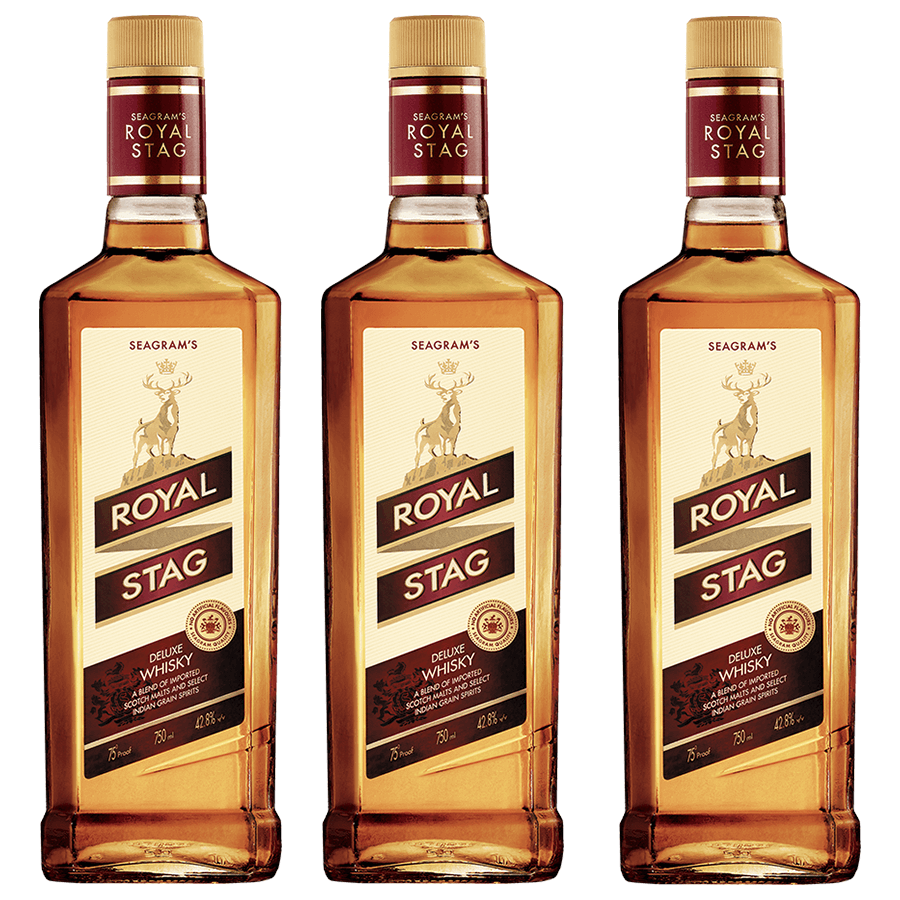 If you want something that you can easily enjoy while sitting at home or even while you are out, then Royal Stag is the whisky to enjoy. It is made with India based grain whiskies that are mixed with malts imported from Scotland. This is also a very affordable option, which is another great reason people love it.
8. 100 Pipers
Another Scottish scotch whisky that is highly popular in India is 100 Pipers and it isn't all that expensive either. These days this one is great if you want to get the most out of what you are spending and everyone loves it when they are enjoying a night out. It is well-rounded, aromatic and smooth, which makes it a pleasure to drink.
Know more: Best Rum Brands in India
9. Black Dog
This is another brand that is starting to make a name in the Indian market for Scottish whisky. This brand started out in 1883 and in India it is owned by United Spirits Ltd and this is one of the bottles that flies off the shelves. It is highly smooth and perfect for those nights when you are hoping to relax a little while still enjoying yourself.
10. Blender's Pride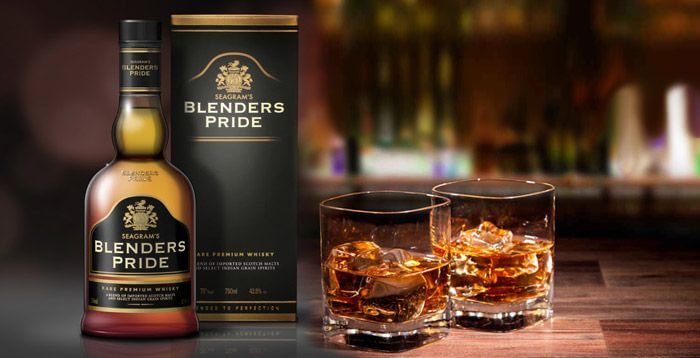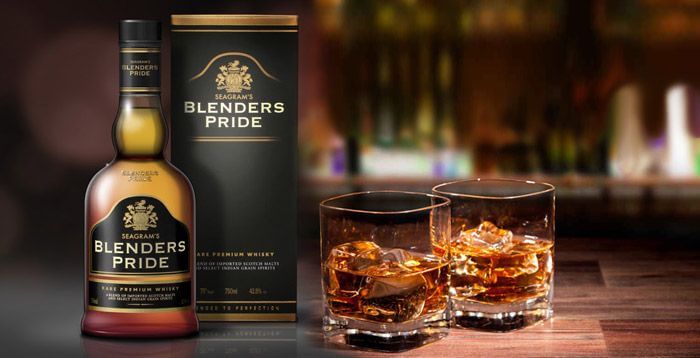 For those who want to enjoy a whisky that is actually made within India, then Blender's Pride is the way to go. There are many different varieties that you can enjoy, including the Reserve Collection and this is a smooth drink. It has fruit, vanilla and honey notes that you can savour and it is best had with a bit of water.
Also Read: Best CIGARETTE Brands in India
11. Antiquity Blue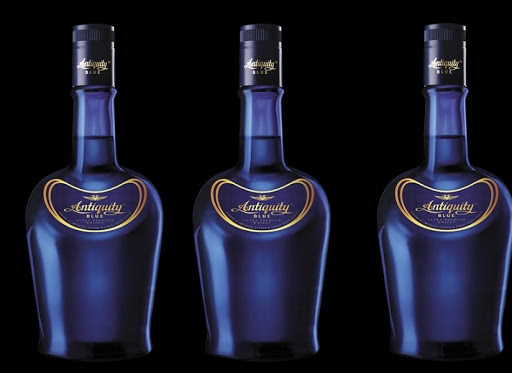 If you want something different, then Antiquity Blue is the way to go. This is made using a combination of the Scottish grain whiskies, which makes this very smooth and enjoyable to drink. It doesn't have any distinct taste, but it is extremely smooth and perfect with ice and water. Whisky is one of the most popular types of drinks all over India, which means that you need to know what some of the top brands are. If you are looking for something that is smooth, then this is the drink that you should be checking out.
12. Officer's Choice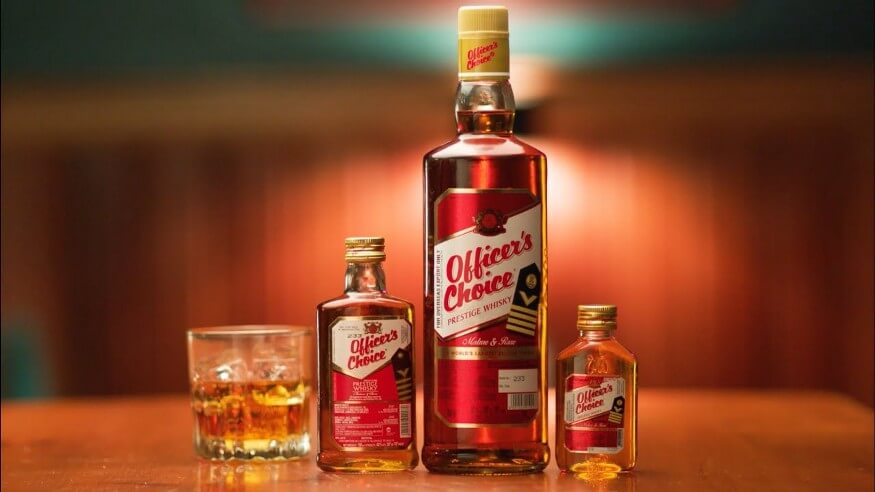 Officer's Choice is one among the largest alcohol brand in the world. Consumers commonly refer it as OC. It is very popular in India. The whisky carries delectable smoothness in such a price segment. One reason why it is one among the most consumable brand is its affordability. The price for Officer's Choice in India is INR 363 for 750ml. The Alcohol By Volume Percentage of Officer's Choice is 42.8%. It comes in the category of Blended Indian Whisky.
13. Imperial Blue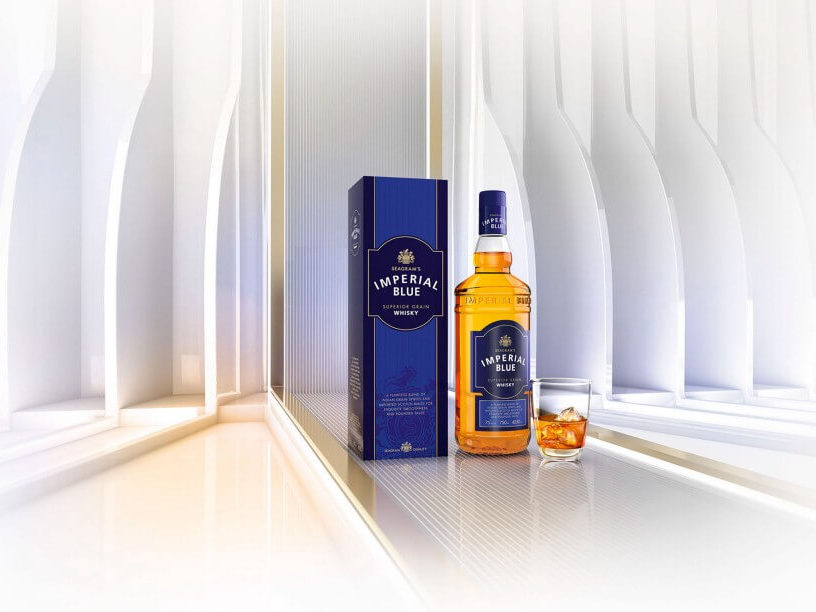 Imperial Blue is one among the most affordable luxury brand in India. A great buy for folks who enjoy frequent drinking. The spirit is contains finest Quality Indian grains and imported Scotch malts. Imperial Blue has earned a big name in a short span of time. It offers a sharp taste with bold notes. The reason it is popular among the youth is because it is moderately bodied and easy to quaff down. The Price of Imperial Blue in India is INR 672 for 750ml and the Alcohol By Volume Percentage is 42.8%. It comes in the category of Blended India Whisky.
14. Director's Special
A special mention among the Scotch blend for all whisky lovers is none other than Director's Special. The whisky brand holds a distinctive texture and unforgettable taste. The whisky is widely available across entire India. It is one among the most reliable and trustworthy names when it comes to quality. The whisky brand has earned itself a name is top 50 whisky brands in the world. The cost of Director's Special Whisky brand is INR 300 for 750ml and the Alcohol by Volume percentage is 42.8%.
15. Hayward's Fine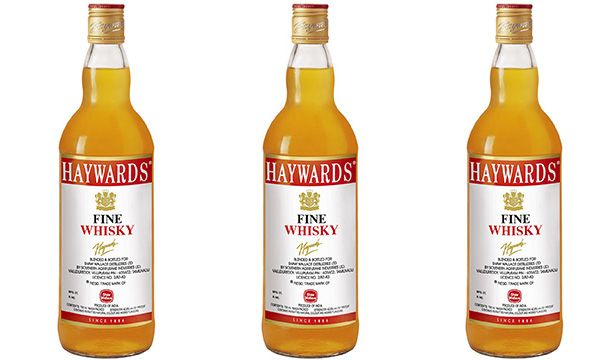 The popular beverage goes perfectly with any sider and in any occasion. Neat, on the rocks, in a cocktail or even with a can of Coke, the elixir goes with anything and everything. A soul stirring blend of malt whisky and a balanced proportion of quality grain is what makes Hayward's hard to resist. Haywards is an outstanding option amongst the reasonably priced whisky brands in India. The extra neutral flavoring gives a smooth finish to the drink. It is a brand of United Spirits. The price of Haywards Whisky is INR 360 for 750ml bottle and the Alcohol by Percentage Volume is 42.8%.
16. Black Label
Produced and marketed by Johnnie Walker, Black Label whiskey is considered one of the premium whiskeys, whose 12 years edition is considered top-notch. It is also the bestseller product of the iconic brand Johnnie Walker. Taste this Scotch whiskey which was invented centuries back and is still a top choice of whiskey enthusiasts across the world.
Also Read: Best Beers Brands in India