Be it the first day at school or a hiking trip, a cool and sturdy backpack is an everyday need. Being a comfortable category of bags, it is popular among both children and adults. The backpacks make it really easy to dump in an ample amount of stuff and travel at ease. With a hectic schedule, it gets challenging to drag along a sling bag to your office. Hence, the backpack comes to the rescue!
You should have a backpack that has that much strength to pull off all your load and burden. To give you a great 'backpacking' experience, the following top backpack brands in India have lived up to the standards of the best backpacks available in the subcontinent.
Top 11 best backpack brands in India:
1. Gear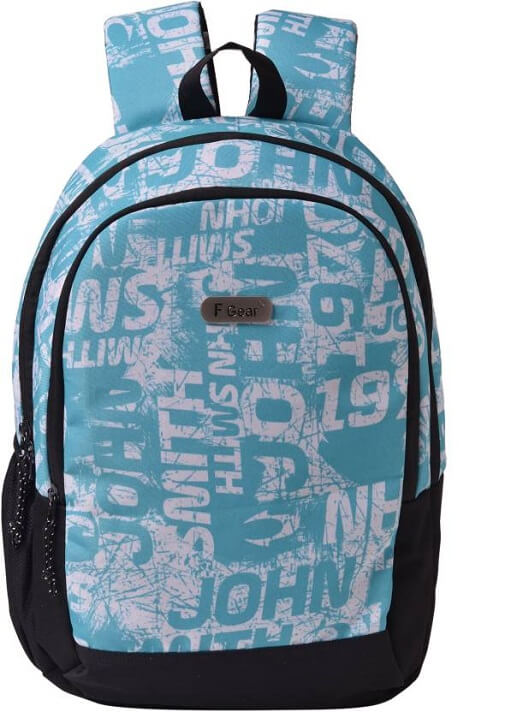 It is an American brand that is based internationally and masters in producing backpacks. From school backpacks to the backpacks suited for trips, they provide an extraordinary range that will spoil you with options. They attempt to offer you the best backpack quality in a field that would not disturb your budget.
This company comes up with a lot of designs and colours. There are several backpacks available under this brand that can be used by a diverse range of people for varied purposes. They are designed keeping in mind the different utilities of a backpack in your home.
2. American Tourister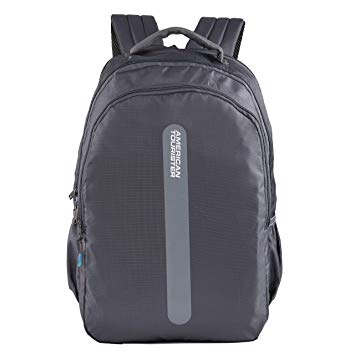 This lightweight laptop backs delivered by this company makes the carrying experience all easier!
They have kept up the promise of delivering the best laptop backpack in the market, where you can choose from the range of traditional to trendy designs. With durable material like polyester and nylon in use, they have crafted both the interiors and the exteriors smartly to meet all purposes, be it a professional meeting or a regular school schedule! The padding in the interiors is scientifically placed to protect your laptop from all injuries.
Also Read: Best Backpack Brands in India
3. Wildcraft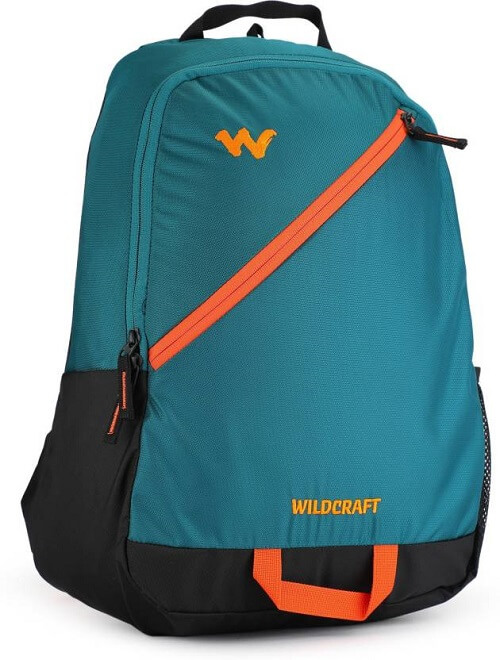 It is a famous backpack brand that originated in India and is based in the city of Bangalore. They took over the backpack market completely and provides a tough competition to brands like Skybags and Tourister.
They are college favourites being available in various cool designs and colours. It is very durable, which calls for long-term usage. This brand produces backpacks that are spacious enough for you to carry all the essentials together. You can comfortably use this back for school, college, and also for recreational purposes. These backpacks are affordable and are worth it.
4. Skybags
One of the trusted luggage bags among Indians is VIP. The travel counterpart of this brand is Skybags. Skybags has grasped the interest of all the travel enthusiast and school going kids with their travel-friendly backpacks. The backpacks are designed to meet the everyday needs of the school going teenager and also that travel freak person who has the excitement of going for a backpacking trip. Skybags logo can be easily traced to any college or school going, individual.
5. Fastrack
Be it sports or casual accessories. Fastrack has won over the Indian market for decades. They were launched in 2005 as a sub-brand of Titan. Since its emergence, Fastrack has turned out to be the household favourites as they offer an affordable range of backpacks that are long-lasting and durable.
Fastrack backpacks are stylish and primarily cater to any school and college-goer. The stylish and chic designs offered by this brand with their distinct colour range is sure to attract many young minds — Fastrack as specially curated backpacks keeping the requirements of the school and college kids. The designs are well suited to carry the books and comes with different bright shades ideal for any casual outing.
6. F Gear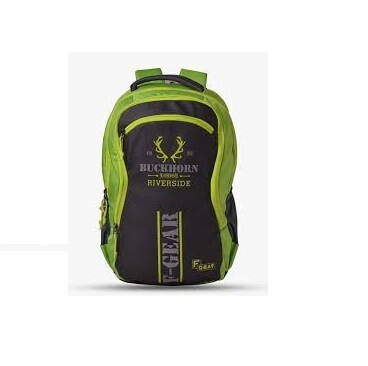 The backpack produced by this brand is ideally suited for men. The stylish look of these backpacks has earned a lot of appreciation, and they have been Amazon's best choice for quite some time now. Besides, it is the number of a backpack in India which is sold in great amount.
Now coming to the specifications. You'll be surprised as this compact bag gives you that leather finish, which will stun anybody around. The synthetic material, which makes the outer cover gives a chic look and also adds to the safety of the backpack. They are highly water-resistant and comes in an array of colours. Be it solid, textured, colour-blocked or graphic designs, and they have it all.
7. Nike
The brand has always been an athlete's favourite! Nike has been ruling the sportswear and accessories market for over a decade. The America based international brand is trusted for its quality and design. When they had released their backpack range, it too got sold like a hotcake.
The logo of the brand is attractive and has wooed the heart of the people in the market. They are highly inspired by football, and their designs are largely inspired by the same. So, it is really difficult for any football fanatic to give Nike backpack a miss! Especially, the Nike backpacks with football-inspired look and design are targeted towards the male audience.
8. Tommy Hilfiger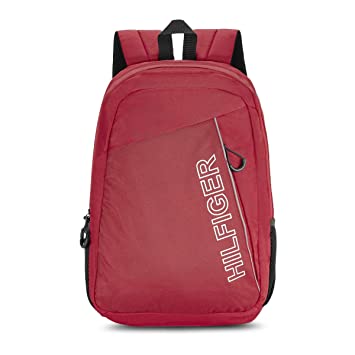 Tommy Hilfiger is an America based brand that primarily dealt with clothing. Besides, the universal appeal for their clothes, the brand has received many applauds for the amazing backpacks they produce. For all those who are intrigued by big brands, it will surely be all praises for Hilfiger! It is not just the name, which plays the card for this company, but their products are indeed worth the praise.
The Hilfiger backpacks are ideally suited for the ones who are inspired by the classy styles. With solid colours and print designs, they inevitably reflect the classy retro style. It is perfect for any professional use, as they radiate that highly sophisticated charm.
9. Puma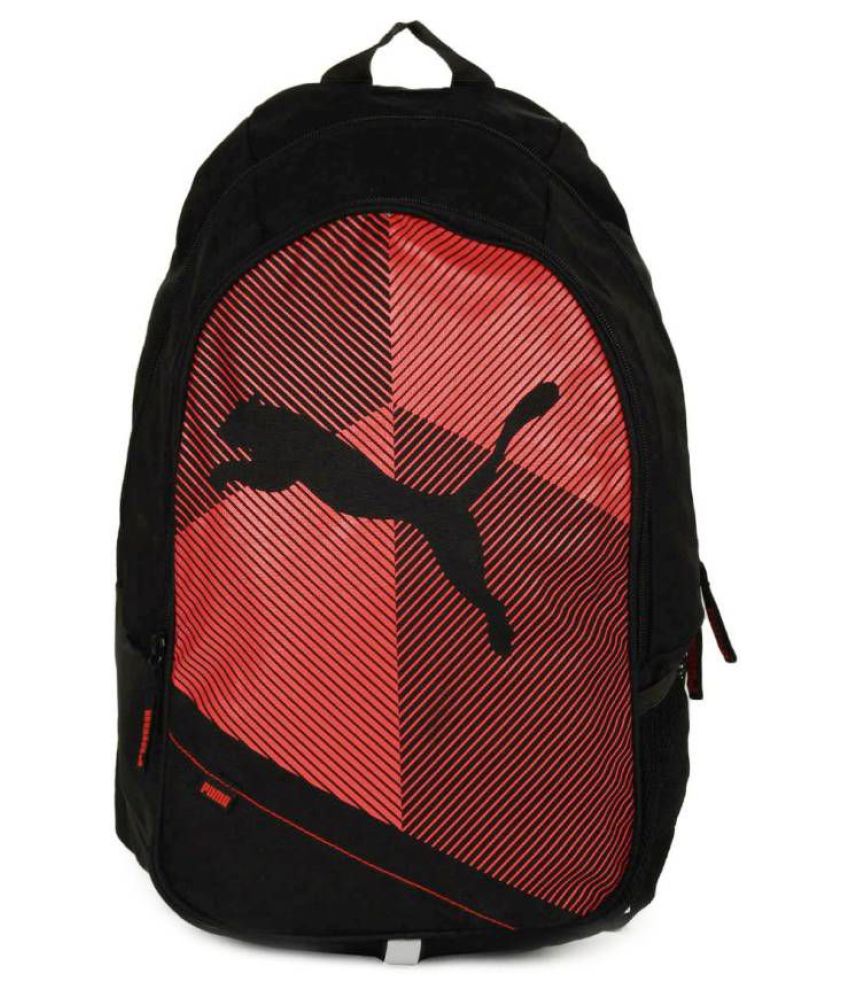 Puma is a brand, that makes shoes and sportswear along with apparels and is quite well known for their products. Since long, they have catered to the need of incorporating the essential with style! It is a brand that is based in Germany and has been ruling with its products for sports, casual or gym wear. When this brand came up with a series of backpack ranges, they have created wonders with their ultimate combination of style, comfort, resistance, and toughness. They are inspired by the vision that you can store anything in these compact yet spacious backpack range.
10. Mi India (Xiaomi)
Who doesn't know Xiaomi? It is a rapidly growing smartphone brand that came up with beautiful ideas of producing classy backpacks. Any fan of their smartphones will not miss out on the products launched by Mi brand. The backpacks offered by Xiaomi are stylish, quirky, and ensures durability. This brand has gained worldwide popularity and has launched its travel bags.
Mi backpacks are suitable for college students, graduates, and people doing business. There is no worry about getting yourself the misfit choice! The designs will uplift your style quotient exquisitely. The colours are bright and fun, giving that extra edge to your look.
11. Adidas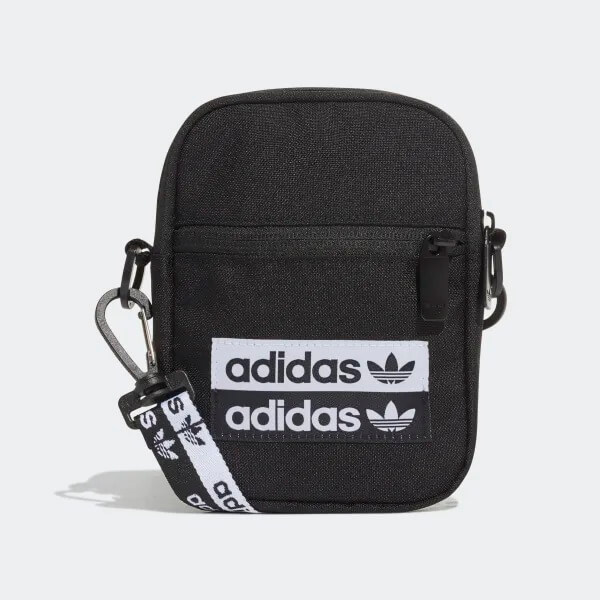 Adidas is a world-renowned brand for his or her great dedication to utility and sport style. The brand hardly needs an introduction. The sport changing innovation by this brand is effective. The luggage is a mini home for all the essentials. They are available handy and you never need to worry about styling it up. Take your search a notch and choose Adidas backpacks that are a wedding of comfort durability. Never accept less and inspect the backpacks, as they're going to allow you to dazzle within the crowd.