Incense sticks or in India as they are known- agarbatti are a very popular sight in every temple and for almost all of the religions like Hindu, Muslim, Christians, and Punjabis as well. It is believed that the incense sticks, the smoke that they emit, it reaches the gods and that is how the prayers are heard. They are made of aromatic material which emits these fragrances when they are burned.
You would find these incense sticks in every home that you would go to. People often use them in the morning as well as for the evening prayer. Also, when you are meditating or you are in therapy or a spa, you would often find incense sticks because of the fragrance that they impart.
In any auspicious occasions to various ritual ceremonies, you would find them everywhere. They have health benefits too when you use good quality incense sticks. You would find them online as well as in various stores. They are available in different budgets and there is so many fragrances range that you could go for.
The natural ingredients that are present inside the agarbatti, you would see that they would help in calming the mind. It would enhance your mood and would soothe your senses as well. It is a vital component when it comes to increasing your concentration while meditating.
It provides you with an aroma which is pleasant and would help you gain positive energies. Here are the top 11 agarbatti brands that have been serving the people for years now and have been gained a permanent place in temples and other worship places.
1. Cycle Agarbatti :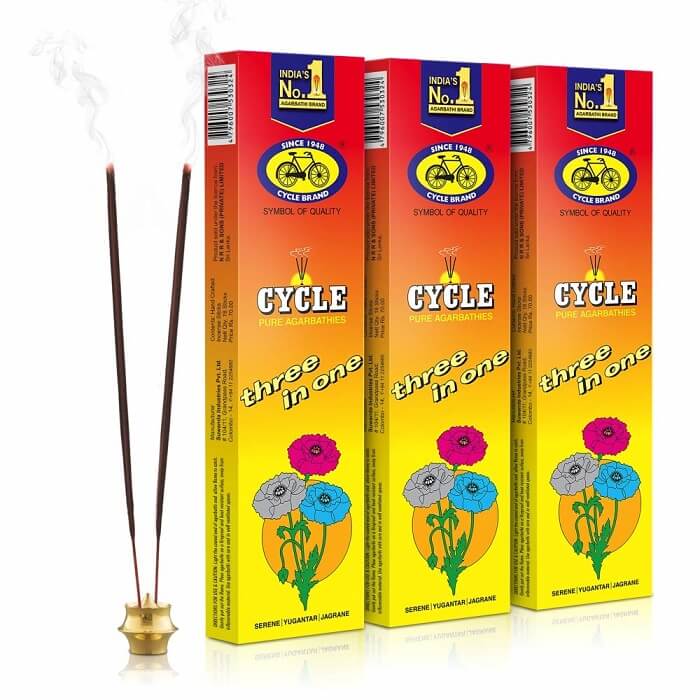 This is the topmost brands that you would find people using in India. Also, as an exporter, they are the largest exporter of Agarbatti all over the globe. They have been in the market from the year 1948. And the headquarters of this brand is in Mysore, India. You would see that the products that they manufacture are aromatic, natural and eco-friendly as well. If you mention Cycle agarbatti to anyone you would find that this is quite a popular brand. It was founded by Mr N. Ranga Rao. They are an innovative company. It provides you with environment-friendly and pure products. It also has been gaining a lot of fame worldwide.
2. Moksh Agarbatti: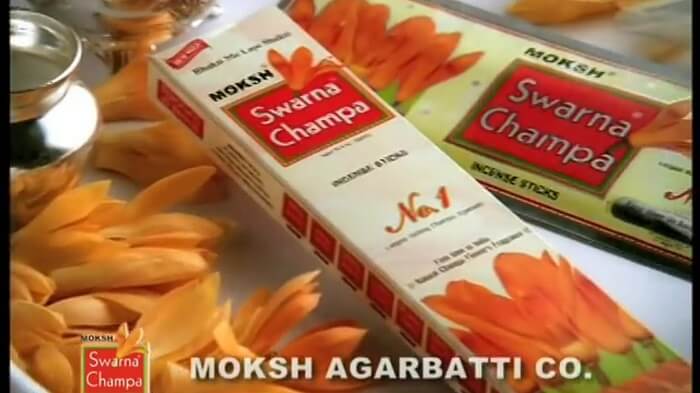 This is the second-ranking agarbatti brand in India and has its headquarters in Bangalore. It was founded in the year 1996 by S.K. Ashiya. This brand has some amazing fragrant agarbatti that would leave you with positive energy. They have a total of thirty-five fragrances that you could go for from Gulab, Chandan, and other such mesmerizing fragrances.
3. Mangaldeep Agarbatti: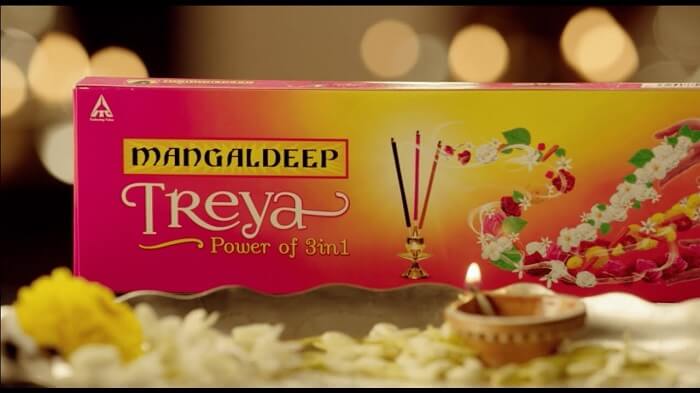 A brand of the ITC group, it is a premium branded agarbatti. It has been gaining a lot of attention since its inception. It is on number 3 when it comes to the top brands of agarbatti that are used in India. They have five manufacturing units all over India. They have some enchanting aromas and fragrances like lavender, rose, bouquet, sandalwood and a lot more.
4. Zed Black Agarbatti: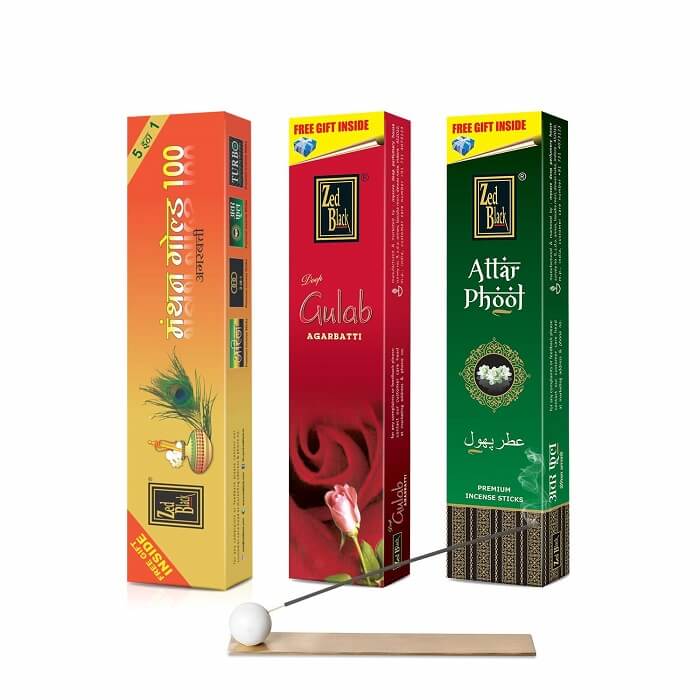 This ranks in the top 4 when it comes to the top brands of agarbatti. It is a pioneering brand and its headquarters are based in Indore. It exports its premium products in more than 10 countries and has gained popularity. Their incense sticks have a long-lasting fragrance which would delight you.
5. Hem Agarbatti: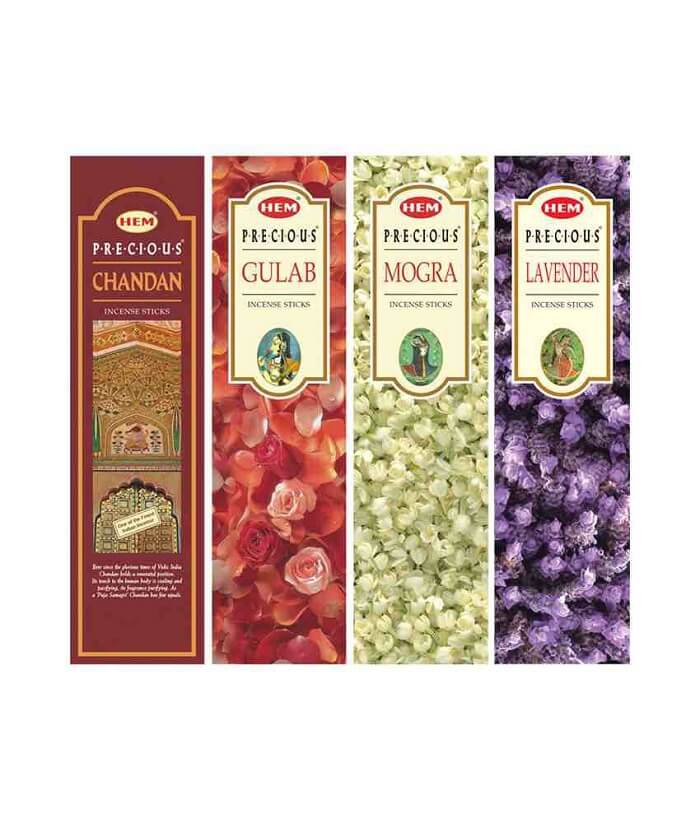 Another brand which has been gaining a lot of popularity and was established in the year 1983. And with its headquarters in Mumbai, you would see that they provide you with handmade incense sticks as well. All across geographies, this is a very popular brand and from cones to dhopps, they supply them all.
6. Patanjali Agarbatti: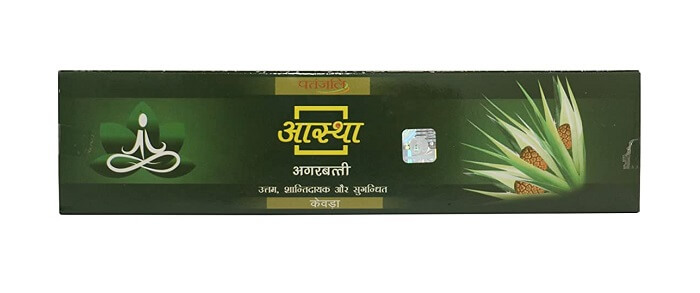 This is an Indian brand which has gained a lot of popularity and not just for its agarbatti. From dairy product to everyday care, they provide you with all. The products are made from chemical-free materials and give you positive energy when you light them up. They produce a soothing effect and do not produce any kind of unhealthy smoke. This is a very budget-friendly product. The aroma that it would emit would be great. You could buy from a huge range of fragrances that they have.
7. TataF Agarbatti: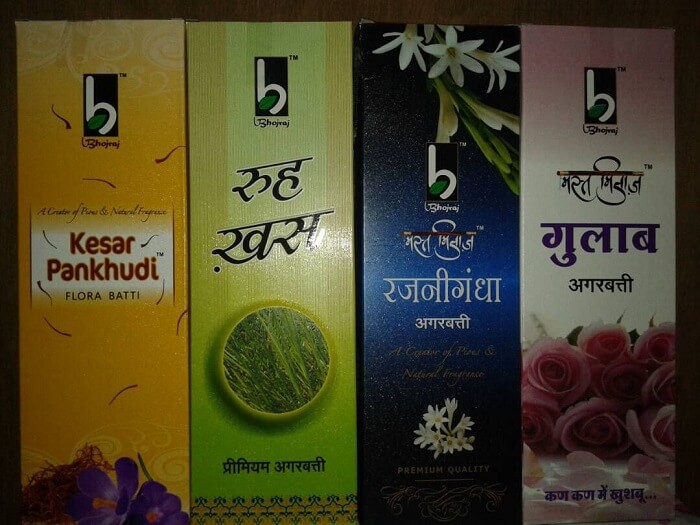 The Company provide you with agarbatti under the name Pooja Deep agarbatti. A huge range of aromatic agarbatti is manufactured by them and they have so many fragrances to choose from. The prices are very reasonable and are long-lasting too. From sandalwood to rose, you would find so many aromas. It helps you enter into a divine experience and the aroma would soothe you.
8. Hari Darshan Agarbatti: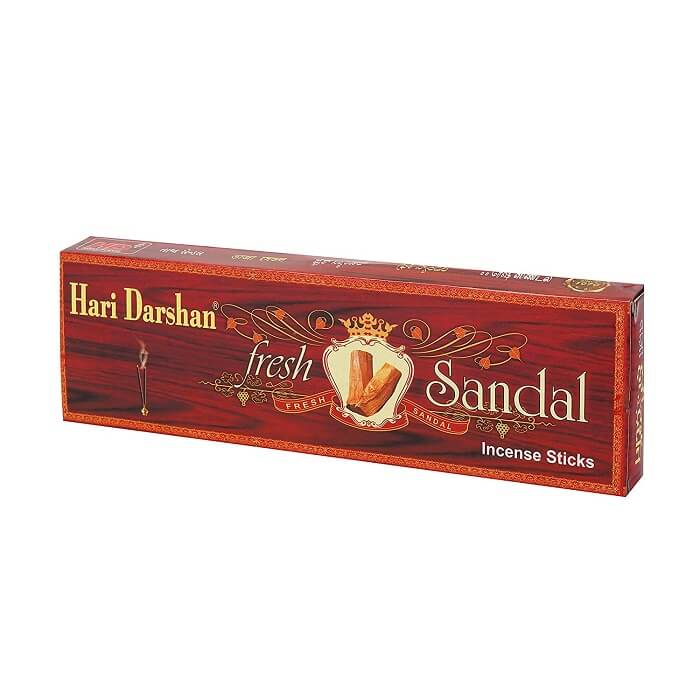 One of the largest manufacturer of incense sticks in India s well as all over the world. This brand was established in the year 1980. You would see that they would provide you with pure ingredients. Also they would provide you with aromas that would emit positive vibes in your surroundings.
9. Nandi Agarbatti: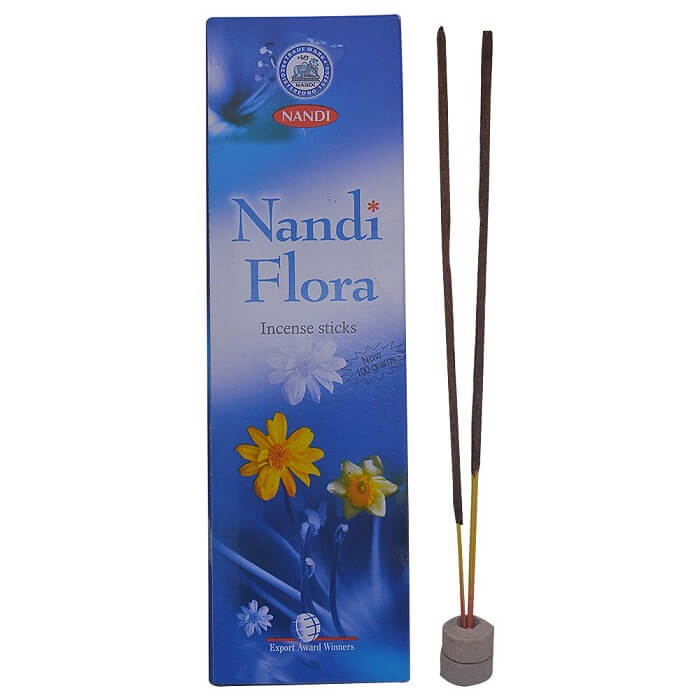 This brand was established in the year 1936. The company has its headquarters in Bangalore. The products are completely pure and would be made of natural ingredients.
10. Nag Champa Agarbatti:
This is a well-known brand in the world of incense sticks in India. It was founded in the year 1964 and from there it never had to look back. They have very innovative agarbatti products and people from all over the country like it. They also export it to various western countries.
11. Kalpana Agarbatti: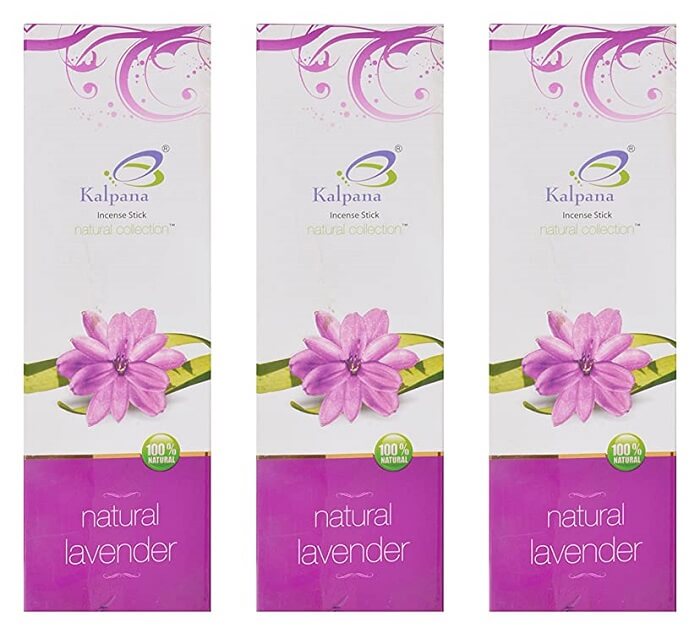 This brand is by Kanubhai K Shah. It is in the market since the year 1970. It started working from the state of Gujarat. The aroma and the fragrance of the aggarbatti has gained a lot of popularity among the people.
12. Mysore Sandal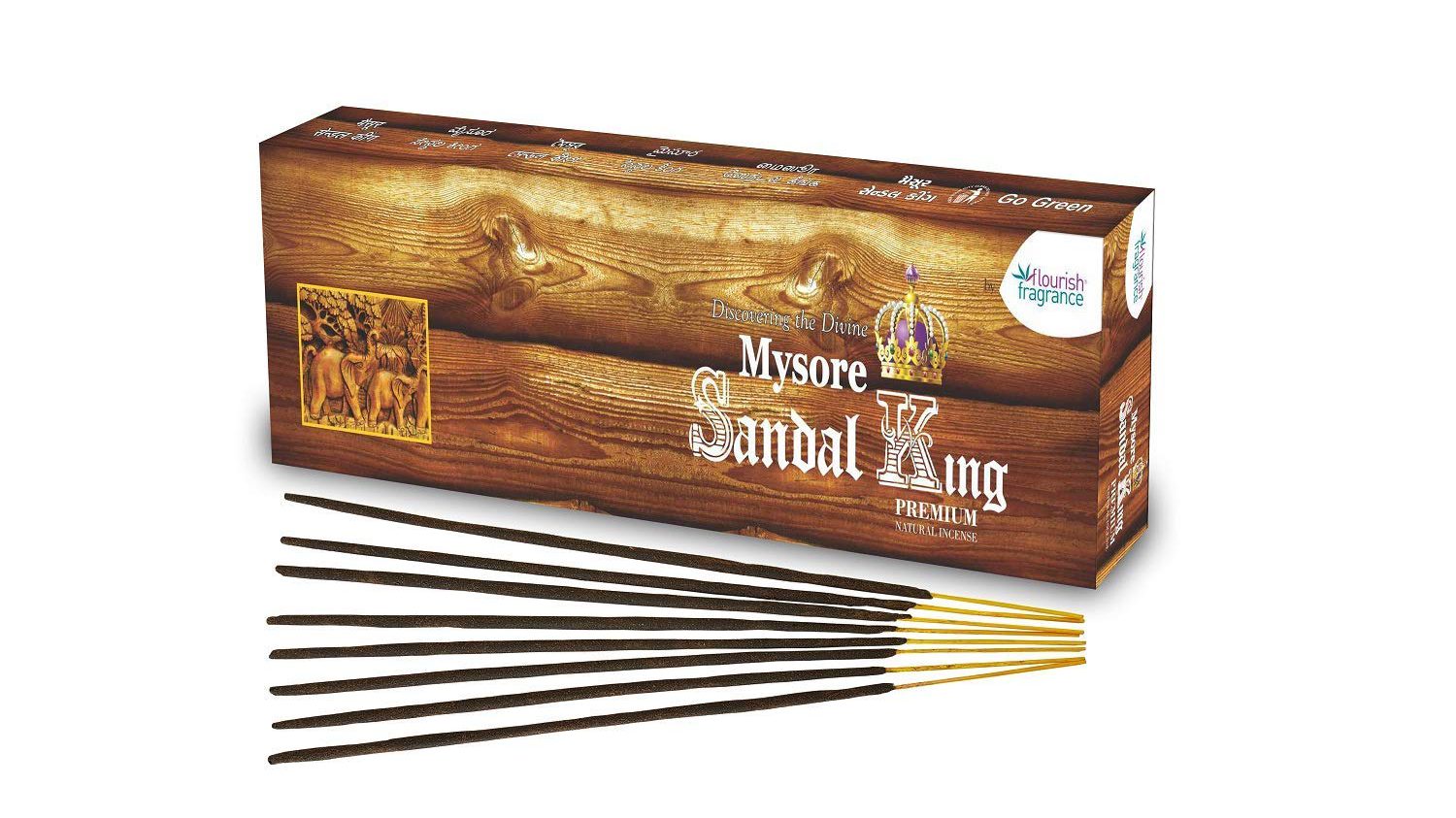 A product of Karnataka Soaps and Detergent Limited, Mysore Sandal Incense sticks contain premium quality bamboo. They deliver long lasting serene and holy scent. They purify the indoors and leave behind a divine atmosphere. Incent sticks cure mild headache, gloominess and depression. It also somehow improves the concentration power. Mysore Sandal incense sticks are a famous name in the market. These premium incense sticks keep away anxiety and misery.
13. Tatva Yoga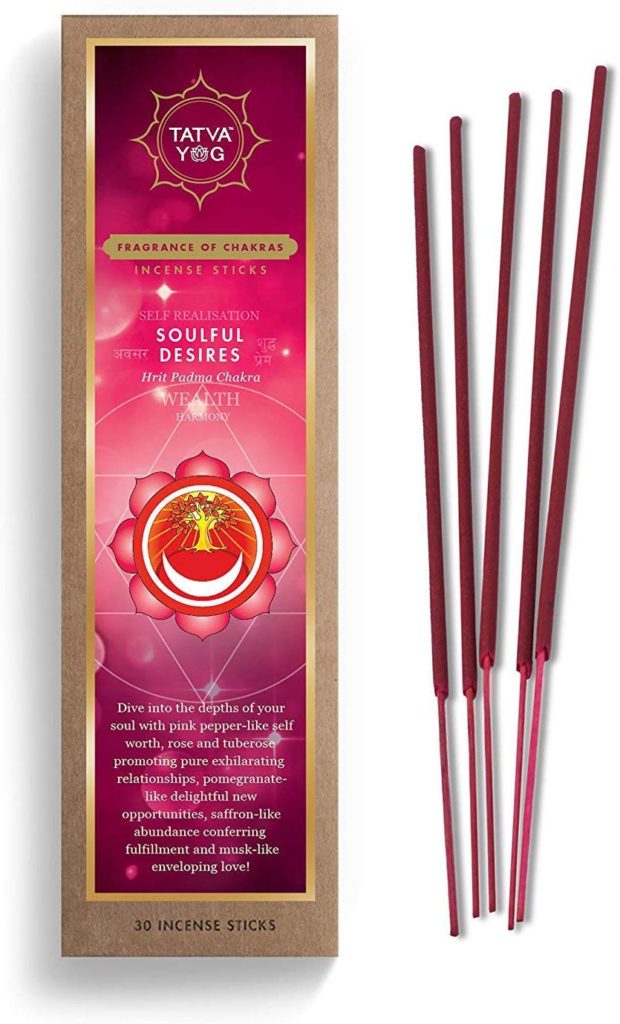 Yet another aggarbatti brand that needs no introduction. Tatva yoga incense sticks come in many variants. It is sure to exhilarate the surrounding by the divine like smell and aura. These incent sticks are activates your chakras as they let out the aroma of nature. These IFRA certified fragrant sticks radiate power and helps in healing. These agarbatties give out eternal divinity. They are single tone, hand roll and have a natural craft for long lasting impressions. The many variants of these incense sticks include Jasmine, Rose, Sandal, Must, Kewra.
14. Blue Aroma
Blue Aroma incense sticks give traditional fragrance for peace and prosperity. They are ideal for Yoga, Meditation, Puja, Aromatherapy. The incense sticks are extremely long lasting and durable. They burn for 40 mins each. The fragrances are soothing and relaxing. They are a great pick if you want to avoid strong smell. They have a reasonable price and come in many notes. Few of them are Yoga, Ritual, Sandalwood, Amrit, Jasmine, Herbal, Peace etc.
15. Sambarani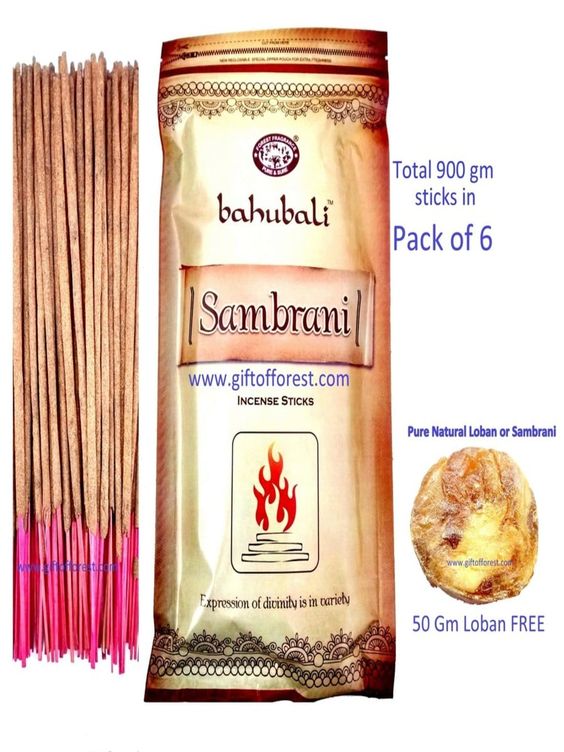 Sambarrani aggarbatties bring life to the surrounding. Incense sticks are an integral part of every household in our country. This brands fragrance turn dull and dingy area into vital, lively and inviting atmosphere. It purifies your mind and soul. They rejuvenate and reinvigorate the environment. The incense sticks from Bahubali sambarrani are a remedy against the stress of urban life. They give a long lasting aroma by giving out peaceful ambience and tranquility.