Life is too short that you would not indulge in things that you love. And though, food and clothing was a necessity once. People with time are becoming a lot more brand conscious. And not just that brand also plays a significant role when it comes to interpreting it as a status symbol as well as a style icon.
With social media, many more international brands are entering the market in India and establishing themselves as a strong brand with a high image. When looked at the various top brands, you would come across so many factors that make them the best. Clothing has become a trend, and from the local markets to the malls, there are so many types and varieties that you could go for.
You would also come across brands that would not be heavy on the pocket, but the quality of clothing would be excellent. Some are brand conscious, while others in India follow the trend. Brands play an important role nowadays in describing the personal characters, even the taste of a person.
Many fashion brands might focus on western wear while some would focus on Indian wear while some on both and much more. It could be confusing to select a particular brand with various online shopping sites providing you with an array of choices. Here are some top 11 female brands that you could go for when you are thinking about the word shopping and brand together.
1. BIBA Female Clothes
BIBA: If you are looking for an Indian clothing brand that would provide you with some great and trendy traditional clothing, then BIBA would be a great choice. It was started in the year 1988 by Meena Bindra. From kurtas for every occasion to salwar suits, you would find everything here. If you like something that would be Indo-Fusion and would give you a touch of Indianness, then this is the brand for you. For all age groups, you would find a vast collection from the age of two and upwards.
2. FabIndia Female Clothes
FABINDIA: If you are a tourist and want to buy something traditional from India, then FABINDIA should be on your list. Even the people from India love the fineness and the quality of the cloth. Famous for ethnic as well as traditional clothing, this is a brand that would help you remember your 'desi' culture and heritage.
Know more: Best Artificial jewellery brands
3. AND Female Clothes
AND: If you love trendy clothes and love designer wear, then AND is one brand that you should go for. Anita Dongre has made it possible for everyone to access the trendiest fashionable clothes without emptying the pockets. You would find them online and in various stores as well. Every girl would find something that would suit their taste.
4. W- Women's Wear
W- Women's Wear: If you want something fun and quirky, then this would be a great choice to go for. You would find some of the most exciting prints here and in unexpected styles. Asymmetrical Kurtis and palazzos, if you are looking for something that would jazz up your Indian wardrobe, then visit their online site or their store.
Know more: Best ladies footwear brands
5. Faballey Female Clothes
Faballey: If the floral design is your forte, then this store would mesmerize you. From crop tops to some amazing skirts, the varieties that you would find there would be endless. Embroidered and cute lace dresses are their forte, which would surely be borderline sexy. Not just affordable, but it is oh so fashionable, the perfect option for your party and casual wear.
6. Global Desi Female Clothes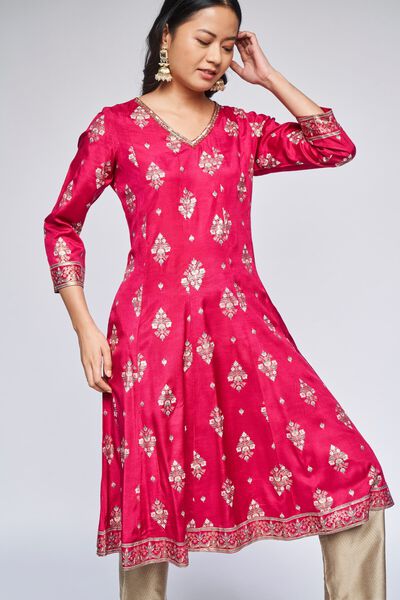 Global Desi: If you want a fusion of the Indo Western and a pop of colours, then this should be on your list of stores to visit. Flowy fabrics and unique silhouettes are their USP, and girls of all ages would find something for themselves. Everything there is stunning from the cheerful Kurtis to the crop that would give you a boho look.
Know more: Best saree brands in India
7. Madame Female Clothes
MADAME: Gorgeous printed tops and formal wear is something that you would find here. Be the fun person that you are, and make eyes turn towards you with the trends. With fascinating necklines and styles that would captivate you, it is all a girl would need to add some pop to their monotonous wardrobe.
8. Koovs Female Clothes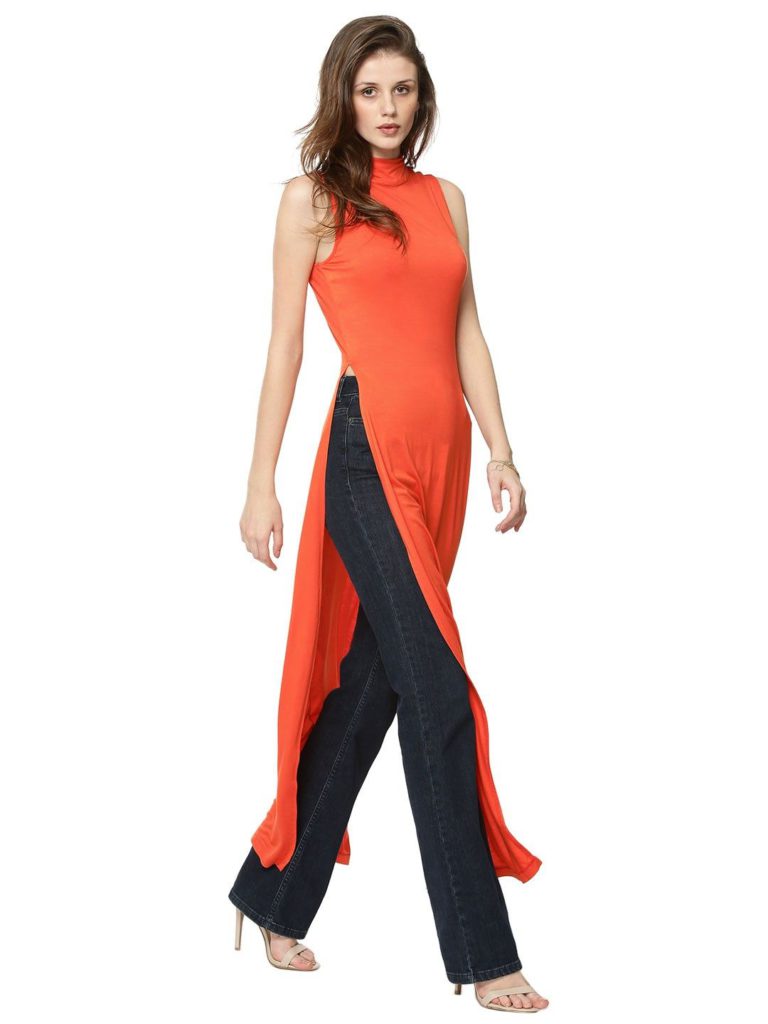 Koovs: This online store would provide you with everything from Western to traditional. From tops to jeggings and even formal gowns, you would find everything on the site. Koovs offer you the latest style and chic looks, which would be suitable for everyone.
Also Read: Best Lipstick Brands in India
9. ZARA Female Clothes
ZARA: This brand was established in the year 1975. And in the Indian market, this Spanish brand has gained a lot of popularity and is considered to be one of the top brands in India. From casual wear to any formal wear, women have always loved this brand. The brand has an excellent customer satisfaction review, and you would find some of the best designs by top designers here.
10. Allen Solly Female Clothes
Allen Solly: If you are looking for something quite formal, then you could go for this brand. Whether it is jumpsuits or formal shirts and trousers, you would find the trendiest formal clothes here. With the crisp and vibrant range of clothing offered to women, this is often a favorite.
11. H&M Female Clothes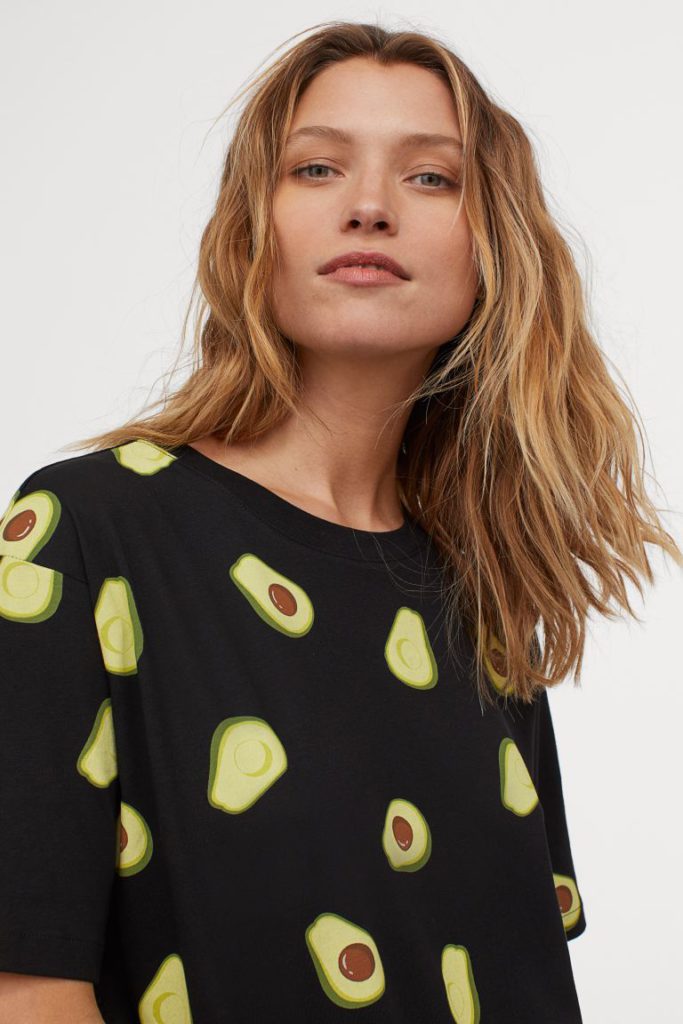 H&M: This is a Swedish clothing brand, and the full name of the brand would be Hennes and Mauritz. Known for the fashion trend that they provide the public, this is often among the top choices when it comes to shopping following the trend. Providing quality fashion at an affordable price is the USP of the company. From accessories to footwear and cosmetic, you would find everything when it comes to H&M. From casual day outfit to that gorgeous evening gown that you have been finding so hard, all you would get with this brand.
12. Westside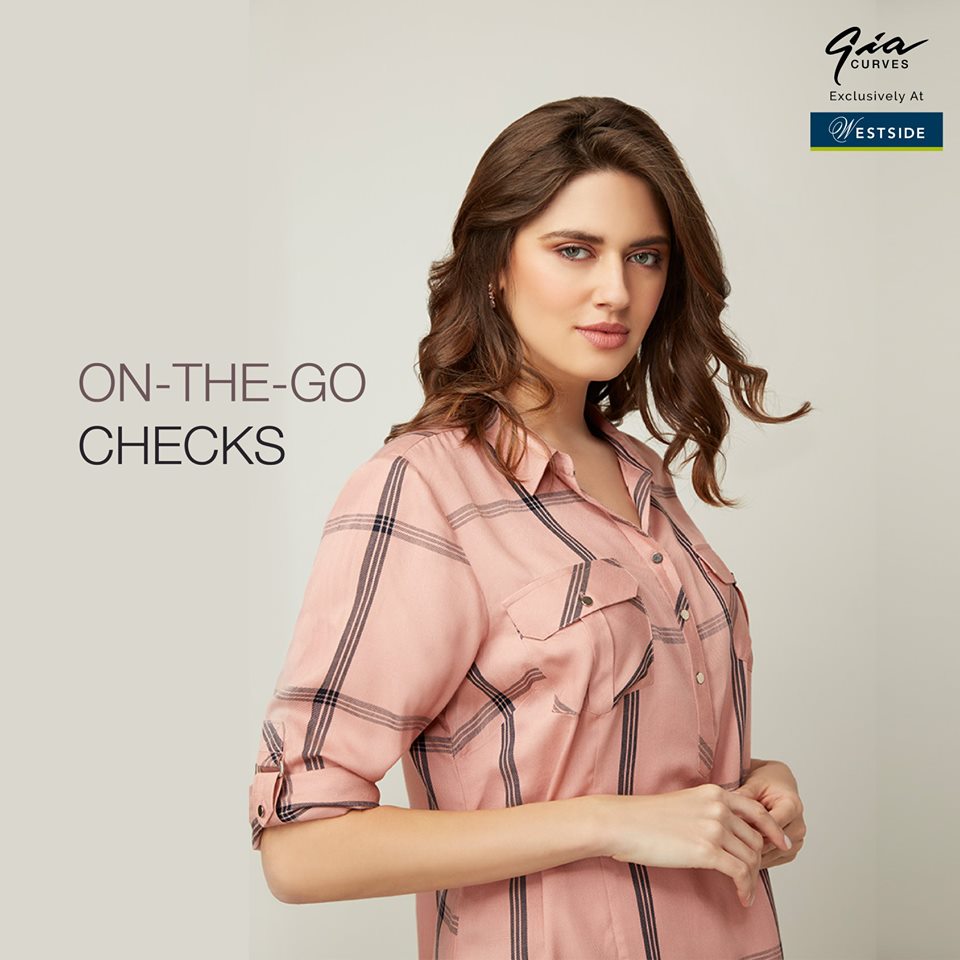 Westside is a brand that brings the best of street fashion for women. They have a wide range of western, ethnic and casual wears from over 22 labels to deliver the best of fashion for the youth. Westside has a robust network of stores across India. The aim focuses on 'See it Buy it" which means aligns the fashionably curated array of all kinds of wear for women. Westside works towards anticipating and exceeding the expectations of the customers through their cut edge merchandise.
13. Forever 21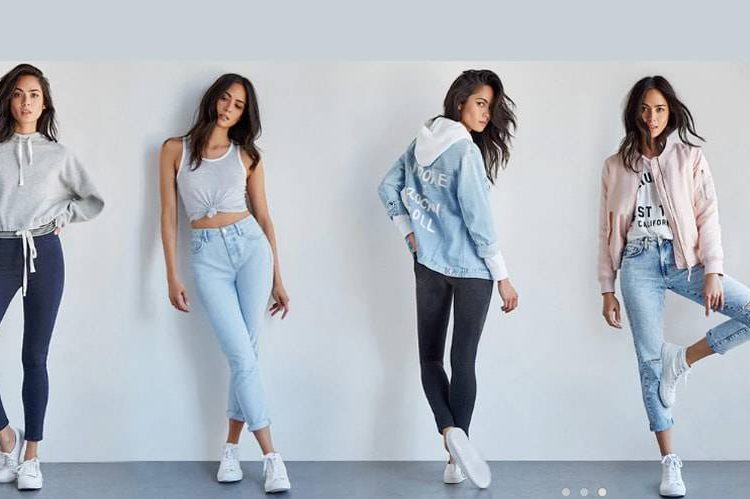 Forever 21 bring clothing for Millennials and Gen Z women who just doesn't age. The youth at heart is what Forever 21 is all about. The contemporary street fashion that the brand exudes in their shelf is fabulous and outstanding. No wonder it's the most liked choice of this generation. The prices are super affordable and the style it offers is truly irresistible. This Aditya Birla and Retail Ltd. brings fast fashion in the reach of every buyers. The store is easily located in 300+ towns in India. Many ecommerce websites like Amazon, Flipkart etc endorses it too.
14. Mango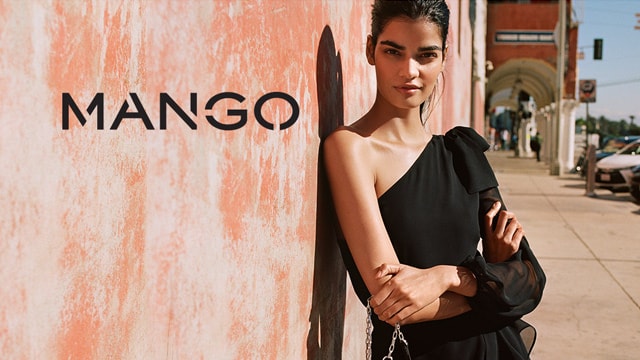 Mango is a brand that uses sustainable to manufacture the products. It is committed towards saving the environment. Mango offers ready to wear clothing for a true cosmopolitan woman. It has a broad and extensive collection of summer wear, ethnic wear, winter wear, party wear and casual wear. The prices are a little high than other brands but its worth every penny. Mango has stores in all the major cities of the country. The chic wardrobe from Mango lets you spice up your personality and stand out i crowd. Shopping from Mango is quick and easy with all the latest fashion available under one roof.
15. Only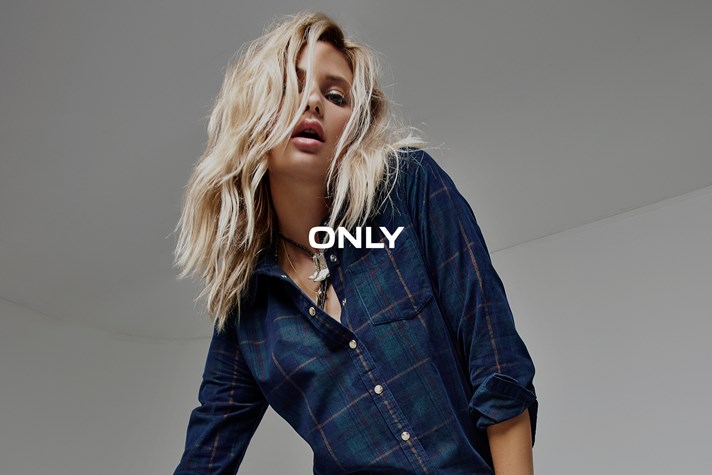 The unique features and attractive style from ONLY lets you explore the world within. Only initiates of magic of discovering new possibilities everyday. ONLY has a distinctive fashion culture as it brings the best of western fashion with the high quality fabrics. The self expression through ONLY in just unbeatable. Millennials got a great deal up in there.
16. Forever New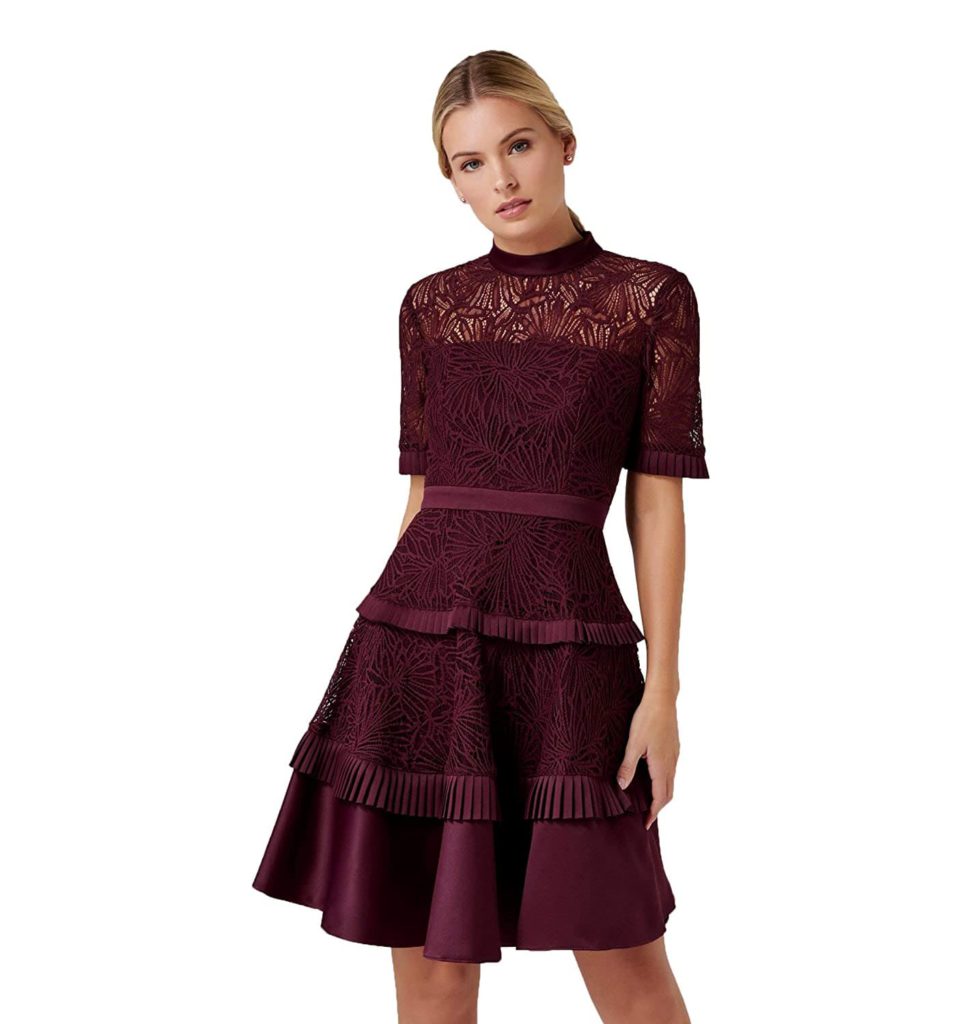 The renowned women's clothing brand, Forever New is known for its quality and style. The brand was founded in Australia in 2006 and has a presence in 7+ countries with over 250 offline stores. Several renowned supermodels have endorsed this brand in these years and have been one of the top choices among women.
Make your shopping experience a great one when you go for the right choice. Shopping could be a time-consuming job when you do not know the brands that should be on the top of your list. Therefore this would help you gain an idea regarding what to go for. Every season new collection arrives for different brands, and you would find a mix of traditional and western as well as formal brands you could go-to for all your needs. 
FAQ
which is the best clothing brands in india
how many clothing brands in india
which is the biggest clothing brands in the world
which clothing brands are cheaper in dubai than india
which clothing brands are owned by tata
which clothing brands are made in india